Police fire rubber bullets at Spar protesters
Residents say retailer has fenced off pathway to taxi rank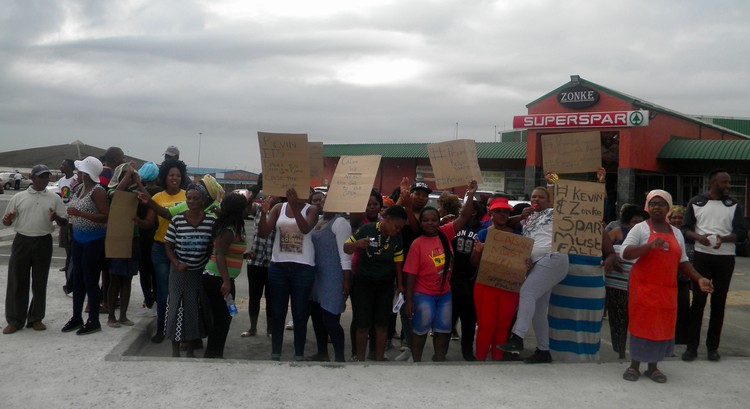 On Friday, a number of protesters were injured when police used teargas and rubber bullets to disperse about 50 residents picketing Zonke Superspar in NU9, Motherwell, Port Elizabeth.
The protest was against a recent decision by the retailer to secure its premises with a perimeter fence which has closed the path used by the residents to get to the taxi rank.
Thomas Marobobo, who was protesting, said, "The police used excessive force … We were very peaceful and no one even provoked them. We did not close the shop. We even allowed shoppers to go into the shop. But the police decided to use rubber bullets."
He said: "We started our peaceful protest last week on Thursday after negotiations with Zonke Spar management yielded no results. We [had] kindly asked Spar to fence their premises but leave one opening at the back so that people could access other services at the centre without having to walk a long distance.
"Now, we have to go through a disused park when going to the taxi rank … Many people have been robbed in this park since the shop closed the walkway."
However police spokesperson Constable Mncedi Mbombo gave a different version of events: "Police on Friday used teargas and rubber bullets to disperse the crowd at Zonke Spar in Motherwell. This was done because the protesters had become violent. They were also affecting the peace of innocent residents who wanted to buy their groceries in the shop. No one was arrested."
Marobobo appealed to Spar management to reconsider its decision to keep the pathway closed. "We believe that local business owners should discourage crime in our area. … By closing the entrances, the shop is risking the lives of their valid customers. We will continue engaging with Spar even if it means a complete shutdown of the shop."
A Zonke Spar manager who did not want to identify himself said: "No comment. This is a case of public disorder."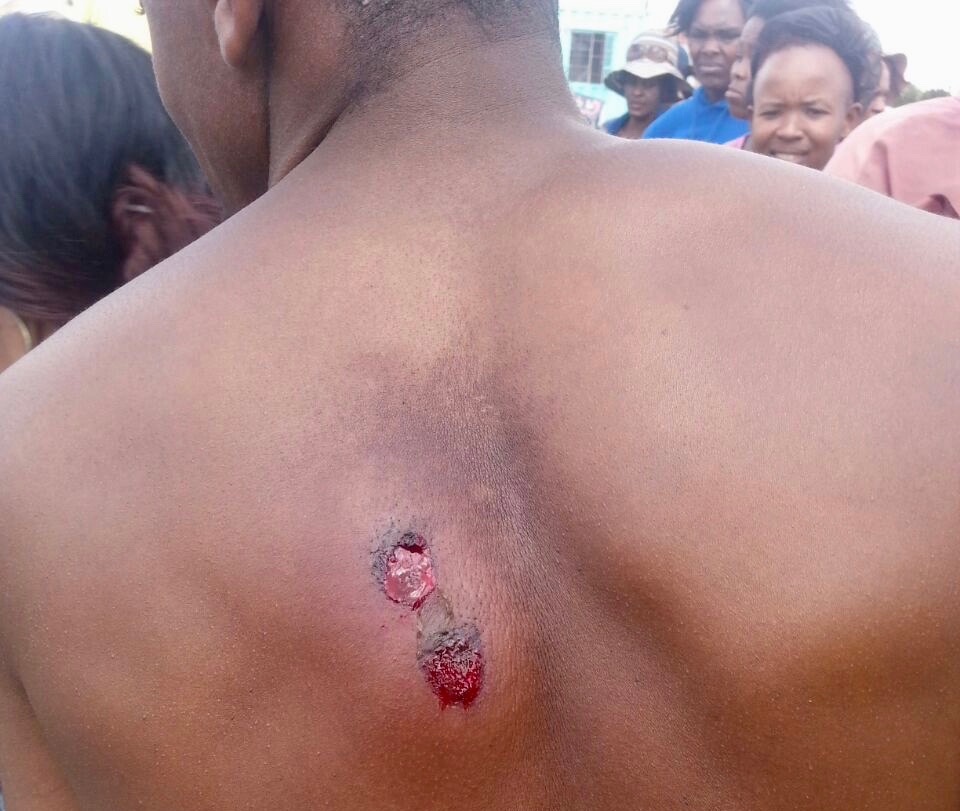 Dodgy people are suing us. Please support us by contributing to our legal costs and helping us to publish news that matters.
Letters
Dear Editor
It is incorrect of the above-mentioned constable to say they fired rubber bullets because people were violent. We were all shot at in the back and while very far from the actual Zonke Spar entrance. Yes, a small crowd started moving towards petrol station, singing. I immediately asked the crowd not to disturb peace inside Zonke Spar property (Zonke Fuels).
As I was addressing the crowd, I saw one police officer behind me throwing a grenade: pepper spray. The crowd started dispersing though the Public Order Policing Unit-POP's continued shooting the crowed, hence, all those shot were short twice in the back.
The source of the dispute with the management of Zonke Spar is not just the walk-way but their arrogant refusal to consult with the community regarding their infrastructure development which is now going to affect the community (their customer base) negatively. Zonke Spar has redeveloped a petrol station (formerly Caltex) into Zonke Fuel station. They have done so without consulting with the community, including ward councilor/s. They have developed the petrol station in a way that endangers customers. Customers who buy electricity at Spar must queue next to the main road and risk being hit by a car. When it is raining customers suffer because there is no cover.
© 2017 GroundUp.

This article is licensed under a Creative Commons Attribution-NoDerivatives 4.0 International License.
You may republish this article, so long as you credit the authors and GroundUp, and do not change the text. Please include a link back to the original article.