No house yet, but here is a toilet that doesn't work
Toilets in Uitenhage housing project were built three years before the houses and they no longer work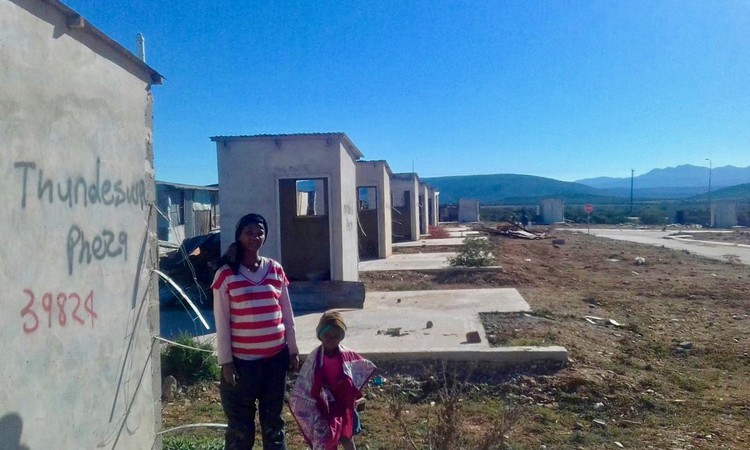 Nearly 100 beneficiaries of a housing project are living with toilets that have no water, no doors and in some cases no roofs. They also don't have houses. The situation arose because the toilets were built almost three years ago and the houses are yet to be built. Before people were relocated to the area, the toilets were already stripped by thieves.
Head of human settlements for Nelson Mandela Bay Municipality, Nqaba Bhanga, said more than 300 houses will be built at Gunguluza extension 11, Uitenhage, as a top priority.
"We had built many toilets before with the hope of constructing the main houses whilst the beneficiaries were living on site," said Bhanga.
"Unfortunately, those toilets were vandalised before we could even complete building them. We, however, refurbished them. Criminals stripped them again. We finally decided to allow the beneficiaries to build temporary shacks where they can live while waiting for their houses. This is also to their advantage because they will guard their properties against criminals."
"I am glad that at last we have a place of our own," says resident Merfeleen Esterhuizen, who has a very young daughter. But, she said, the place is "already smelling badly".
She and her boyfriend, Thobile Jantjies, were relocated from Jarrol Smith informal settlement three weeks ago. Jantjies said passers-by were also using the toilets.
Another resident, who came from Qunu informal settlement and did not want to be named, said, "We desperately need toilets, electricity and another water tap, because people are coming to settle here on a daily basis. My toilet is already filled up … I am using my neighbour's, who has not yet come to live there. What do you think he will say when he arrives?"
While they wait for their house to be built, his wife and his three children live with him in a one-roomed shack.
He said at least in the informal settlement they had small buckets to use, which they could empty in the morning. "You can't do the same here, because there is no place to empty the buckets," he said.
Bhanga said, "I will be visiting the people of Gunguluza and will hold a meeting with them with the hope of addressing issues of service delivery. We are going to build that area very soon and it is on top of our priority list.
"But we will only repair toilets where there are people living on the site. We don't want to fix the toilets, then the following day they are vandalised again. People should occupy their sites first, then we come to repair their toilets."
© 2017 GroundUp.

This article is licensed under a Creative Commons Attribution-NoDerivatives 4.0 International License.
You may republish this article, so long as you credit the authors and GroundUp, and do not change the text. Please include a link back to the original article.