Soldiers to be sent to gang-ridden areas, says Mbalula
Minister announces new arrests in Marikana massacre case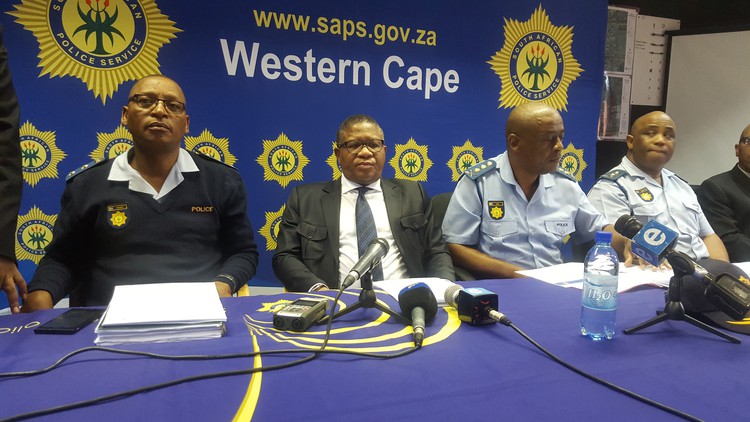 Soldiers are to be sent to gang-ridden areas in the Western Cape and other parts of the country by Christmas, national police minister Fikile Mbalula said in Cape Town on Wednesday.
"It is going to happen. We are processing it in terms of the operational plan. Thereafter the president will give us the green light. It will happen before Christmas," he told a briefing at the Philippi East police station.
Mbalula said the South African National Defence Force did not do police work so soldiers would have to be linked to an operation for a specific period. "We do not want society to feel under siege, that the army has arrived. So we want the police and the police generals to work out a plan. And when the president signs, he must sign knowing where the army is going and for how long and for which operations. They will be deployed in specific hotspots, here in the Western Cape, and we'll probably add the Eastern Cape, parts of Gauteng and KwaZulu-Natal.
"The operation will be police-led," said Mbalula.
He announced that four people directly linked to the murders in September of 11 people in Marikana informal settlement in Philippi had been arrested.
The police had announced arrests before, but suspects were released due to lack of evidence.
Ten people arrested in connection with the case were released after being photographed lying handcuffed on the road in Mbalula's twitter account .
Mbalula said the four new suspects behind bars were also linked to other crimes. "One suspect is still on the run and we'll round him up very soon as police follow the leads."
"Our aim is to show that we have zero tolerance for criminals."
Provincial police commissioner Khombinkosi Jula said the four suspects, residents of Marikana, were arrested on Monday. One was arrested in Queenstown in the Eastern Cape. They are expected to appear in court soon and until then their identities have been withheld.
Station commander Bongani Mtakati said members of neighbourhood watches were being trained and a new community policing forum would be elected this weekend.
On progress with a new police station in Nyanga, which residents have been demanding for years, Mbalula said a site had been identified and building would start "in January or February next year."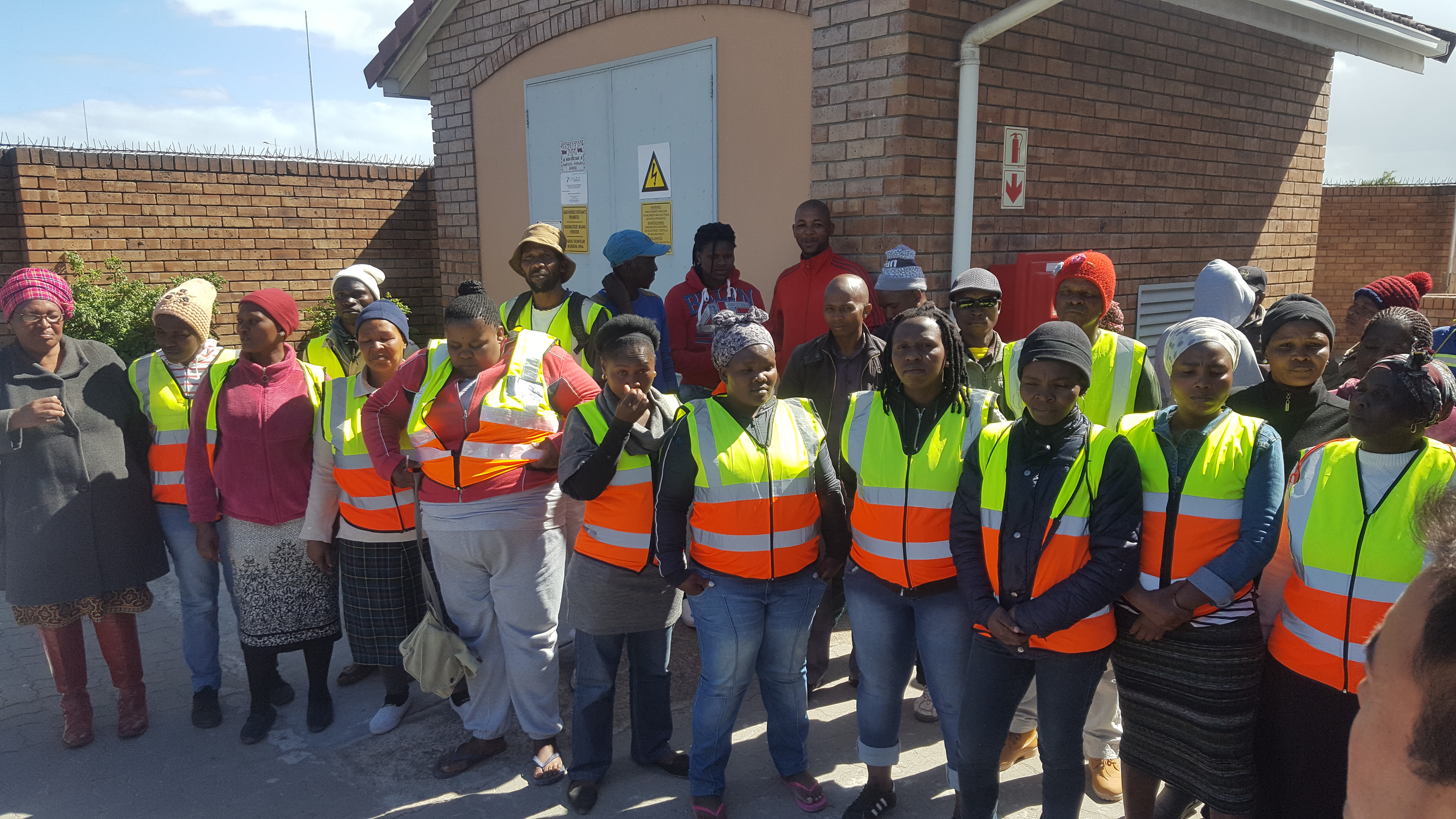 Neighbourhood watch member Zukiswa Nontongana told GroundUp she had joined last month to fight crime. "We accompany people when they go to work in the morning, going to catch trains, and when they return from work in the evening. We do patrols at night and during weekends we sometimes close shebeens."
She said the watch was active round the clock, seven days a week. There was also a group to accompany school children to and from school.
"We have no means of protection. We go as we are. Sometimes there is no police presence for us."
"Some of the difficulties we encounter are things like these children who do not want to be searched, because some of them are carrying a weapon. You cannot force them because you have to think of your safety."
Dodgy people are suing us. Please support us by contributing to our legal costs and helping us to publish news that matters.
© 2017 GroundUp.

This article is licensed under a Creative Commons Attribution-NoDerivatives 4.0 International License.
You may republish this article, so long as you credit the authors and GroundUp, and do not change the text. Please include a link back to the original article.