"Smoke was coming from the room where my children were sleeping"
Yesterday's fires left more than a hundred Capetonians homeless.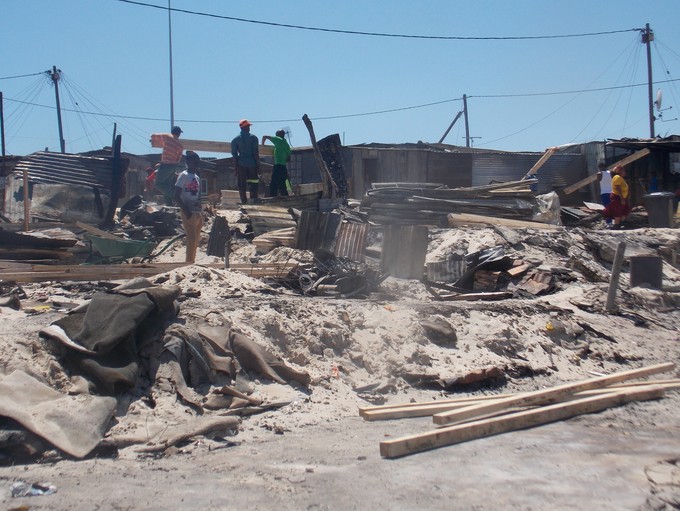 A fire left more than a hundred people destitute in BM Section informal settlement, Site B, Khayelitsha yesterday morning. About forty shacks were reduced to ashes.
Yesterday afternoon people who had lost their homes were removing their burnt structures and slowing rebuilding.
None of the victims managed to salvage their possessions and they were left only with the clothes they were wearing. Some expressed their disbelief as they had been struck by another blaze recently.
(Another fire yesterday in Langa also destroyed dozens of homes.)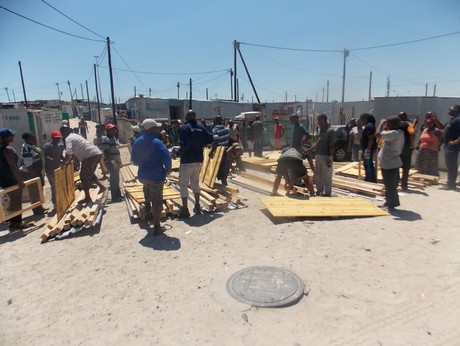 A distraught Nosiphiwo Kalimashe said she heard sharp screams from her neighbour alerting the residents to wake up. When she woke up, she breathed in smoke. She added that she only had enough time to grab her three children and run away as the fire had already engulfed her five roomed shack.
"I trudged to wake up my children who were asleep and by that time my heart was beating ten times more than its normal rate as I feared for the worst, because the smoke was coming from the room where my children were sleeping. There was no time to try and save other things because the fire was spreading at alarming speed and I watched with teary eyes as all our belongings were burnt," she said.
With school opening today, Kalimashe told GroundUp that she does not know what her children are going to wear today. She also did not know where she would sleep last night nor how she would get back her belongings. Kalimashe said the fire started just past midnight and lasted for almost two hours as fire engines struggled to get between the shacks because the area is congested.
"I appeal to any good samaritan to help us get our lives back to normal and I'm not just speaking for myself, but I speak on behalf of the victims here as no one managed to save anything. We are just confused on how we are going to get back to our feet again," she said.
Zameka Nojene echoed the same sentiments, stating that the little money they had saved they have already spent on school stationery and now they are penniless. She said she came out of her four roomed shack still wearing pajamas. The clothes she was now wearing she got from her neighbours.
She said each person received 17 pine poles, 25 galvanised corrugated iron sheets, one window, one door, one padlock and one packet of nails from the City. Nojene blamed government for not building houses. She said if the state had built them houses long ago this could have been avoided. She accused government of "dragging its feet" on towship service delivery.
City of Cape Town Fire & Rescue spokesman Theo Layne said there were no casualties and the cause of the fire was unknown.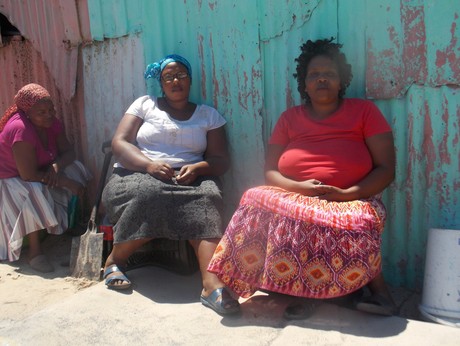 © 2016 GroundUp.

This article is licensed under a Creative Commons Attribution-NoDerivatives 4.0 International License.