Shack dwellers evicted from Langa for N2 Gateway project
Joe Slovo residents watch as their shacks are demolished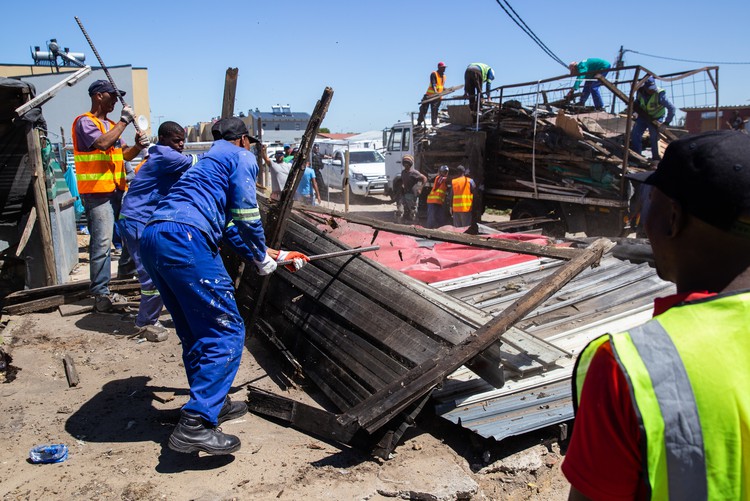 About 30 residents of Joe Slovo informal settlement in Langa looked on as their shacks were broken down on Wednesday morning.
Members of the Anti Land Invasion Unit (ALIU) accompanied by the South African Police Service packed the materials on the back of a truck on Wednesday morning.
Eighteen families have been evicted from land in Joe Slovo which has been earmarked by the provincial department of human settlements for the N2 Gateway Housing Project.
Ntomboxolo Makoba-Somdaka, spokesperson for Western Cape Human Settlements MEC Bonginkosi Madikizela, said the N2 Gateway Housing Project was launched in 2004 to provide 22,000 houses for people living in shacks and backyards along the N2 corridor.
She said the provincial Department of Human Settlements had approved funding for 2,886 houses to be built in Joe Slovo and so far 1,664 houses had been completed and handed over.
"The department has since 2013 experienced a number of challenges in completing the project as some residents refused and blocked the path of construction. Furthermore, residents refused to relocate to a temporary relocation area (TRA) in Delft. Reasons for the refusal included the travelling distance between Langa and Delft despite the fact that transport provisions were made and paid for. These delays forced the department to approach the court to obtain powers to forcefully remove the remaining families out of the site to allow the development to go ahead," said Makoba-Somdaka.
Nolufefe Gulwa, who was living in Joe Slovo in a shack that was left to her by her brother five years ago, stood next to her belongings as she watched her shack and others being torn down. Gulwa shares her shack with her four children aged between seven and 16.
She said she had not known that the eviction would take place today. She had just taken her children to school and was back inside her shack at about 8am when she heard "what sounded like a hammer knocking on my shack".
"When I opened the door and looked to see what was happening, I quickly packed my things and started moving out," said Gulwa.
She said she did not know what she would say to her children when they got back from school and there was no house.
When GroundUp phoned her in the middle of the afternoon, Gulwa was still waiting to be taken to new housing.
Nontombi Yawa, who lives in Langa but had a meat stand in Joe Slovo, said she had signed documents agreeing to a move to Delft, "but I had no idea about today's eviction".
"I got a call from someone around 9am and was told to come because my stand was being demolished and taken away. When I arrived my stand was gone. My material, my braai stand, my braai equipment and my table were gone".
Yawa said her stand was her livelihood and she was the breadwinner in the family. She had been selling liver for two years now.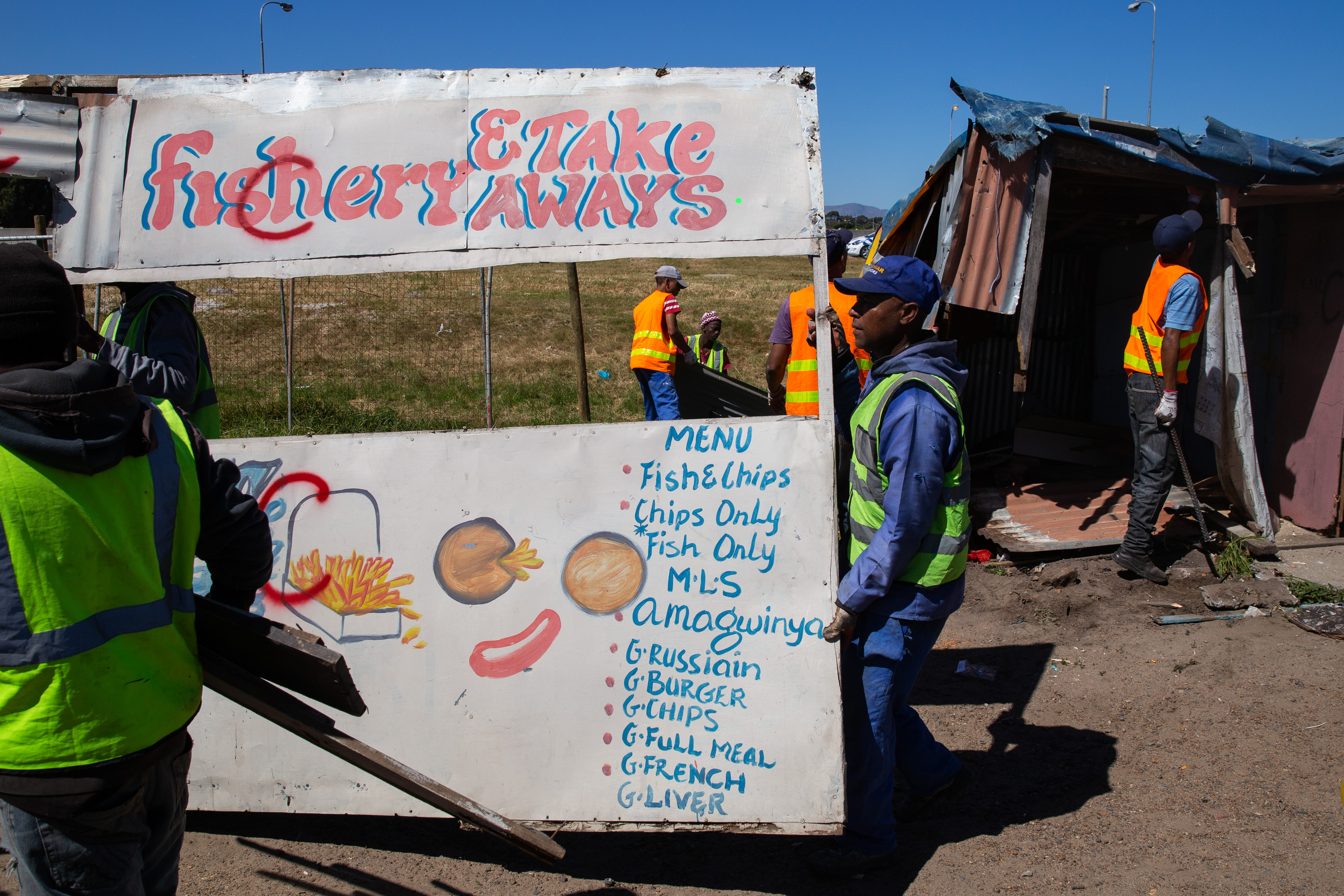 Most of the residents that GroundUp spoke to said they were not sure where they would be moved to.
But Makoba-Somdaka said all the evicted families would be accommodated in Temporary Relocation Areas in Langa and Delft. Some would later get houses in N2 Gateway, but not all would qualify.
The new houses on the land would be completed before March 2019, when the next phase of the N2 Gateway development would start.
Dodgy people are suing us. Please support us by contributing to our legal costs and helping us to publish news that matters.