Sewage spill spoils children's holidays
PE residents have been complaining to the municipality for months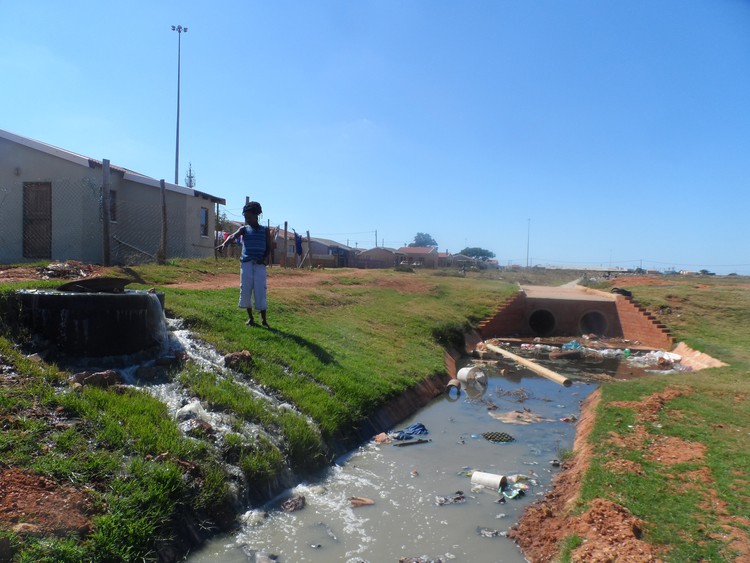 Some residents of Port Elizabeth did not enjoy their holiday break because of raw sewage which has flooded their area since August.
Residents of Motherwell, NU13 say there was no celebration for the Christmas and New year holidays because of sewage spilling from three manholes. The waste has covered the areas where the children play, keeping them indoors.
People who live at the corner of Hani and Tshwete streets say officials from the Nelson Mandela Bay Municipality have not responded to several complaints.
Rastafarian and herbalist Naphtali Tafari lives less than ten metres from one of the gushing manholes. "This problem started last August after a contractor hired by the municipality excavated deep trenches to drain underground water and sink pipes. They were clearing land for a housing project. I suspect they might have tampered with underground sewerage pipes."
Tafari said the company had left without sorting out the problem and the municipality had done nothing about it in spite of the community's complaints.
"There are many children living in our area. It is totally wrong that these young children have had to spend their school holidays camped in their houses. The children usually play sport on those grounds but can no longer do so because the fields are flooded with raw sewage," says Tafari.
A resident whose house is located next to the flowing sewage said she had given up reporting the issue to the municipality.
"The raw sewage is a fertile breeding ground for water borne diseases. I have young children and they no longer play outside because of the heavy stench coming from the grounds."
"When the weather is bad with strong winds, the smell and flies are blown straight into our house," said the woman who preferred not to be identified.
Mayoral spokesperson,Sibongile Dimbaza acknowledged that the problem had been reported.
"It is unfortunate that this has not been addressed until now. I will bring this to the attention of our teams," he said.
Dodgy people are suing us. Please support us by contributing to our legal costs and helping us to publish news that matters.
© 2018 GroundUp.


This article is licensed under a Creative Commons Attribution-NoDerivatives 4.0 International License.
You may republish this article, so long as you credit the authors and GroundUp, and do not change the text. Please include a link back to the original article.