Rough diamonds - part two: "We held onto De Beers, but De Beers drifted away"
Unemployment inNamaqualandstill fuels illicit mining today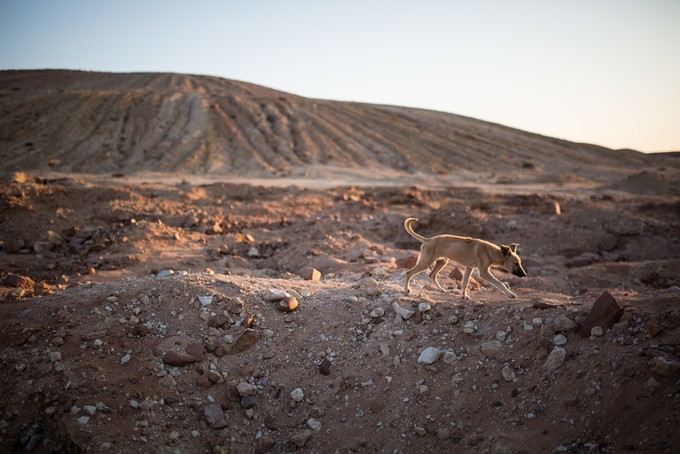 This is part two of a four-part series on illegal diamond mining in the Northern Cape.
Aubrey Booies, one of ten men who died when an illicit mine collapsed in Namaqualand in 2012, had one child: a boy, now aged 10, named Jamouel. The child's mother is Anna-Marie Vos, a weary, round-shouldered woman who is currently unemployed. I met her outside the home she shared with Booies for four years: a cramped dormitory in an old Hondeklipbaai worker's hostel, with two bedrooms, a kitchen and a shared outdoor toilet. Vos sat on an upturned plastic bucket, shading her face from the sun.
"Aubrey was a serious, responsible man," she told me. "He was very involved in this community. His death was a complete shock. People were broken when they heard the news."
Vos grew up in Hondeklipbaai — a settlement with fewer than 200 households, 90 km by dirt road from the N7 highway — and attended primary school with Booies. She only met him "properly" in 2002, when she returned to Hondeklipbaai after working in Cape Town for 13 years. Jamouel, her third child, following two boys from a previous relationship in Cape Town, was born four years later.
"Aubrey took such good care of that child," Vos told me. "He continued after we separated. When he lost his job it really upset him, because it meant he couldn't provide for the child anymore. That's why Aubrey started digging."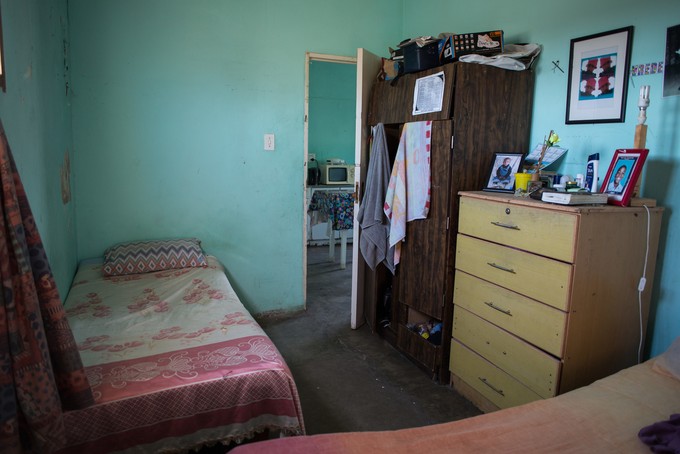 Booies was not the only person facing these pressures. The official unemployment rate in the Kammiesberg Municipality, of which Hondeklipbaai forms part, is 31%, according to 2011 Census data; the official youth unemployment rate is 40%. True figures for the region, including people who have given up looking for work altogether, are much higher — up to 80%, according to residents interviewed in Hondeklipbaai. The situation is similar in the Nama Khoi Municipality to the north, which encompasses large tracts of diamond territory but has generated few formal mining jobs in the last decade.
Although mining companies have closed, illicit buyers continue to offer cash for rough diamonds, paying diggers a fraction of what their discoveries are worth. Depending on its quality, a one-carat stone (200 mg) typically fetches between R2,000 and R4,000 in Namaqualand — a considerable sum for anyone living in poverty, but very little compared to what diamonds sell for on the legal market, where illicit diamonds are ultimately sold.
A diamond industry source in South Africa, speaking on condition of anonymity, said that rough diamonds were extremely variable in price on the legal market, but that most gem-quality stones sold for between $350 and $600 a carat (approximately R5,000 – R9,000).
It is illegal to possess rough diamonds without a license, carrying a maximum penalty of ten years in jail. This crime is more strictly policed in Southern Africa than anywhere else in the world, according to the source. "In other countries, even if keeping rough diamonds is technically forbidden, authorities turn a blind eye. They treat it like stamp collecting. South Africa, Zimbabwe, and Botswana still have these draconian laws. It's all about control."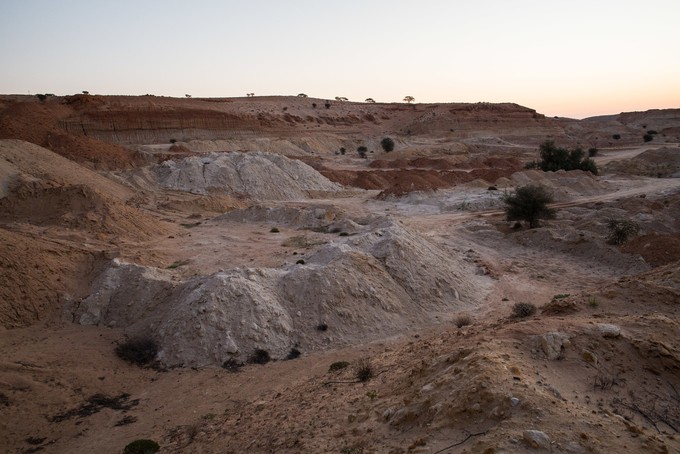 Booies only started digging when he "had no other options," Hondeklipbaai resident Ravic Danster, a close friend of Booies, told me. "He was a community leader. He had an office job at the local primary school. He was good with computers. But at the end of the day he needed money."
Booies also volunteered at the Hondeklipbaai Multipurpose Resource Center (MPRC), a poverty alleviation project aimed at promoting alternative livelihoods in the area. The MPRC operated from the old hostel where Booies' former girlfriend now lives; the dormitories, currently occupied by some 15 families, were supposed to be converted into community-owned tourist accommodation. The MPRC fell into disrepair when funding dried up and squatters moved in. Booies, disillusioned, took possession of one of the dormitories and turned his attention to precious stones.
Namaqualand's rich diamond deposits, transported to the coast by the Orange River millions of years ago, were discovered in 1925, fifty years after the Kimberley diamond rush transformed South Africa into a booming frontier economy. By 1926, thousands of diggers had rushed to Namaqualand to seek their fortunes; the following year, the South African government issued laws to restrict any further prospecting in the area. Diamonds only maintain their high value due to enforced scarcity — the reason Cecil Rhodes formed the De Beers cartel in 1888. The addition of millions of carats of gem-quality stones to the market would have crashed prices, and from 1927 onwards production in Namaqualand was tightly controlled.
A barren semi-desert region, unsuitable for much economic activity besides stock farming, Namaqualand had remained peripheral during South Africa's rapid period of industrial development, despite the establishment of copper mines further inland during the late 19th century. As diamond mining expanded, primarily under the auspices of De Beers and the state-owned diggings at Alexander Bay, it quickly became the largest source of employment in the area, drawing on cheap labour from colonial 'coloured reserves' inhabited by Nama and mixed-race 'Baster' groups.
Diamond mining — conducted using open-cast techniques, stripping away tons of overlying sediment, or 'overburden', to access diamondiferous gravel on the bedrock — also systematically dispossessed local communities of their land and widened racial inequality by reserving senior jobs for white Namaqualand residents. But for many people in the region, working on the mines was the only opportunity to make a decent living.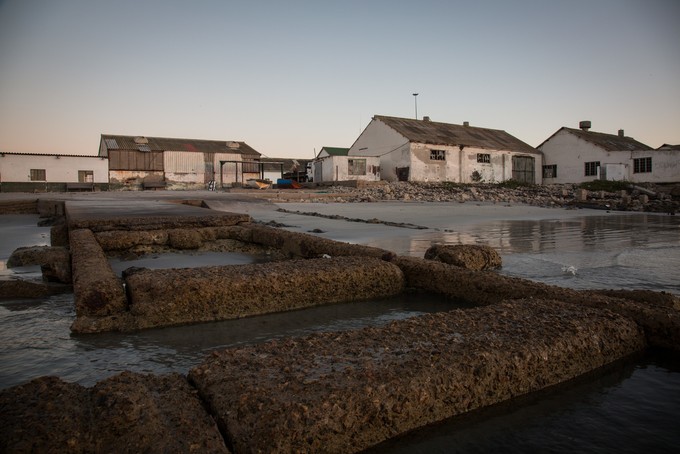 Donnie Saal, 53, has lived in Hondeklipbaai his entire life. He began working for De Beers in 1984, at the age of 21. A large, guarded man, with powerful forearms and a deep voice, he was retrenched when De Beers shut down its operations in 2006. I met him on a dirt road near the center of the village, standing beside a peeling caravan in his front yard.
"Unemployment was nothing like today," he told me. "Those were blossoming years in this town. A De Beers bus took 50 of us to the mines and back every day. Another 50 people had jobs with Trans Hex." (Trans Hex began mining diamonds in Namaqualand in 1965.)
"Life wasn't such a struggle," Saal continued. "But then the depression started, and everything changed."
In 1994, De Beers announced plans to close its mines in the region within "10 to 12 years", citing declining productivity. Previously, the mines had been profitable enough to fund two private towns north of Hondeklipbaai, Kleinzee and Koignaas, where more than 5,000 employees once lived. Impact assessments commissioned by De Beers, conducted by University of Cape Town (UCT) researchers in 1992, warned that these closures would have "extreme and far-reaching" consequences in Namaqualand, and suggested slowing production to extend the life of the mines.
Instead, as documented by the investigative journalist Janine Roberts, De Beers proceeded to boost its Namaqualand production from 600,000 to 1 million carats a year, aiming to recover 12 million carats of diamonds during its final 12 years of operation, while generating R12 billion (approximately R45 billion in today's terms). At the same time, De Beers began shedding employees and outsourcing jobs as part of an aggressive cost-cutting strategy.
"The first big retrenchments happened in the 1990s," Saal told me. "We asked De Beers to reconsider. We wanted to slow production, and work for longer, but the company's profits would have been lower that way."
Saal was wearing an Expanded Public Works Program (EPWP) uniform, like most people I met in Hondeklipbaai. Since 2012, the program has functioned as the main employer in the settlement, but Saal told me that work had ceased in March this year.
"That's why I'm standing around like this. It's difficult to think where I'll find bread for tonight. My retrenchment package has been used up — I spent most of it renovating my house, but the kitchen still doesn't have a ceiling, the lounge still doesn't have a ceiling. One of my sons sleeps in this caravan with his wife and child."
"It isn't easy to talk about these things," he continued. "We held onto De Beers, but De Beers drifted away. That's why so many people do these dangerous things here now. Poaching crayfish at night, or illegal digging. One of the two."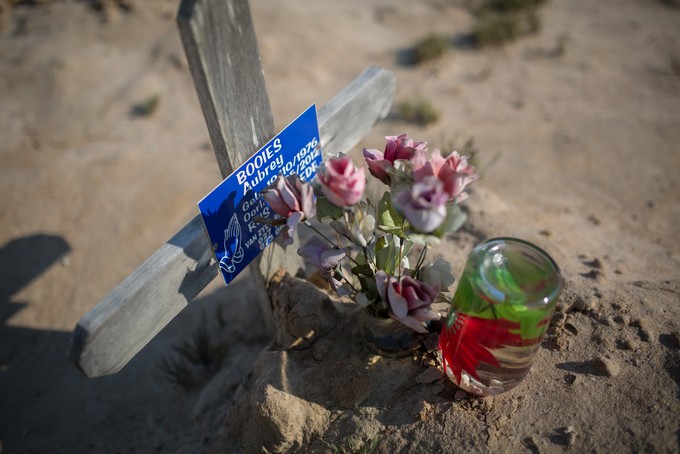 Aubrey Booies, who'd promised to buy his son a toy truck upon returning from Bontekoe, was buried in a closed casket at the edge of Hondeklipbaai's small cemetery, nearly a month after the mine caved in. The rescue and recovery operation took nine days; forensic investigations to identify the ten bodies retrieved, some badly decomposed from high temperatures below ground, took weeks longer. Booies' grave, a simple mound of earth, is decorated with jars of plastic flowers. In places, shoots of coastal grass have started pushing through. At the head of the grave, a low wooden cross, already worn pale by salt and sunlight, bears a blue plastic card with a short inscription:
BOOIES
Aubrey
Geb: 19/10/1976
Oorl: 22/05/2015
RUS IN VREDE
Dodgy people are suing us. Please support us by contributing to our legal costs and helping us to publish news that matters.
© 2016 GroundUp. All rights reserved. (Note this article is not published under the Creative Commons license that we usually use.)