Hangberg's dog rescuer
Up in the cramped Hout Bay district of Hangberg, Shaygam Newman lives on the edge with a dream - to develop the refuge he maintains for dogs and cats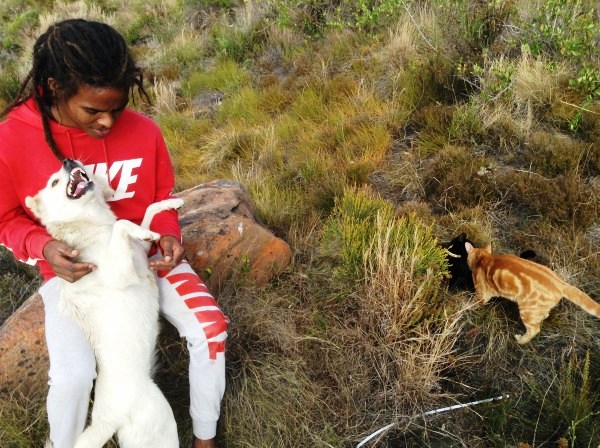 Shiny MyCiti buses cruise up and down a steep feeder-road to rows of terraced homes. Here and there cats slink and scamper. Dogs stroll, plod or lounge on pavements, or creep away in fear. Some in better condition than others.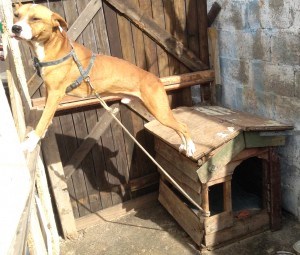 Then there is a population in chains, seemingly kept as live burglar alarms. Many carry strains of fighter breeds, and have been retreaded into security snarleys dying for a scrap, of anything - food, affection, space.
I was in Hangberg with DARG, the Animal Rescue Group, who have been assisting pet owners in the community for years. Some of its volunteers were about to introduce me to Shaygam Newman, a young man who looks after dogs on the slopes of the Sentinel.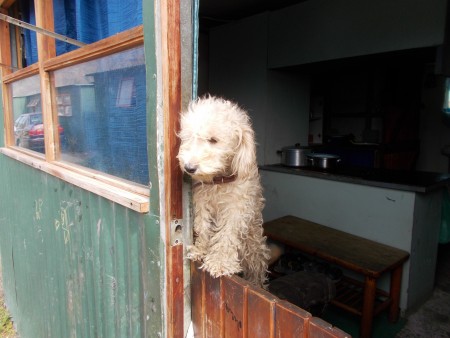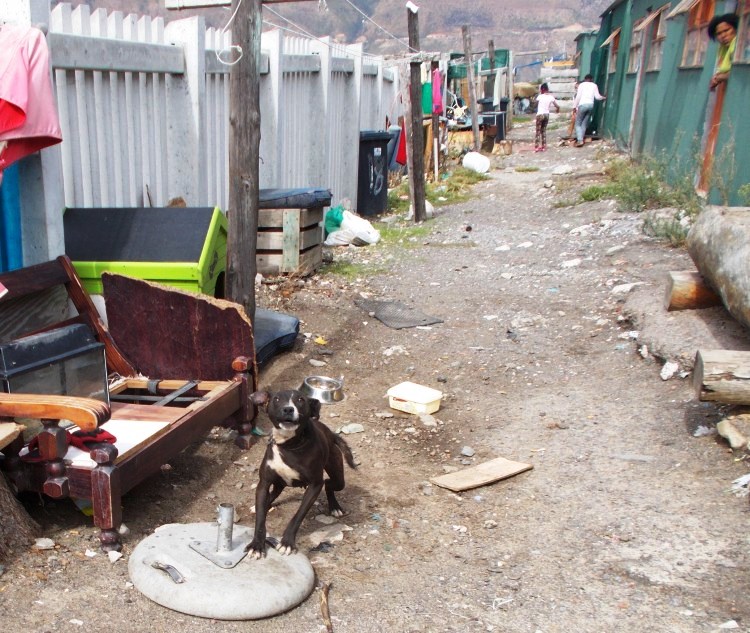 But first DARG volunteers had to deal with a freaked out youngster – a dog they had treated before as a puppy. Things changed once she matured; she got chained up in an alley.
Apart from the misery of a life outside, being permanently chained up by the neck often changes a dog's temperament. Some respond, as this one had, by chewing on their chain. She'd cannibalised her litter of puppies, which Faustina Gardner, DARG volunteer, explained can be a sign of underfeeding and stress, among other things.
Such limited confinement can also turn dogs aggressive. This dog had a reputation for that, which could have negatively swung a decision whether to take her into DARG's no-kill shelter.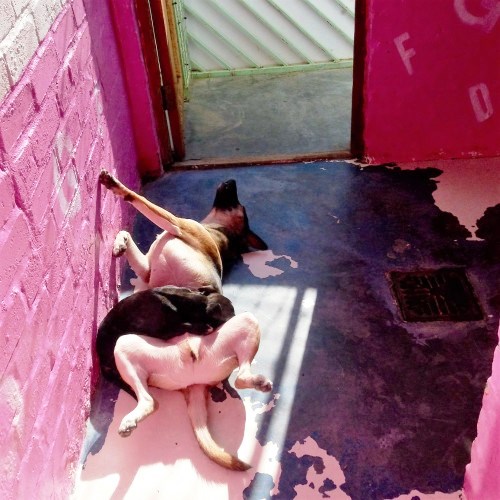 DARG's shelter was full. Even if they did squeeze her in, policy is to not conceal dogs' backgrounds and temperaments from prospective adopters, meaning she may have difficulty finding a home.
We head up to the drainage channel above Hangberg which locals call Die Sloot. In 2010, the City objected to structures built without government approval on this boundary separating the suburb from land administered by Table Mountain National Park. Several days of violent confrontations saw homes broken down. This is where Gardner introduces me to Shaygam Newman.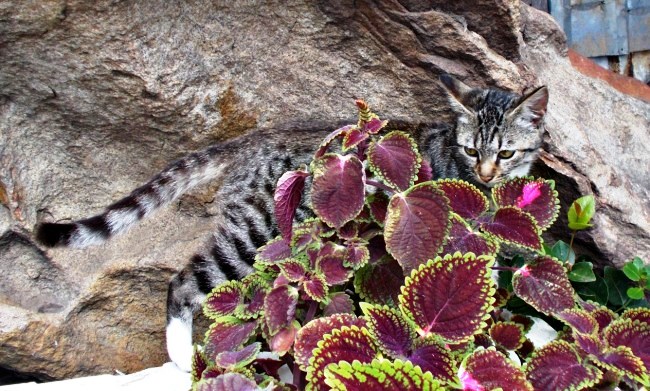 Newman has lived around here all his life. A few months ago, he was staying with an aunt. But when her son and grandson moved back in with her, there was no longer space for him. So, aged 22 and with few material means, he was again homeless.
"There was nowhere to move but up here," he says.
He has had to improvise before. At age twelve, he slept in a pigeon coop because home he says "was otherwise for me. I wasn't raised with a mother".
A benefactor gave him enough to build a two-room shack. "Otherwise I would have slept … I don't know where." He gestures at the rocks and bushes. "I'm grateful I got my place and my animals with me and can keep them safe. That's what I'm good at. I'm good with animals.'
As he talks, dogs and cats keep coming over. They press themselves against him in affection, all part of a large furry family he looks after, up here, about ten dogs and several cats.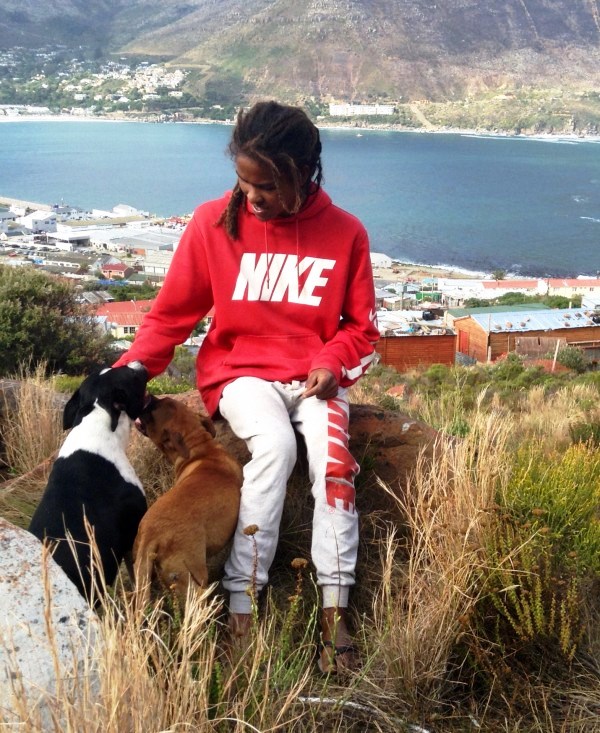 Newman's empathy for domestic animals comes from when he was small.
"It's in me. I can't take it out," he says.
He'd see people get puppies that once grown up went onto chains. He'd plead on the dogs' behalf, sometimes set them free. Although owners got angry, and he had four dogs of his own, he kept helping more. It started to cost too much, all the food and dip and stuff. They weren't his dogs, but he couldn't chase them away.
He started taking dogs to the sea. Beachgoers asked why some dogs had mange. He told his story, and people would donate – money, food, and blankets for bedding.
With DARG based in Hout Bay, Newman made contact and worked at its shelter. The people who run DARG would like to work further with him; they'd like to support him to set up a non-profit organisation to help him raise funds. But they say they want him to be proactive, and committed to it.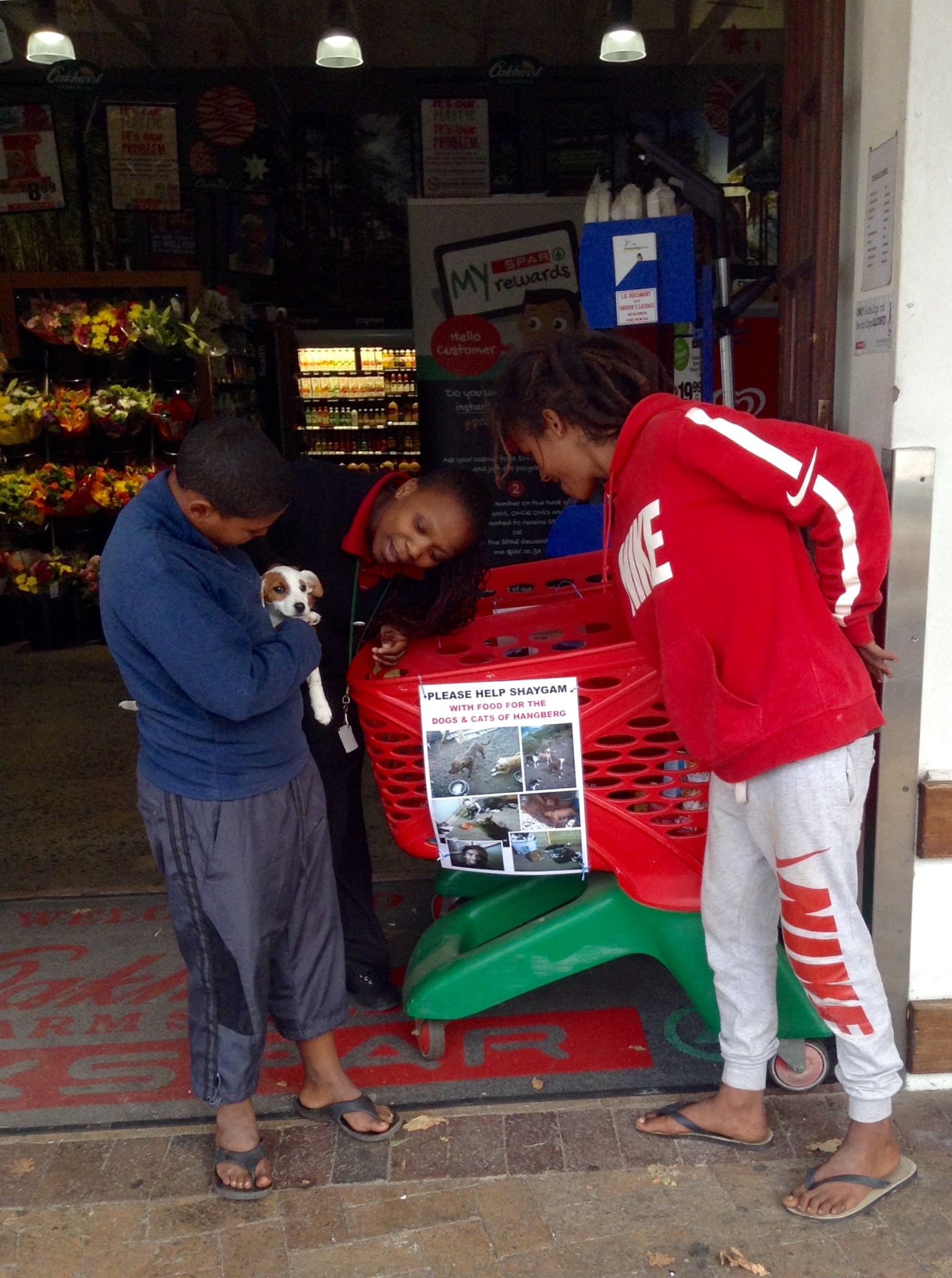 For a while a supermarket allowed him to park a trolley at the door with a poster soliciting dog food donations. Recently, the rules changed; he has to man it himself. And whenever low on food, he does.
Most evenings he goes around his neighborhood handing out dog food to owners low on cash. That way, he keeps an eye out for dogs in distress or ones poorly sheltered.
It's winter and some dogs are chained with not much to bed down under but upturned bookcases or piles of junk, or leaky kennels or kennels they've outgrown.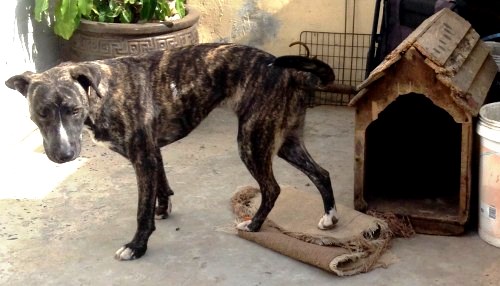 As he traverses the paths from home to home, he chats to people.
One could imagine Newman's domestic animal sanctuary becoming part of the redevelopment of the Sentinel's unique hiking circuits. Tourists, volunteers, and anyone with plans to adopt could walk dogs in an enclosed area of the park.
But the land issues here are still volatile. Attempting to lease space from Table Mountain National Park would be ethical and bureaucratic tinder to a still-smouldering situation.
The last time I saw Newman I told him how much the people at DARG admire his work; I mentioned their frustrations; and that they could be vital support needed to achieve his dream.
He nodded, determined. "Ok," he said. "This is my moment."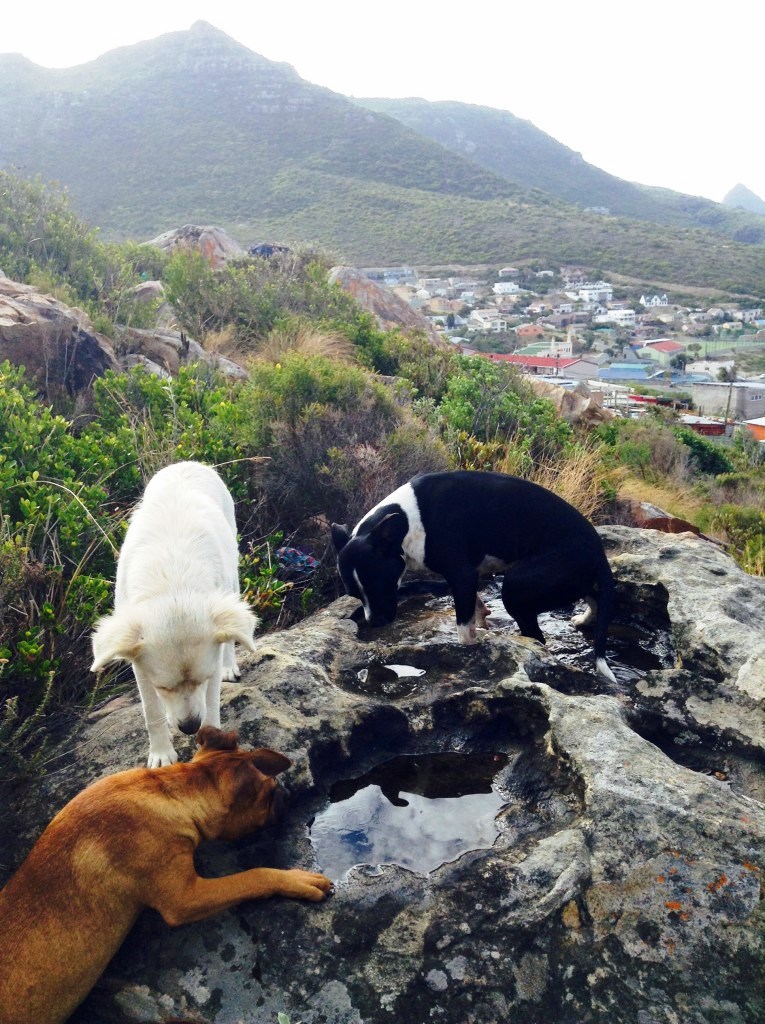 Letters
Dear Editor
I just saw an article on this amazing man Shagam. I would like to donate to his cause. How would I get hold of him? I would like a contact number for him. Im sure alot of people would also like to donate to his great cause.
GroundUp Editor's Response
The best way to support the Hangberg dog rescuer, Shagam Newman, is via Domestic Animal Rescue Group (DARG) in Hout Bay. DARG's details are available here:
© 2016 GroundUp.

This article is licensed under a Creative Commons Attribution-NoDerivatives 4.0 International License.
You may republish this article, so long as you credit the authors and GroundUp, and do not change the text. Please include a link back to the original article.