RDP houses worse than shacks
Residents in East London have waited for over a decade for their homes to be completed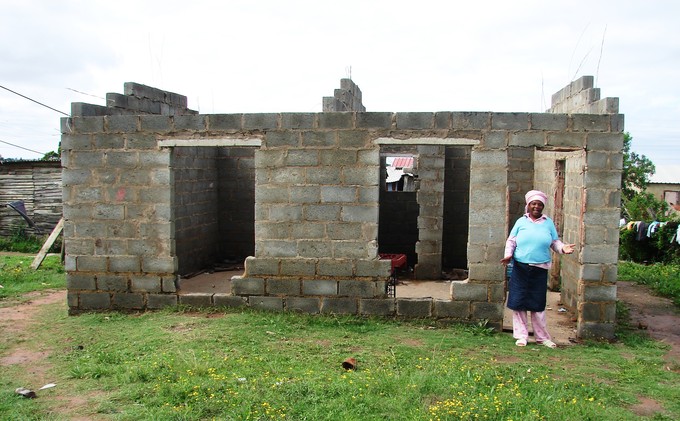 Nokuza Ngqeza was three years on the housing waiting list in Leaches Bay, Westbank, East London. She expected a house with electricity and running water. Her home was built in 2004, but today she still lives in a one-room shack with her four children.
The contractors who built her home left it unfinished, without doors, a roof or any windows.
"When I demanded answers, inspectors came and said there was something wrong with the foundation of the house. They promised to come back to fix the problem. They have never returned," says Ngqeza.
The construction company, Thubelisha Homes, left the houses of 64 families unfinished. As far as GroundUp could establish the company closed down in 2009.
David Xengxe said that his home had no toilet. He had to buy a portable loo with his social grant money.
"They didn't even put electricity. We are always told they are going to come back, but I have lost count of how many years I have lived like this," says Xengxe.
Mphikisi Tshikitsha says the walls of his house leak so badly when it rains, he had to build a shack in the backyard as an alternative.
"I ask myself, what was the point of building these houses if they were not going to be built properly? Some of these houses have no water, electricity, roof or windows. We all had to go back to our shacks," says Tshikitsha.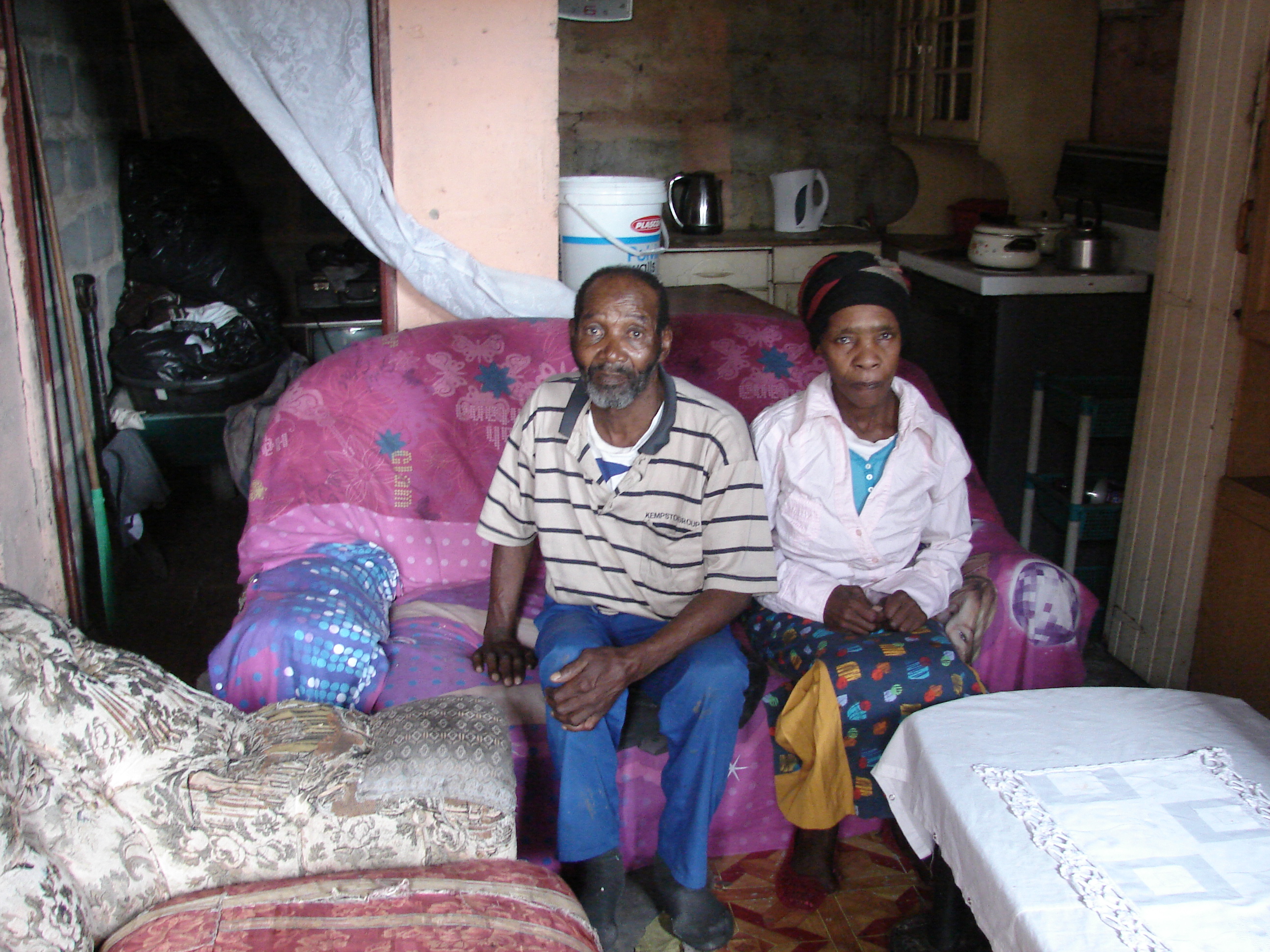 Between 2012 and 2013 another construction company came to build new houses for residents who were not on the 2004 list. The residents who had unfinished homes were told that their homes were going to be finished once the new houses were built. It never happened.
Leaches Bay community committee chairperson Phethini Thandathu says, "We have tried sitting down and negotiating with the municipality [Buffalo City]. But all we get are empty promises."
Yoliswa Ncedane, who is also on the committee, says they have been going back and forth trying to fix the problem and they are verging on giving up.
"All we want is for the municipality to appoint a construction company to come back and rebuild or finish these houses. We are tired of living in shacks and have no money to finish the houses ourselves," says Ncedane.
Spokesperson for the Buffalo City Metropolitan Municipality [BCMM] Sibusiso Cindi said the project was on the list of for the rectification programme sent to the Provincial Department for consideration.
"The National Department of Human Settlement budget for rectification was reduced. The focus was shifted towards building new houses instead.
"Nevertheless, BCMM will follow up the matter with the Provincial Department of Human Settlement," said Cindi.
Dodgy people are suing us. Please support us by contributing to our legal costs and helping us to publish news that matters.
© 2016 GroundUp.

This article is licensed under a Creative Commons Attribution-NoDerivatives 4.0 International License.
You may republish this article, so long as you credit the authors and GroundUp, and do not change the text. Please include a link back to the original article.