R15-million Covid housing project ruined by fraud
Fraud accused in 2020 Talana construction case still to be brought to court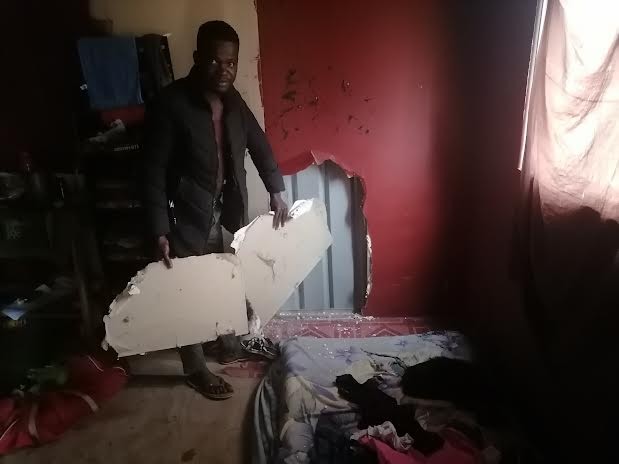 A Limpopo construction company tasked with building temporary housing for people in overcrowded informal settlements during Covid is being investigated for fraud.
Briefing Parliament, the Special Investigating Unit said Aventino Group had falsified information in a R15-million tender contract.
Houses in Burgersfort and Tzaneen built during the pandemic are in a sad state.
Seven people were arrested in 2020 but the matter has still not come to court.
A R15-million Covid housing project in Limpopo was never completed because of fraud on the part of the contractor, according to the Special Investigating Unit (SIU). Although arrests were made in 2020, the matter has still not come to court.
Briefing Parliament's Portfolio Committee on Human Settlements on 5 July, SIU head advocate Andy Mothibi, said the contractor, Aventino Group, had committed fraud by falsifying facts about its professional team in the tender for Temporary Relocation Units near Burgersfort and Tzaneen.
In 2020, as part of a social distancing programme to reduce the spread of the Covid virus, the Limpopo Department of Co-operative Governance, Human Settlements and Traditional Affairs (COGHSTA) identified the informal settlements of Talana Hostels in Tzaneen and Fetakgomo Tubatse in Burgersfort for urgent intervention.
At the time, ward committee member Phineas Netshifhefhe told GroundUp there were more than 2,000 people living in Talana informal settlement, crowded together in wood and zinc shacks.
The Housing Development Agency, brought in by COGHSTA to manage the project, appointed Aventino Group to build 192 temporary housing units for residents of Talana Hostels settlement and Fetakgomo Tubatse with a contract of R15.39-million.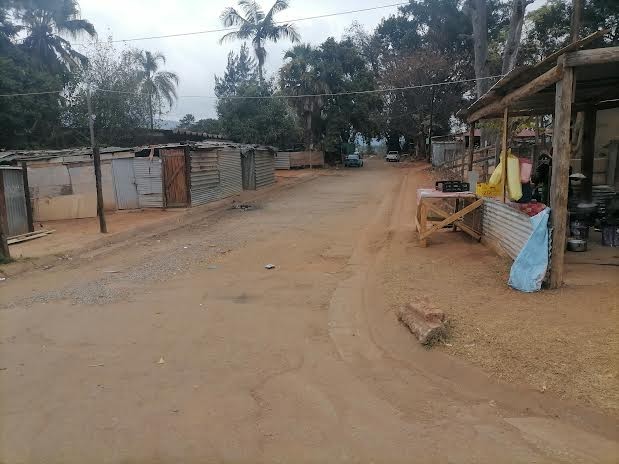 When GroundUp revisited the Talana site in August 2020, occupants of the temporary housing complained of leaking roofs, doors and windows not properly attached, and a lack of electricity.
The Talana units are located at three sites bordering the Talana Hostels settlement.
Netshifhefhe told Groundup that COGHSTA had provided one 5,000-litre water tank for each site and no toilets. Some residents were using eight toilets built by the local municipality years back but most preferred to use the bush as the toilets were dirty.
In September 2020, the SIU inspected the Tzaneen and Burgersfort temporary housing and found the work incomplete. By October more than R2.5-million had been paid to Aventino, Mothibi said.
Limpopo Hawks spokesperson Lieutenant Colonel Matimba Maluleke said seven people had been arrested for fraud that December, but the matter had been withdrawn from court for further investigation.
Mothibi told Parliament that the magistrate had struck the case off the roll as the dockets had not been provided to the defence. New warrants of arrest are to be issued.
Meanwhile, Mothibi said, the SIU had recommended that Aventino and its director be placed on the database of restricted suppliers for any further government contract.
GroundUp revisited the Talana relocation site on Monday 10 July and found the houses to be in a sad condition. Some residents have had to replace doors and windows. Rats have made holes in the floors and some of the roofs are collapsing.
Speaking to GroundUp, resident Ronnie Mongwe said the houses had never been suitable for human occupation. The previous day Mongwe had an unusual visitor, a snake, inside his house.
"I am sure the snake found its way in through holes made by rats in the floor," he said, showing us the broken floors and walls.
Grace Molahlegi replaced her wooden door with a metal door she bought at a scrap yard.
"The roof is about to fall," she said. "It leaks when it rains. The whole floor is full of holes. I have to close the holes using old clothes," said Molahlegi.
Attempts by GroundUp to reach the Aventino group by telephone were unsuccessful. An email sent to the address provided on the website had not been answered by the time of publication.
© 2023 GroundUp. This article is licensed under a Creative Commons Attribution-NoDerivatives 4.0 International License.
You may republish this article, so long as you credit the authors and GroundUp, and do not change the text. Please include a link back to the original article.
We put an invisible pixel in the article so that we can count traffic to republishers. All analytics tools are solely on our servers. We do not give our logs to any third party. Logs are deleted after two weeks. We do not use any IP address identifying information except to count regional traffic. We are solely interested in counting hits, not tracking users. If you republish, please do not delete the invisible pixel.