R10-million wasted on unfinished Eastern Cape sports centre
Now Emalahleni Local Municipality is going to fork out another R14.5-million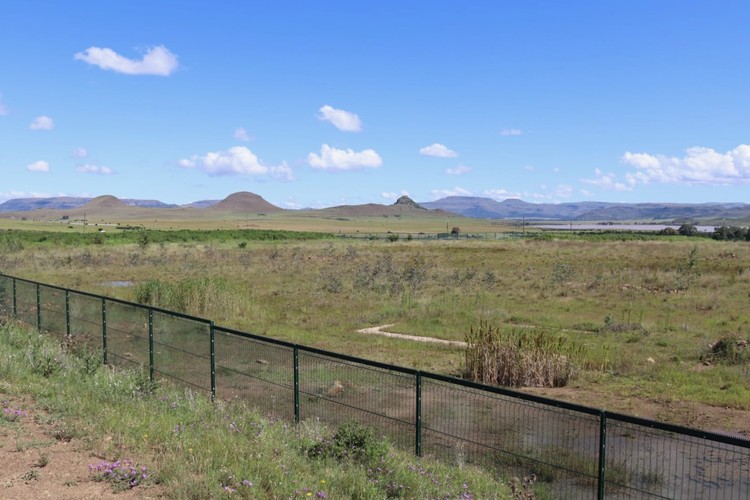 The Emalahleni Local Municipality in the Eastern Cape paid contractors more than R10-million to rehabilitate the Indwe sports centre, but the only thing to show for it is a fence and part of a wall.
The contractor left the site after a few months.
The municipality says a new contractor has been appointed and a further R14-million will be spent.
But no action has yet been taken against the first contractor.
An Eastern Cape municipality paid contractors more than R10-million for a sports centre which was never built. Now the municipality is to fork out another R14.5-million, to a different company. And no action seems to have been taken against the previous contractors.
In July 2018, the Emalahleni Local Municipality in the Eastern Cape, issued a R11-million tender to an entity described as "MBS Civils JV Cudjor Quantity Surveying" in the tender document to rehabilitate the Indwe sports ground.
This was supposed to be an 18-months project, but the construction company left after eight months, without finishing the work. Workers' contracts were terminated with no explanation.
Emalahleni Local Municipality spokesperson Luthando Nqumkana said in 2021 that R10.2-million had been paid to the consultants and the contractor. But a disagreement between the contractor and the municipality had delayed the project. The company had refused to return to the site, he said.
Two years later, no progress has been made. When GroundUp visited the stadium earlier this month, the only piece of work completed was the fencing, which had been vandalised. A wall is partly completed.
Nqumkana said a forensic investigation had been commissioned to find out what had happened with the previous contract. He said during the Covid lockdowns, work on site was prohibited. But the contractor had failed to go back on site when restrictions were lifted. "After a series of attempts to get them back failed, we were left with no option but to terminate their contract.
He said while the investigation report was going through municipal council processes he could not divulge any more information. "Council processes will be followed if there are any corrective measures to be taken."
Nqumkana did not explain why it had taken so long for the matter to be investigated.
Community leader Thabo Khethi said the construction company still had to pay 36 workers three months' salaries. "What we were told was that the company left the site but for what reasons we do not know. What is so sad is that no action was taken against this company but the municipality is ready to pump in more millions. What if this second company also leaves without finishing the job?" said Khethi.
Nqumkana told GroundUp that an amount of R14.7-million had been budgeted for the second phase of the rehabilitation of Indwe sport ground, including R2.5-million for consultants. The work to be done included demolishing existing building blocks, minor earthworks, a grassed rugby or soccer field, a netball court, running lanes, change rooms, an outdoor gym and play area for children. A contractor, MVI Construction and Maintenance, had been appointed and would start in March. The project would be completed in 12 months, he said.
But residents are sceptical.
Khethi said, "To be honest, we don't trust them, it is so sad that taxpayers' money is misused like this and no action is taken. We asked the municipality before why they gave a tender to a Mpumalanga company instead of using an Eastern Cape construction company. I'm sure they can't trace it now."
Resident Pholani Mjobo said, "If R10.2-million was only used for fencing and building a small building wall, I'm sure R14-million will only be used to build a change room. This is sad and frustrating. Our community is under-developed while construction companies are given millions for nothing."
GroundUp has not been able to reach the former contractor for comment.
© 2023 GroundUp. This article is licensed under a Creative Commons Attribution-NoDerivatives 4.0 International License.
You may republish this article, so long as you credit the authors and GroundUp, and do not change the text. Please include a link back to the original article.
We put an invisible pixel in the article so that we can count traffic to republishers. All analytics tools are solely on our servers. We do not give our logs to any third party. Logs are deleted after two weeks. We do not use any IP address identifying information except to count regional traffic. We are solely interested in counting hits, not tracking users. If you republish, please do not delete the invisible pixel.