Poo protest in Gqeberha
Nearly 600 households, sharing ten toilets in Govan Mbeki Village, say the facilities have not been cleaned since before Christmas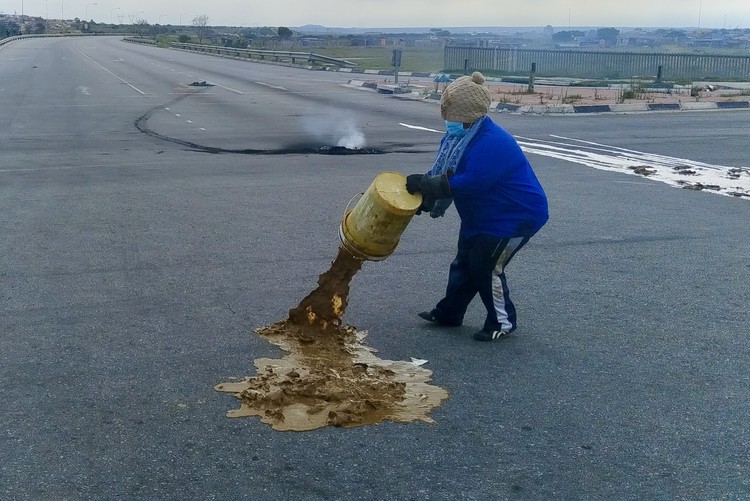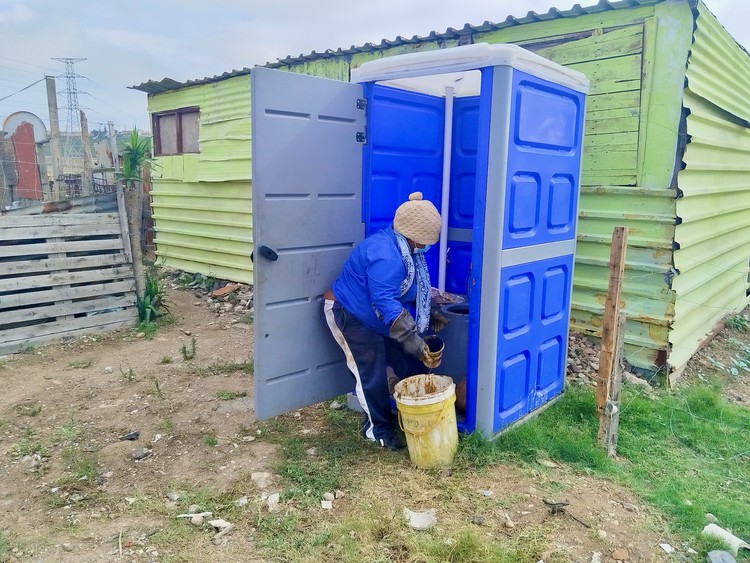 Fed up residents of Govan Mbeki village in Gqeberha emptied buckets of excrement on Uitenhage Road on Thursday.
585 households share ten toilets that have not been cleaned since before Christmas.
The responsible contractor terminated its services in 22 informal settlements because it says the municipality has failed to pay.
About 250 residents of Govan Mbeki Village in Gqeberha protested by emptying buckets of excrement on the R75 Uitenhage Road and blocking the Chatty Dip intersection with rocks and burning tyres from 6am on Thursday morning. The protesters were mainly women in their nightgowns.
They say the ten toilets shared by 585 households have not been cleaned since before Christmas.
Bahluping Consultant terminated its services to clean toilets in 22 informal settlements because it says Nelson Mandela Bay Municipality has failed to pay it for four months.
"This municipality has no respect for us. They must pay the contractor its money. We are not the baboons and we won't relieve ourselves in the bushes," said Jazz Nantu, a community leader. "Our toilets were last collected … a week before Christmas."
He said people were relieving themselves in the bush or in buckets and emptying these in a trench near the shacks.
"Then under these hot conditions the smell is unbearable and buzzing with flies. The whole place smells poo and pee," he said.
We saw a woman making a second trip to empty one of the overflowing toilets into an empty paint bucket. Her clothes and hat were stained with excrement.
"How can this municipality subject us to these disgusting conditions? … I am throwing this poo on the road because I want these useless municipal officials to feel the same pain of living with a rotten bucket for weeks," she said.
"We will intensify our protest if this municipality does not clean our toilets. These officials live a soft life and don't care about the poor," said resident Landiwe Badela, 53.
"We have been asking for more toilets and water taps. But this municipality can't even afford to clean these few toilets."
She said on rainy days excrement washed into their shacks.
Ward 33 Councillor Mzwandile Sidina said he is trying to get hold of the relevant municipal officials to resolve the issue.
Bahluping Consultant officials, who asked not to be named, said, "We could no longer continue with our services because we have run out of finances to perform our operations. The municipality just keeps on making empty promises about our payments. We will only get back to work once we get our payment."
The municipality had not yet replied at the time of publication.
Dodgy people are suing us. Please support us by contributing to our legal costs and helping us to publish news that matters.
© 2023 GroundUp. This article is licensed under a Creative Commons Attribution-NoDerivatives 4.0 International License.
You may republish this article, so long as you credit the authors and GroundUp, and do not change the text. Please include a link back to the original article.
We put an invisible pixel in the article so that we can count traffic to republishers. All analytics tools are solely on our servers. We do not give our logs to any third party. Logs are deleted after two weeks. We do not use any IP address identifying information except to count regional traffic. We are solely interested in counting hits, not tracking users. If you republish, please do not delete the invisible pixel.