Pollsmoor overcrowded with young offenders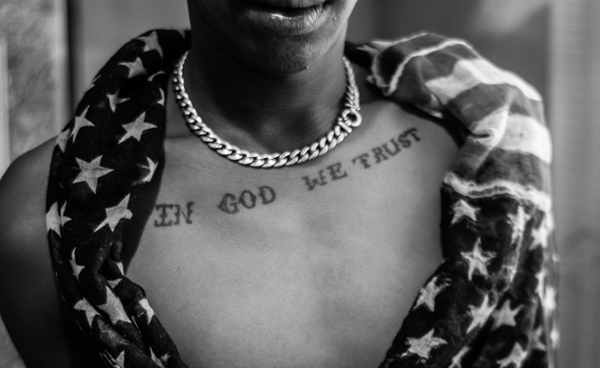 Some young people believe that being a member of a prison gang is the only way they can get recognition. There are those who also believe that the only way to leave the gang is through death.
On Wednesday, GroundUp visited Pollsmoor prison and met juvenile offenders.
A 19-year-old, who has grade 9 and is accused of murder, admitted that he is a hit man and that he lives to kill the 26s and the 27s, as he is a 28 gang member.
"I enjoy killing and I kill for money," he brags. "I am a 28, and there is nothing that can change me."
Gangs have become part of the culture in some parts of the townships.
According to Mxolisi Ngalonkulu, head of security at Pollsmoor, what happens in society affects what happens in the prison.
"Offenders come to prison already a gang member, so when they get released, they claim that they are prison gang members … Some offenders are excited to be in prison," said Ngalonkulu.
He said for some gang members on the streets, prison is a sort of graduation, an advancement in the gang.
Juvenile members of gangs such as the Vura, Vato, Hard Livings and Americans, can find themselves all in the same cell. In prison, they lose their social gang identity and are instead recruited to join prison gangs such as the 26s, 27s or 28s.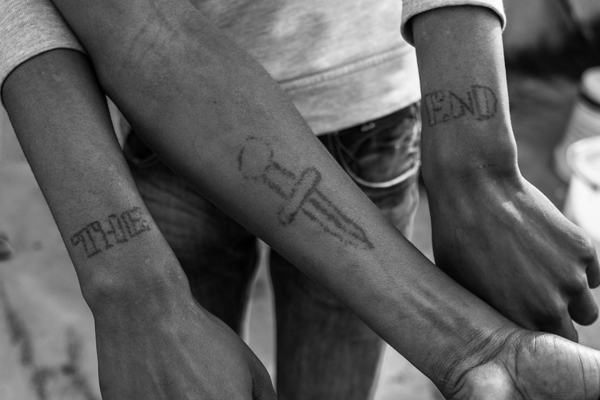 Vato gang members. Photo by Shaun Swingler.
According to a prison official, the 26s are good at analyzing things. They always know which officer got paid and when.
An offender told GroundUp that he joined the 26 gang because he grew up in a poor family and that he wanted money.
"But now I am not just a member, I am the 26. In the gang, I became a politician and we fight for rights. There is no way out of the gang … The only way out is through death. And I believe when you die in the gang you die with honour," he said.
The 27s have a reputation for recruiting African immigrants because there is a belief that the immigrants come from war torn countries, that they know violence and are used to blood.
The 28s have more members than any other group. The 28s apparently work in the kitchen or in agriculture, where they find opportunities to smuggle drugs in the prison.
Prisoners with some high school education — it might be only grade 8 — will be given a position or ranking when they become members, such as gang "lawyer", "fighting general" or "inspector".
Regional Commissioner Delekile Klaas said that there are times when the older gang members will recruit professionals such as lawyers, social workers and psychologists. He said gangs do this by playing with the professionals' emotions.
According to Klaas there are 265 male juveniles, 15 female juveniles and 11 children in Pollsmoor.
"There are currently 7,960 offenders at Pollsmoor prison, even though the prison is built to accommodate 4,360 offenders," said Klaas.
Currently Medium A, which accommodates the male juveniles, has 1,150 offenders, and it was built for 1,111 offenders. There is only one social worker.
Klaas said, "The gang issue should also include a psychologist, social workers and teachers, and other organisations together with the police. We are also bringing a criminologist to analyse some of the patterns of the gangs. Previously, we relied on social workers and a psychologist."
This article is a follow up to our previous article on the Vura and the Vato gangs in the township.
Dodgy people are suing us. Please support us by contributing to our legal costs and helping us to publish news that matters.
© 2016 GroundUp.
This article is licensed under a
Creative Commons Attribution-NoDerivatives 4.0 International License
.