People's Health Movement withdraws from NEHAWU
Anger at failure of union to "distance itself" from hospital protests that endangered patient lives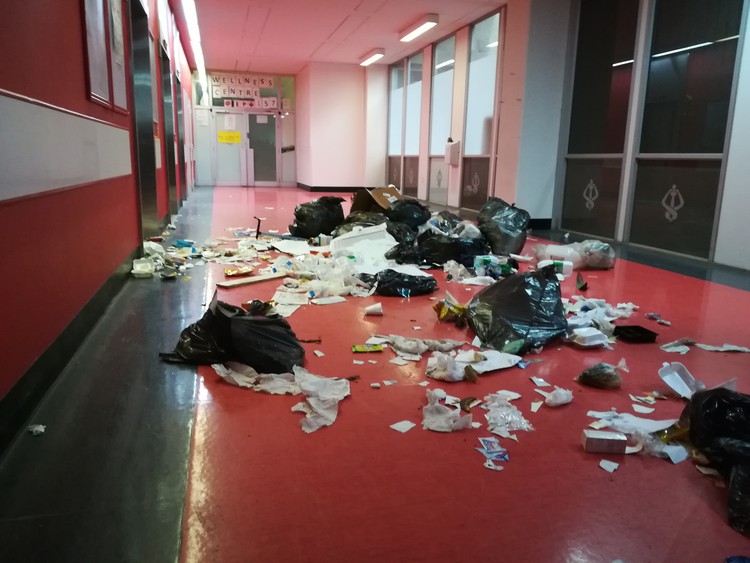 The People's Health Movement, South Africa (PHMSA) has withdrawn its membership from the National Health Education and Allied Workers Union (NEHAWU) Health Subcommittee. This comes after NEHAWU did not condemn violent protests at hospitals in North West Province in early May and at Charlotte Maxeke Hospital in Johannesburg this week.
Protest action forced hospitals in North West Province to shut down in early May. On Thursday a violent protest disrupted Charlotte Maxeke Hospital.
"Reports state that patients have been threatened, chased from the pharmacy, and locked in the basement. Surgical operations have been cancelled [at the Charlotte Maxeke Hospital]," said PHMSA.
PHMSA emailed NEHAWU on 24 April and 11 May expressing concern about protests at hospitals with no response from NEHAWU. PHMSA said it "supports the right of health workers to take strong, even disruptive industrial action to improve wages and working conditions." It said that the Labour Relations Act makes health workers "vulnerable to exploitation by limiting their right to strike".
But, PHMSA said, "We do not … condone violence, nor action that endangers the lives of vulnerable people."
PHMSA said it did not see "any report of NEHAWU distancing itself from these, or from the reported earlier actions, nor of disciplinary steps being taken". PHMSA decided to distance "itself from any acts by NEHAWU that causes harm to the health of vulnerable people and to people's health more broadly".
GroundUp previously reported that NEHAWU released a statement on Thursday that indicated it had no control over the protests. "NEHAWU in the Gauteng Province has been helplessly observing sporadic actions in different facilities of the Gauteng Department of Health … over the past three days," the union said. "These actions have led to the intimidation of staff and patients and compromised service delivery."
NEHAWU blamed the provincial health department for its "lacklustre response" to demands handed to it on 16 March. The union urged the department to pay the bonuses to avoid further disruption of services.
GroundUp was unable to get further comment from NEHAWU specific to the PHM statement.
Letters
Dear Editor
I am encouraged that a least a small element of NEHAWU is leaving the fold.
That said, it must be noted that NEHAWU members, if not the union itself, have previously trashed health-care facilities, as they did a few days ago. And, as usual, NEHAWU itself tries to distance itself from the hooliganism, claiming that it had no control over its members' behavior. But NEHAWU couldn't then resist blaming, at least in part, the provincial DOH for this appalling behavior.
The point is that there are always "reasons" ( I call them shallow excuses) for hooliganism, be they intransigence on the part of private or government employers, white minority capital, or, in the case of university protesters, feedings of alienation, apartheid, White minority privilege, and so on, ad infinitum.
The reality is that the mayhem and violence in SA, particularly over the past several years, does nobody any good. Least of all those still suffering from yawning inequality, poverty and marginalization. And, the reality that only very rarely are the participants in hooliganism, intimidation and assault arrested, let along successfully prosecuted.
All of this contributes to a growing sense that the wheels are increasingly rapidly coming off, and this message cannot possibly be missed by those considering direct investment ( or studying) in SA.
The atmosphere of impunity and resulting violence and chaos, in health-care, business and education, bodes poorly for this nascent democracy.