Over 5 million social grant beneficiaries to pay R10 "bank charge"
SASSA assures MPs that all grants will be paid from 1 April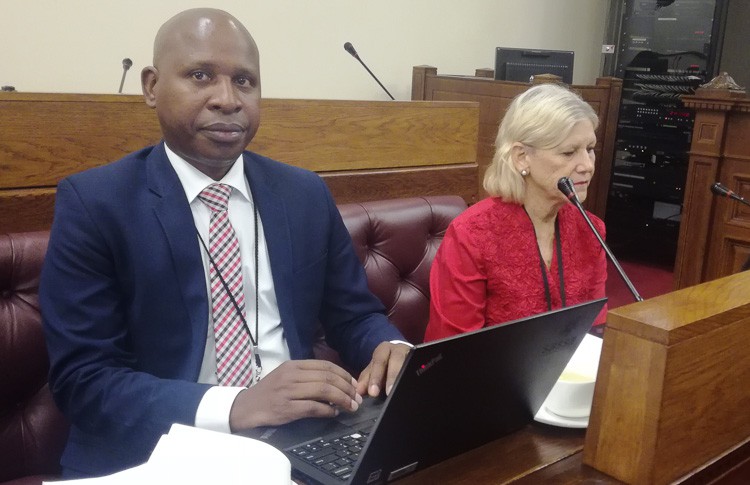 Over 5.4 million beneficiaries who collect their social grants at ATMs and shops using their South African Social Security Agency (SASSA) cards will for the next three months incur a R10 "banking fee".
This was revealed by the agency's Dianne Dunkerley in Parliament on Wednesday. She also assured the portfolio committee on social development that grants would be paid electronically from 1 April and at cash pay points from 3 April.
While MPs welcomed SASSA's efforts to secure the payment of grants next month, many raised concerns about the additional R10 charge on the Grindrod Bank accounts of beneficiaries using the current SASSA card. Dunkerley explained that the "banking fee" was a result of the Constitutional Court order on Friday which allowed the current service provider –Cash Paymaster Services (CPS) – to continue doing cash payments until September.
Dunkerley said Grindrod Bank would charge R10 to maintain the accounts.
"We have been given clearance from the Reserve Bank, for the next three months, to pay directly from our account into the Grindrod bank accounts. Because these accounts moved into the banking space there are bank changes that will be paid by beneficiaries. We are still discussing this with Grindrod," she said.
Dunkerley said SASSA had advertised for a new contractor for cash payments and the tender was at the bid evaluation stage.
Only beneficiaries on SASSA's cash payment file would be paid at cash points. All others would be required to collect their money at ATMs or stores.
Committee chairperson Rosemary Capa (ANC) said, "For a beneficiary to now lose R10 is too much. They will not be prepared for this loss. We need to work out how it will be refunded to them because they must not suffer; it's not their fault this is happening."
MP Beverley Abrahams (ANC) asked: "Why are we only hearing today about this R10 arrangement?"
MP Karen Jooste (DA) asked, "Do all grant beneficiaries know whether they are registered or not for cash payments? My concern is about small towns like in the Northern Cape where these facilities are far away."
MP Liezl van der Merwe (IFP) said better communication to beneficiaries was needed. "I still find people don't understand the process unfolding. Are we targeting them with SMSes and community meetings?"
Dunkerley said that over the next three months, SASSA would transfer beneficiaries from the Grindrod account to the SA Post Office Postbank accounts.
"We just have to wait for cards to be available from the post office. As soon as we can do card swaps, then beneficiaries will be moved. There are a number of things we are looking at to subsidise bank accounts," she said.
Dunkerley said that over the coming weekend, the SASSA call centre would remain open on the public holidays of 1 and 2 April. "We will also be doing spot checks at bigger ATMs and additional staff will be at cash pay points from 3 April to assist. There is no clear plan for security at merchants and ATMs," she said.
© 2018 GroundUp.


This article is licensed under a Creative Commons Attribution-NoDerivatives 4.0 International License.
You may republish this article, so long as you credit the authors and GroundUp, and do not change the text. Please include a link back to the original article.