Old mortuary becomes a home for the living
"Some people call us crazy … but it's home, sweet home"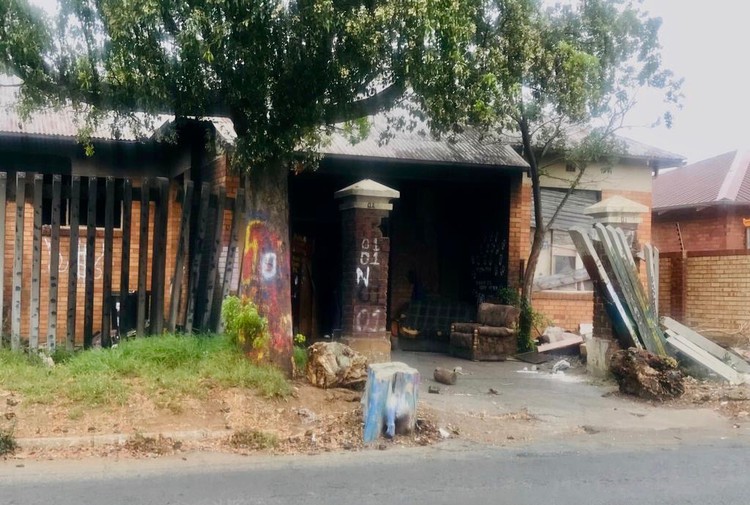 A former mortuary in Springs next to the Geduld cemetery has become home to about 15 people. A number of them have lived there for five years.
The building has no doors, windows, electricity or toilets, but it has water.
Inside, residents have subdivided space for themselves using curtains. They use boards at night to close the doorways.
They say they have been warned several times to vacate the dilapidated building by people who live in houses nearby, who accuse the occupiers of committing crimes.
Noluthando Thinile lives with her partner and their child. Her partner finds odd jobs, such as gardening and guarding and washing cars around Springs. Thinile stays home. GroundUp met her cooking dinner on a small coal stove outside the building.
She says they tried renting a place, but it was too expensive. "To us this is home," says Thinile. "There are no jobs out there. This place is all we have."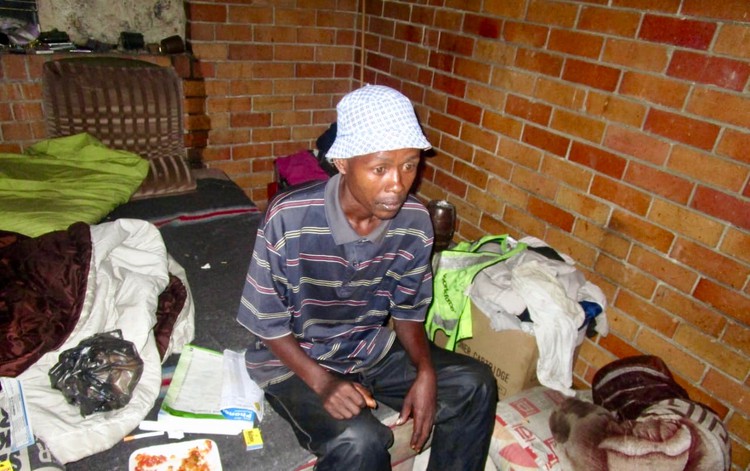 Bulelani Maduna moved in after he lost his job and his accommodation as a caretaker at a block of flats in Springs.
Maduna, originally from Soweto, says he was orphaned at 12 and only went to school up to grade 8.
"Losing my job was very painful. I am a grown man and should be able to look after myself," he says.
He leaves the building at 6am and returns at 8pm. He survives by guarding and washing cars on 3rd Street, Springs. He says he can make up to R70 a day.
"My real wish was to go back to school and make something better of myself. But l guess that dream only works out for people with real homes and families," says Maduna.
Lucricia Taqu lives in the building with her partner. She survives through sex work and her partner works as a shop cleaner.
"I ran away from a man who was pimping me in Kimberley. I was never free. The only way for me to be free was to come to Joburg," says Taqu.
She says there are many sex workers in the area and she doesn't earn much, so she also sells secondhand clothes. Her partner is unhappy with her doing sex work.
"I have lived this street life since l was a teenager," says Taqu. "My family did not understand me and even now no one understands me … No one understands our work, but it is all about survival. We cannot all do white-collar jobs."
Muzi Mchale started living in the mortuary three years ago. He had been sharing a room with his mother at a house in Krugersrus where she was a domestic worker. When she died he was told to leave. He lived on the streets until he heard about the old mortuary building.
He makes money by guarding and washing cars in central Springs.
"My life has not been easy. This is the only real home l have had since my mother passed away," he says.
The residents appear to get on together and Thinile is accepted as being in charge of organising the residents. Sometimes in the morning they find strangers have also slept in the building.
"Some people call us crazy for living in an old mortuary next to a cemetery, but home is home as long as we have a roof over our heads. It's home sweet home," says Maduna.