Municipality in debt so Eskom cuts electricity to households
Eskom is owed over R258 million by several Northern Cape towns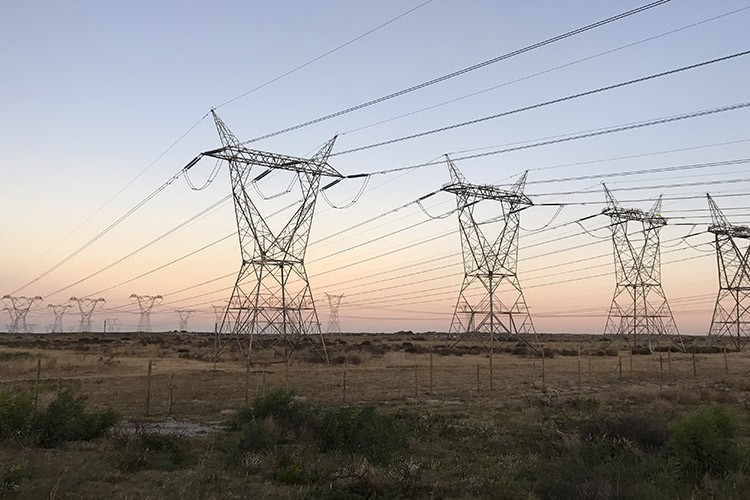 Since mid-September residents in the small town of Postmasburg in the Northern Cape have had intermittent electricity cut-offs by Eskom.
"It's at times when people need to get their children ready for school or make food for their families in the evening," complains Airfield resident Lynn Hugo.
She is among dozens of Postmasburg residents who were left in the dark on weekdays between 6am and 8am, 5pm and 7pm, and on weekends between 8:30am and 11am.
Hugo says she is outraged by the power cuts as her family has always paid the Tsantsabane Local Municipality for their electricity. The problem is the municipality owes Eskom about R77 million. In a statement last month, the municipality attributed its failure to pay its arrears to "poor credit control measures".
The cut-offs have stopped in the meantime now that the municipality has brokered an agreement with Eskom to pay off its debt.
But Tsantsabane is not the only defaulting municipality in the Northern Cape. Eskom told GroundUp that the Siyancuma, Renosterberg, Thembelihle and Tsantsabane local municipalities together owe Eskom R258 million.
"We live near two big mines. Some suburbs around us buy their electricity directly from Eskom. Why can't we pay Eskom directly as well?" asks Hugo.
Hugo has lived in Postmasburg for five years and she says this is not the first time Eskom has cut power as a result of the municipality being in arrears.
Tsantsabane acting municipal manager Julius Theys acknowledged that the municipality "has problems" and said they were "working on a plan" to solve their debt. "The perception of many people is that they pay for the electricity every month so how could this happen? But what they don't realise is that the cost to consumers included with the rates and taxes, include paying for the street lights, the water waste plant and the power operated pump station," he said.
According to Theys the municipality made a downpayment of R5 million to Eskom last Monday in a bid "to make a dent" in its arrears. "We've made arrangements with them to make monthly arrear payments of R1.2 million on top of our current ongoing monthly payments," he said.
Theys said another factor putting strain on the municipality was the failure of many residents to pay fees. "We have a 10% collection rate per annum. If you consider the size of our municipality compared to those around us, we are doing what we can. There are also a number of households not paying for services they get. Part of our intervention will be to meter these areas," he said.
Theys said the municipality was in talks to get off Eskom's grid and to go solar in the future.
Eskom spokesperson Khulu Phasiwe said the defaulting municipalities had asked for more time to repay their debt. The power interruptions are ongoing in some of the municipalities, said Phasiwe.
Dodgy people are suing us. Please support us by contributing to our legal costs and helping us to publish news that matters.
Letters
Dear Editor
I'm a citizen in Postmasburg and want first of all to thank you for your help in this matter.
I'm running a Guesthouse in Postmasburg and it was very bad for me. The electricity was cut of at the worst times possible. I'm very unhappy because I buy electricity every month and then we have to suffer for their mistakes for not paying our bills. I wish to ask Eskom on my behalf as well as all citizens of Postmasburg to let us buy it by them.
The electricity is just one of many things in this place that's not okay. The swimming pool is just a waste of water as we also have a problem with the water bill a while back. Thanks again for your interest in our problem it's highly appreciated.
© 2017 GroundUp.

This article is licensed under a Creative Commons Attribution-NoDerivatives 4.0 International License.
You may republish this article, so long as you credit the authors and GroundUp, and do not change the text. Please include a link back to the original article.