Neighbours to the aid of Soshanguve family
No social grants for young mother and her four children who have no birth certificates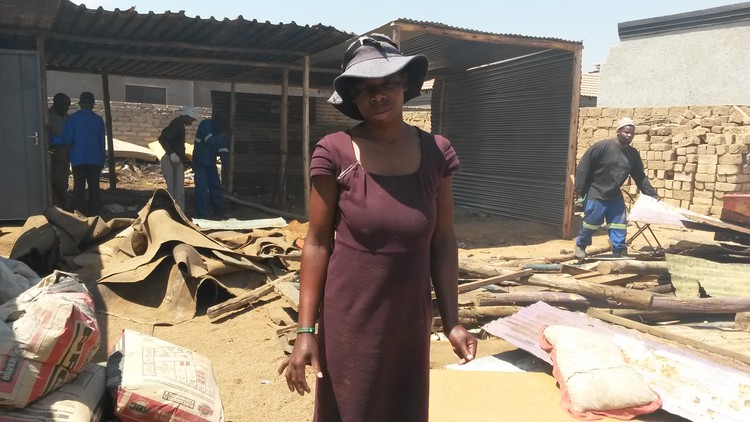 Neighbours have come to the aid of a Soshanguve mother and her four children, building them a new shack and buying them groceries. None of the children have birth certificates and as a result do not get social grants.
Queen Mashiloane, 29, is unemployed and has no identity document. Her four children, are aged between two and 12.
Before the residents of the township intervened the Mashiloane family was living in a leaky two-room shack built with scrappy corrugated sheets.
Community leader Jabeth Seqoai said they had decided to assist the family.
"We decided to rebuild her shack after seeing that it was falling apart and unsafe. We also bought groceries because she is unemployed. She is a single parent and her situation is desperate," Seqoai said.
Seqoai said Mashiloane's parents died when she was young and she was raised by her grandmother who died in April this year.
"Her grandmother was in the process of assisting her to apply for an ID when she passed away. Now I am assisting her and have accompanied her to Home Affairs several times. We went there in June, we filled application forms and then they said I must wait for a call for an interview. They said this is part of the process as I am not related to her. But the process is taking too long, I am still waiting for their call" she said.
Another community member and local pastor Xolile Moyo said she had heard that women in the community were helping and had joined in. "I just hope Queen gets an ID and her children's birth certificates."
Mashiloane said she was grateful for everything that the community has done for her. "I don't know how to thank them. I just hope that I get an ID."
In response to a query from GroundUp Department of Home Affairs Gauteng provincial manager Mamokubung Moeketsi acknowledged that her department had received Mashiloane's application. "The application has been located and the client has been scheduled for Late Registration of Birth".