Mike Matyeni: human rights activist and Treatment Action Campaign Leader has died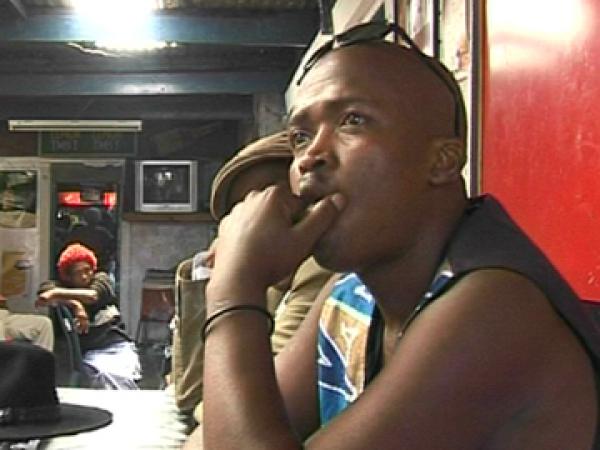 Leading Treatment Action Campaign (TAC) activist Mike Matyeni collapsed during his cousin's funeral in Cathcart on Saturday 13 October 2012. He was declared dead the following morning.
The precise cause of his death is still unclear. The news of Matyeni's passing has been received with great shock by many of his friends and colleagues. Matyeni lived openly with HIV. He leaves behind a wife and children including eight-year old twins.
Long-time friend Mandla Majola recalled fondly his years with Matyeni in the campaign against HIV/AIDS. "Mike was a hard worker, very committed to TAC, an excellent organizer who played a big role in the development of the TAC Nyanga branch and many support groups around the area. Matyeni would go to different support groups and recruit people to join TAC. He was well known in clinics and support groups. It was through his support group known as Masincedane that Matyeni heard about the Treatment Action Campaign (TAC) in 2001 or 2002. He became a TAC branch member at the KTC and Nyanga branch. We started the Nyanga district forum which was a pilot phase for the district councillors we have today. He was a man with a huge personality who had the ability of turning his bad experiences into a joke. "
One such incident was when burglars broke into his house whilst he was asleep. He pretended to be deep asleep while the thieves got away with his belongings, fearing that if he woke up he would be harmed. Another thing that Matyeni enjoyed was singing. His favourite song was Thuma mina ndiya thumeka.
Matyeni devoted his life to TAC and other NGO's like Sonke and Wolanani. He was at the forefront of the TAC case against Matthias Rath, a salesman who misled people by claiming that vitamins were a better treatment for AIDS than antiretroviral medicines. Matyeni helped TAC build up a strong case against Rath by collecting the names of people that took Raths' vitamins and fell victims to his false claims. Matyeni was always a volunteer and refused to be on TAC's payroll because he never wanted to be obligated and bound by a contract.
Matyeni helped combat stigma by speaking publicly about his own status. He will be buried in his home town of Cathcart in the Eastern Cape on 28 October 2012. A memorial service in his honour will be held at Lucas Mbembe hall, NY3A in Gugulethu, Cape Town at 16h00 on Thursday 25 October. All are welcome.
Dodgy people are suing us. Please support us by contributing to our legal costs and helping us to publish news that matters.
© 2016 GroundUp.
This article is licensed under a
Creative Commons Attribution-NoDerivatives 4.0 International License
.