Metrorail strike looms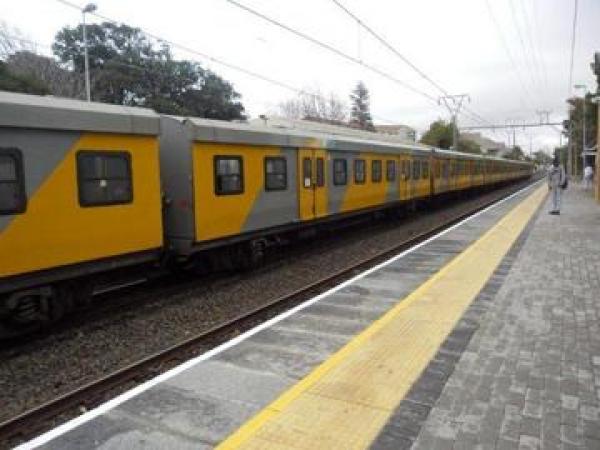 Thousands of Western Cape Metrorail commuters could be left stranded following an announcement of a strike pending by the Congress of South African Trade Unions.
Cosatu said the strike is imminent after a breakdown in its negotiations with Western Cape Metrorail. The trade union wants Metrorail to delay fare increases for commuters until it has fulfilled its promise to improve train services.
Cosatu's Tony Ehrenreich said the Metrorail service has been plagued with problems, which have caused cancellations and delays and negatively impacted on workers.
Ehrenreich said, "Workers are forced to use additional funds when trains are delayed or cancelled. Some are short-paid due to late coming at work."
Metrorail said it will increase train fares from 1 July. The cost of single tickets increases by 50 cents, return tickets by R1. Weekly ticket fares will increase between R3 and R7 while monthly tickets increase between R7 and R30.
Cosatu wants these increases to be implemented after an improved Metrorail service is in place to prevent cancellations and delays.
Ehrenreich said, "The strike is designed to pressure Metrorail to improve services and not increase their fares until the improvements are done." He said, Metrorail indicated that steps were being undertaken to provide an improved service by the end of July.
"Cosatu wants to see this improvement before the fare hikes," said Ehrenreich. He accused Metrorail of spending money on non-core facilities like Wi-Fi and huge salary increases for management.
Ehrenreich said, "Metrorail will gain up to R3 million from fare increases by the end month of July."
He said Cosatu has noted that billions of rands are spent on increasing facilities for airplanes and is calling for public transport for workers to be treated with the same regard as is done for the wealthy.
The trade union has referred the date for the proposed action to Nedlac, in terms of Section 77 of the Labour Relations Act, for authorisation to ensure this is a protected strike for members and non-members of the federation.
It has referred this matter to Metrorail Group CEO, Lucky Montana and the new Minister of Transport to assist to resolve the matter in a manner that takes into account workers' needs.
Meanwhile, Metrorail Western Cape said the fare increase is going ahead as planned.
Responding to some of Cosatu's claims, Metrorail regional manager Richard Walker said, "The allegations of so-called 'huge' salary increases for management are incorrect. Management increases are in line with inflation."
Walker said the collected revenue will be ploughed back into further improvements to the service. He said the cost of operating the business has soared due to the increase in the cost of energy, personnel, maintenance material, safety and statutory compliance, which account for the bulk of the region's expenses.
"Commuter rail remains the most affordable and competitive public transport service provider despite these increases and our subsidy per passenger is by far the lowest," said Walker.
With regards to the suggestion that Metrorail only increases its fares once all the infrastructural improvements have been affected, he said it was unrealistic.
Walker acknowledged that the current service is not up to standard and said the root cause of this predicament was 50 years of underinvestment.
He said, "The current system is collapsing right now, which is why government has over the past five years allocated PRASA R136 billion to procure new trains and upgrade supporting infrastructure."
Walker said adopting a no-fare increase stance will be counterproductive and will exacerbate the current situation with a direct bearing on Metrorail's ability to meet its obligations as a business and satisfy customer expectations. He said that could also lead to the reduction of the current rail services and warned that failure to increase fares could force services to be cut.
Dodgy people are suing us. Please support us by contributing to our legal costs and helping us to publish news that matters.
© 2016 GroundUp.
This article is licensed under a
Creative Commons Attribution-NoDerivatives 4.0 International License
.