Farm workers claim right to strike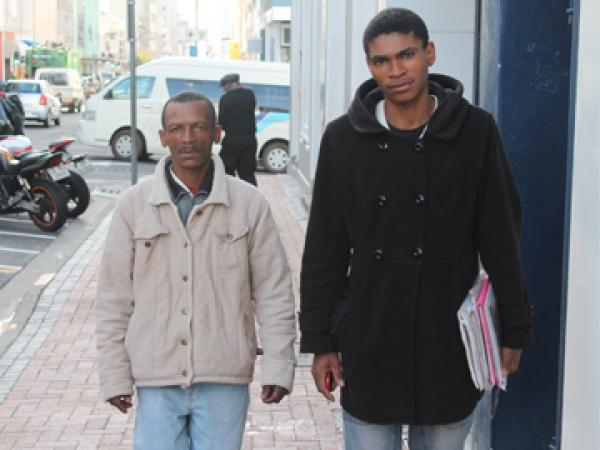 Robertson fruit farm workers have taken their employer to Labour Court this week to fight for their right to strike and to get their jobs back after being dismissed more than a year ago.
Two of the three workers from La Maison fruit farm trekked from Robertson to court in central Cape Town where the matter has been heard this week.
Christian Philander (44), Adam Louw (23) and Jakobus Burger (36) were dismissed on 25 February 2013 for conducting an unprotected strike.
Attorney Raphael Brink, the legal representative for the workers and their union, said the aim was to "defend the right to strike, even though it was not a protected strike".
"Their strike was for the purpose of improving wages from R69 a day to R150 a day. The government declared after that strike that farm workers should be paid R105 a day," said Brink.
The strike was part of wider farm worker strikes for increased wages on various farms in the Western Cape in 2012/13.
Even though dismissed, the three La Maison workers could not be evicted from La Maison as the Commercial, Stevedoring, Agricultural and Allied Workers Union (CSAAWU) initiated a complaint against the farm owners. The complaint was lodged with the Council for Conciliation, Mediation and Arbitration (CCMA) and the matter was then referred to the Labour Court in Cape Town.
Brink explained that his clients "are protected under the Extension of Security of Tenure Act and cannot be evicted until the labor dispute has been settled."
In court, lawyers for La Maison represented by the Michael Bagraim firm, argued that CSAAWU as a "responsible union would have advised workers that what they are doing is illegal and they should not do it".
The farm workers had not taken the proper steps to launch a strike, thus an unprotected strike ensued.
But the union's assistant general secretary Karel Swart told the court they had "told the workers the strike was unprotected … The strike was already happening. We had to support the workers… You need radical change on these farms," said Swart.
Lawyers for the farm also accused the union and farm workers of taking "militant action". They said farm owners were unable to afford salary increases.
CSAAWU has dealt with two other matters involving farm workers dismissed for participating in the 2012/13 strikes that were widely reported when they turned violent.
Philander and Louw said life has been tough for them without full time employment. Their work on La Maison entailed picking fruit — peaches, grapes, apricots and prunes.
Louw said, "When we came from the strike we were put aside from the others and we were given harder work to do."
Philander said, "We had to do work that was not usually for us. Our hands were broken and our bodies were sore. We couldn't work anymore. When we wanted to go to the clinic, we were told we should leave the farm if we don't want to work."
They faced internal disciplinary action on the farm and were fired last year in February. Now, they want their jobs back.
"My children are still small. One is seven, I have twins that are two and a daughter in Grade 10. I had to find part-time work on different farms after I was fired. I haven't found a new job," said Philander.
Louw said, "I support my mother who doesn't work. I still live on the farm with my mother. I'm the only one at home who can work. My sister is six years old and my brother is at high school. I looked for part-time work on other farms so that I could support them."
Labour Court Judge Anton Steenkamp is expected to conclude the matter this week.
Dodgy people are suing us. Please support us by contributing to our legal costs and helping us to publish news that matters.
© 2016 GroundUp.
This article is licensed under a
Creative Commons Attribution-NoDerivatives 4.0 International License
.