Security guards do nothing as Metrorail commuters robbed
Guards had batons, while robbers had firearms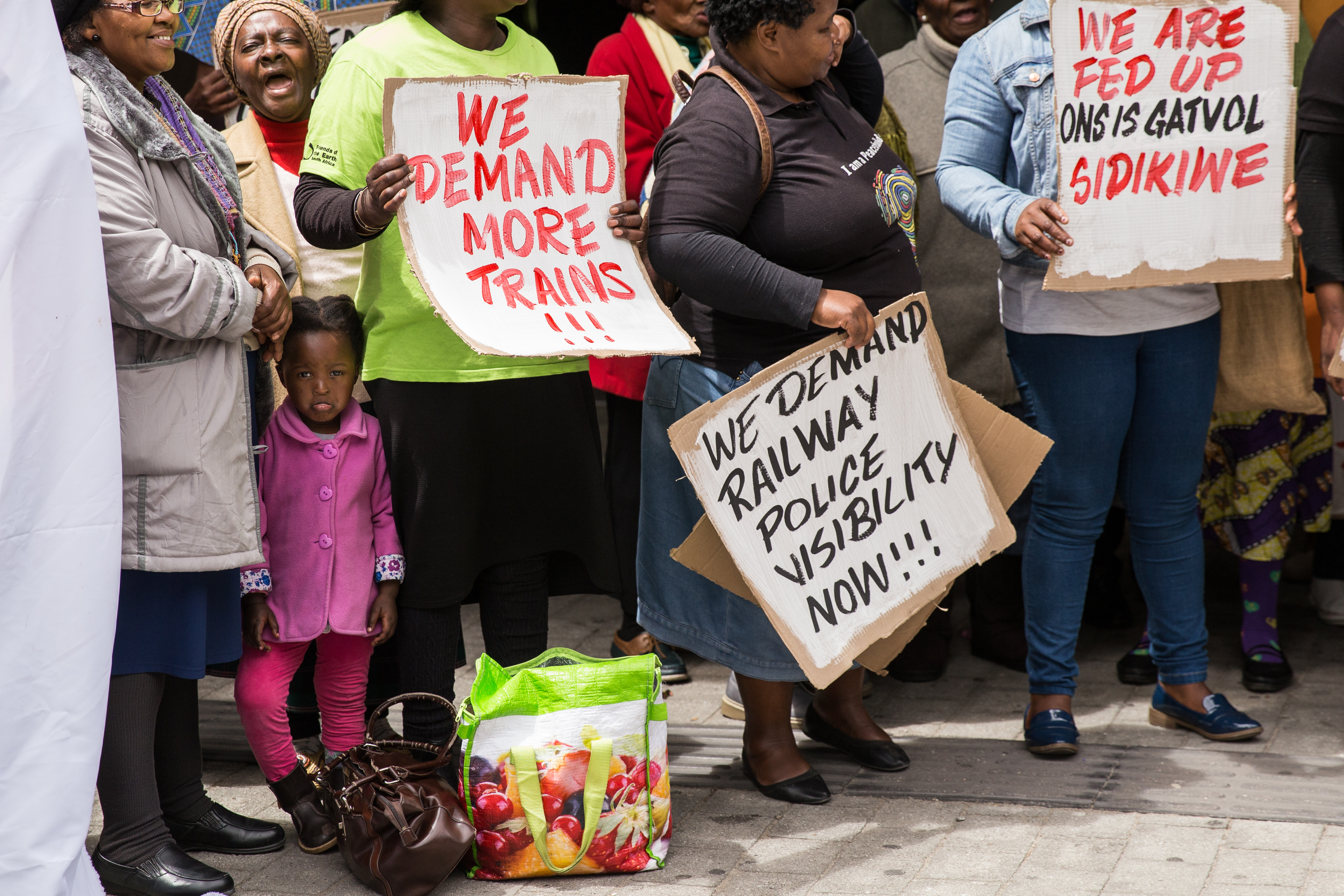 On Friday, armed men entered a full carriage on a Metrorail Cape Town-bound train and began to rob passengers. One commuter was shot when he fled, according to an eyewitness to the robbery.
Riana Scott, spokesperson for Metrorail confirmed the incident: "On Friday, 24 November 2017 at 1:42pm, security reported an on-board robbery between Langa and Bontheuwel Station. A commuter was robbed of his belongings and shot in his right leg during the incident. The Railway Police and ambulance services responded and the injured commuter was transported to hospital."
Corben Mukandi, who was in the carriage, witnessed the robbery. He said immediately when the train left Bonteheuwel station five men jumped up from their seats. One moved to the back of the carriage, others guarded the doors. Two of the men brandished handguns.
"They ordered everyone in the carriage to take out money, cellphones and everything in their bags," said Mukandi. He surrendered his cellphone and his wallet. The robbers collected the loot in bags.
Mukandi said somehow three women managed to escape to the next carriage where they alerted the security guards. The guards were only armed with batons.
When another commuter tried to escape to the next carriage, he was shot in the foot. "He bled profusely but no one could assist him while the train was in motion," says Mukandi.
When the train arrived at Langa station and stopped, the robbers jumped off and fled the scene. The shot commuter dragged himself to the platform. Mukandi helped the injured man tie up his wound with cloth given to him by other commuters.
Mukandi says that throughout this the security guards stood aloof and did not help.
"We commuters deserve security because we are their customers. They cannot do business without us," said Mukandi.
Scott said security guards made a statement to railway police and the incident would be discussed this week.
Dodgy people are suing us. Please support us by contributing to our legal costs and helping us to publish news that matters.
© 2017 GroundUp.

This article is licensed under a Creative Commons Attribution-NoDerivatives 4.0 International License.
You may republish this article, so long as you credit the authors and GroundUp, and do not change the text. Please include a link back to the original article.