Day 10: Calls for help from Michael Komape's school unanswered for years
Former principal's testimony supports the family's claim against the state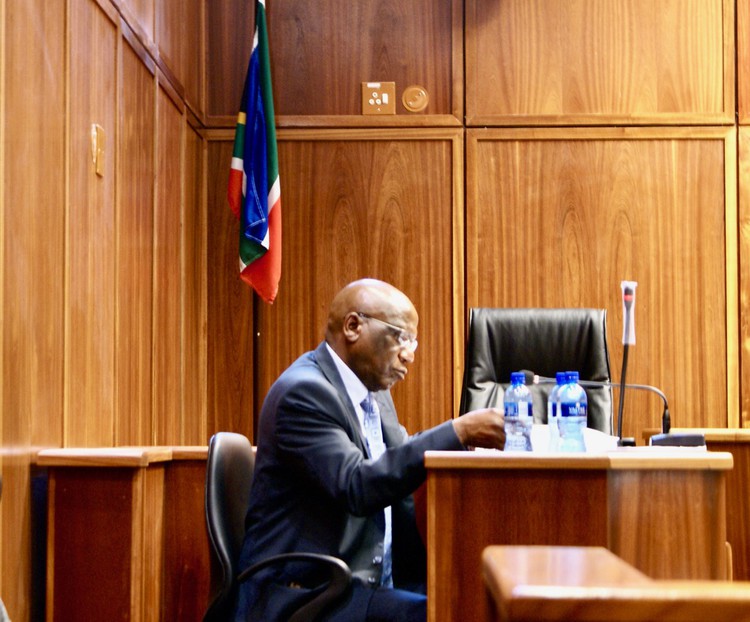 The former principal of Mahlodumelo School in Limpopo, Maphalane Malothane, testified in court on Monday that several appeals were made to the Limpopo Department of Education for funding for new toilets to replace the "sinking" toilets that caused the death of Michael Komape in 2014.
Every appeal for funds, starting in 2004 and continuing virtually every year until 2009, went unanswered. The school eventually decided to use its own funds to build new toilets, she told the Polokwane High Court.
Michael Komape drowned in a pit latrine at the school on 20 January 2014. His body was discovered hours later by his mother. His hand was protruding from a pool of human faeces.
The state had called on Malothane to buttress its case against a nearly R3 million damages claim from the family. But Malothane turned out to be a star witness for the family.
Under cross examination by Advocate Vincent Maleka for the family, Malothane was asked about her repeated requests for funding to replace toilets that were damaged and "sinking".
"What happened to your first application [for funds] to the Department in 2004?" Maleka asked.
"Nothing," replied Malothane.
"And the second application?"
"Nothing."
The same happened virtually every year until 2009.
"Is this how the Department dealt with you?" asked Maleka. "By ignoring you?"
"Yes," replied Malothane.
It was only after Michael's death that the department took steps to build new toilets.
Argument over funding
Last week, the state had called the Limpopo Department of Education's financial administrator, Freddie Mabidi. He disputed earlier testimony from budget analyst Daniel McLaren that the department had enough funds to attend to the toilets in the province. In virtually every year since 2012, the department had been forced to return funds to the provincial treasury because they went unspent.
Mabidi explained this by saying that infrastructure projects had been frozen when the department was placed under administration by Treasury in 2011 for financial misconduct. This resulted in unspent funds being returned to Treasury.
On Monday, Maleka questioned Mabidi about this, and pointed to departmental documents which suggested the opposite: rather than there being a freeze on infrastructure projects, funding didn't seem to be a problem.
The Auditor General's report on the Limpopo Department of Education in 2017 noted that being placed under administration had not had the desired effect, but required the establishment of an intervention team to fix the problems in the department.
Mabidi also disputed a 2012 internal report from Dr Anis Karodia, head of an intervention task team sent to Limpopo to fix the department. Karodia wrote that most senior managers "treat their positions as mere jobs and do not work with the resilience that high profile jobs at this level calls for, or for that matter do not walk the extra mile."
Mabidi said these were the words of "an angry person."
Maleka continued to read from the damning report, which describes the Limpopo Department of Education as suffering from woeful and inadequate planning, financial mismanagement, poor service delivery and inefficient operational control.
The trial continues on Tuesday.
Dodgy people are suing us. Please support us by contributing to our legal costs and helping us to publish news that matters.
© 2017 GroundUp.

This article is licensed under a Creative Commons Attribution-NoDerivatives 4.0 International License.
You may republish this article, so long as you credit the authors and GroundUp, and do not change the text. Please include a link back to the original article.