Man in Gugs flat: "Living here is not life"
|
Mary-Anne Gontsana
News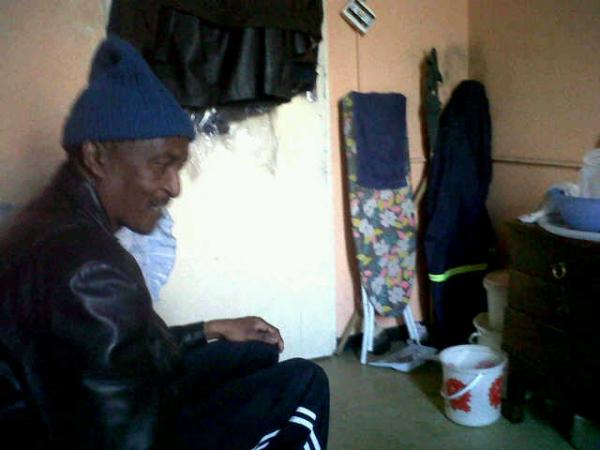 Kholekile Tisana is partially blind and has lived in a block of flats called Somafu in Gugulethu for the past year. He says living there is the same as living in a shack.
There has been no legal electricity since he has lived there. "I get electricity from a house opposite my block of flats. During winter, when the raindrops touch the wires, the electricity immediately trips. I then have to go to the house and ask the woman who lives there to put up the electrical switch on the mains. Even now I don't have electricity but the woman is at work and only comes back tonight at about 7pm," explained Tisana.
Apart from electricity, Tisana says the rain causes dampness and a foul smell in his flat, a smell that occurs when the drain has blocked.
There are large puddles on the way to his flat and you have to skip over mud. "I have a drawer full of plastic bags. When I have to go outside, I wear these bags around my feet in case I step into a puddle," Tisana said.
Because of his poor eyesight, Tisana says he feels his way around the flat. He knows that there are eight steps to climb when going to or leaving his flat. He is unemployed and lives alone. He survives on a social grant.
"Living here is not life. It becomes ten times worse during winter, but you just have to make do," said Tisana.
Dodgy people are suing us. Please support us by contributing to our legal costs and helping us to publish news that matters.
© 2016 GroundUp.
This article is licensed under a
Creative Commons Attribution-NoDerivatives 4.0 International License
.