Police allegedly beat man from Congo to death
IPID refers case to Director of Public Prosecutions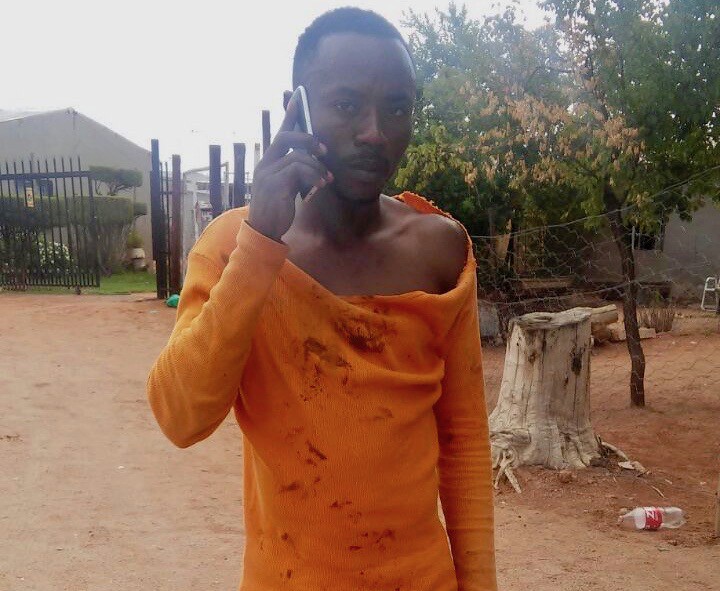 The Congolese Diaspora of Western Cape (CDWC) expressed shock at the death of fellow countryman, Fikiri Kamasi. The organisation alleges he was beaten to death by members of the South African Police Service (SAPS) in January at a police station in Upington.
Kamasi was arrested by police around 10:30pm on 6 January, when returning home from a party, ten minutes' walk away.
Alain Hubert Museremu, who witnessed the incident, said: "Myself and one of my friends were arrested first while we were at the party. Later, Kamasi was also brought to the station. Kamasi was very furious, because police were beating him. Police said he was not cooperating with their orders."
"One of the police members grabbed Kamasi by the neck and hit his head against the wall several times. I could not stand it, so I tried to stop the policeman from treating my fellow countryman like a dog," he said.
Museremu said police later took Kamasi to Dr Harry Surtie Hospital. He died there, at the age of 28.
Documents shows Kamasi was legally in the country. He had a South African passport and identity document.
According to the unabridged death certificate issued by the Department of Home Affairs on 11 January 2017, the cause of death is marked as "unnatural". A notice of death issued at a Kimberley health facility states his death was due to a head injury.
"To my understanding police are there to protect us. I am really shocked at how SAPS treat foreign nationals. If my brother did not comply, did it mean beating him to death?" said Calbert Kalalizi, Kamasi's brother (who uses his mother's surname).
Kamasi is survived by his wife and two children aged four and two. He and his wife had been running a hair salon in Upington for three years.
Kalalizi complained to the Independent Police Investigation Directorate (IPID).
A Captain Tawana of the Northern Cape SAPS media centre told GroundUp: "This matter is being investigated by the IPID." He did not provide his first name or comment further. 
Moses Dlamini, National Spokesperson for IPID, said: "I can confirm that the IPID has investigated the death as a result of police action of Mr Kamasi (in terms of our records Fakuri Amisi). The investigation has been concluded and the docket has been referred to the Director of Public Prosecutions (DPP) for a decision on prosecution."
"Police brutality and misconduct is still common and unresolved in South Africa," said Papy Sukami president of the CDWC.
Dodgy people are suing us. Please support us by contributing to our legal costs and helping us to publish news that matters.
© 2017 GroundUp.

This article is licensed under a Creative Commons Attribution-NoDerivatives 4.0 International License.
You may republish this article, so long as you credit the authors and GroundUp, and do not change the text. Please include a link back to the original article.