Makhanda without a post office since July
People from the town and surrounding areas are having to travel to Port Alfred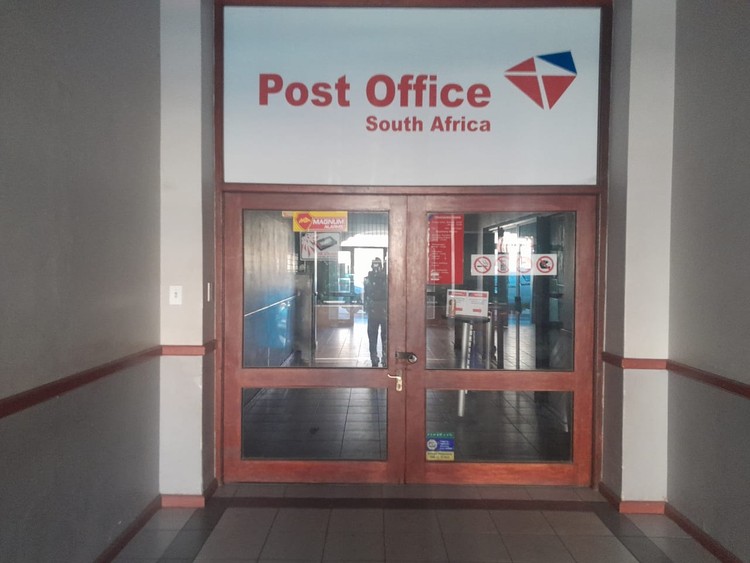 Since July Makhanda has been without any post office.
The nearest functioning post office is 60km away in Port Alfred.
This has badly affected some social grant beneficiaries, Postbank clients and people wanting to send or receive parcels, not only in Makhanda but also surrounding towns.
The South African Post Office (SAPO) in Makhanda has been closed since 25 July. People are having to travel to the nearest working post office, about 60km away in Port Alfred, to collect their social grants. Alternately they have to withdraw their grant money from retailers or ATMs. This incurs higher bank charges.
The closure has also affected surrounding farms and towns, such as Peddie and Riebeek East, which relied on Makhanda's post office.
The electricity to the Hill Street post office was cut off due to lack of payment.
"They are in darkness, with no hope of when the electricity will be restored," said Mandla Twana, who was expecting to receive a parcel on Monday.
"They are not working, just sitting at the doorway. So I have no idea when I will get my parcel."
When GroundUp visited on Thursday, we found the staff sunning themselves at the entrance. One employee tried to prevent us from taking photos of the building.
Although postal box and street deliveries continue, parcels have been redirected to Port Alfred.
Makhanda's only other post office, in Joza (corner Ncame and Nompondo streets), has been closed for over a year, after repeated robberies and cable theft.
Earlier this week a Postbank glitch prevented pensioners from accessing their social grants from ATMs and retailers. Nozizwe Makalima, 71, from Glenmore village in Peddie, wanted to access his grant money. He said he will have to borrow money from his grandson to get to Port Alfred, where he could collect his money directly from a post office.
He is worried there will be long queues when he gets to Port Alfred. "But I will try my luck as I don't have food at home," he said.
Nosange April, 73, said she got her August pension two weeks late because she had to get to Port Alfred.
"I missed payment [debit order] dates for my policies and accounts. I have since changed to collect my pension from the bank," said April.
Currently, the post office is under business rescue with Anoosh Rooplal and Juanito Damons appointed to supervise the process.
Rooplal said, "SAPO is financially distressed and unable to honour many of its financial obligations as and when they fall due … Please tell the Makhanda (Grahamstown) residents that the branch network is the cornerstone to this business and to many South Africans, and we are dealing with the branch network as a priority, notwithstanding the financial and operational constraints that beset them."
"We are hoping to have some resolution on this matter in due course," said Rooplal.
© 2023 GroundUp. This article is licensed under a Creative Commons Attribution-NoDerivatives 4.0 International License.
You may republish this article, so long as you credit the authors and GroundUp, and do not change the text. Please include a link back to the original article.
We put an invisible pixel in the article so that we can count traffic to republishers. All analytics tools are solely on our servers. We do not give our logs to any third party. Logs are deleted after two weeks. We do not use any IP address identifying information except to count regional traffic. We are solely interested in counting hits, not tracking users. If you republish, please do not delete the invisible pixel.