Land alone is not enough
If municipalities fail to supply services, communities cannot properly use their land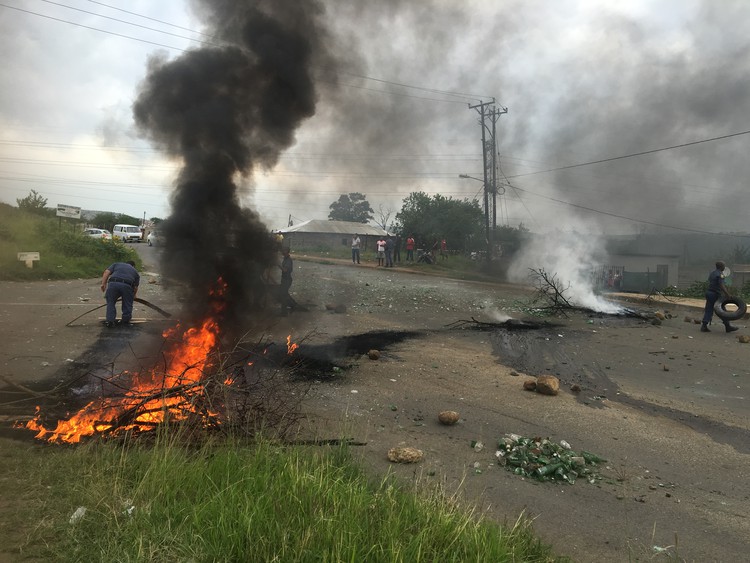 The land and property debate is deeply tied to dignity, a sense of place and security. Land lies at the heart of poverty and inequality. But land alone will not address these issues.
Land ownership has an impact on access to basic services such as housing, water, sanitation, electricity, health and safety. Having land does not necessarily mean all these needs will be met; many people living own land, but are unable to live on it or use it.
In the Zondi area, Soweto, a group of people bought property between 2009 and 2014 through the City of Johannesburg Land Regularisation Programme. But when they tried to build on the land, they found their stands had not been connected to any services. Without water and sanitation they are unable to live on the land they own. They have instead been forced to rent accommodation further away from their workplaces and their children's schools.
On top of this, the City has started charging them rates and taxes despite them not being connected to basic services and not occupying the land. Worse still, their unpaid accounts appear to have been handed over to debt collectors. This may affect their future credit worthiness.
They have tried many times to negotiate with the City through their lawyers at the Centre for Applied Legal Studies (CALS). But the City is adamant that it wants to buy the stands back to use for a community project. The owners don't want to lose the land. They want to use it and leave it to their children and future generations.
In October 2018, the courts agreed with the owners: the City was ordered to reverse the billing of rates and taxes and to start installing services within 60 days. But the City of Johannesburg has so far failed to comply with the court order. The Zondi community will now have to start contempt of court proceedings.
Households without water
Another example comes from five villages in the Sekhukhune district of Limpopo. About 5,000 households around Elandskraal have not had proper access to water since 2009. Before that they had a working water supply. But when the old water plant infrastructure broke down, it was never replaced by the municipality. Children and the elderly, who make up the majority of the community, are forced to walk long distances to collect water from rivers and springs, which they have to share with animals.
The communities have done what they can to hold the municipality accountable, reaching a settlement that ensures water is trucked into the villages every week and occasionally supplied through the pipes. But despite being back and forth to court, reaching agreement after agreement, they still have no certainty for a long-term solution.
They may have the land, but they haven't been able to access the basic services to which they are entitled for the last nine years.
Having access to land, owning land, is only the first step. Without basic services tenure remains insecure and people will not have the necessary resources to make the land useful and productive. This goes to the heart of government's obligations and constitutional mandate.