Khayelitsha's homeless children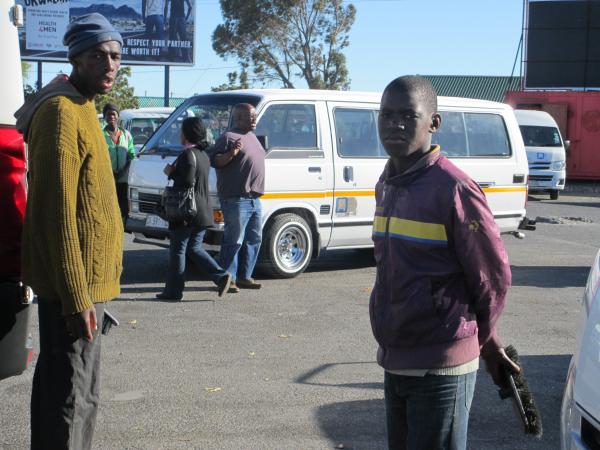 Baphumelele Children's Home is a home for children who are orphaned, abandoned, abused or neglected. It is located in Khayelitsha's Site B, Z section.
This home generally offers a temporary place of refuge for few a days or weeks. However, some children have been living at Baphumelele for years.
The home accommodates 106 children up to 18 years old. Children live in eleven separate houses called cluster homes.
The Baphumelele care team includes women and men from the community who have been trained as child and youth care workers, volunteers and social workers.
There are at least five orphanages and children's homes in Khayelitsha, yet the number of homeless children is still large. At Site C taxi rank, there are more than 20 homeless children. They clean taxis and work in car washes. You can often find them sitting together sniffing glue. Most of them are boys of about 10 to 18 years old and they are not at school.
Mfundo is 16 years old. He left school three years ago. He struggled to explain himself coherently because he was busy sniffing glue. Mfundo said the glue helps to keep him warm and that he doesn't think about other problems or worry about food because he feels nothing after he has done sniffing. While I was talking to Mfundo, a care worker from one of the organisations that works with the homeless approached the homeless children in the area. His job is to take the children to a soup kitchen and educate them about their rights. The organisation also finds them a place to stay and tries to get them back to school.
Dodgy people are suing us. Please support us by contributing to our legal costs and helping us to publish news that matters.
© 2016 GroundUp.
This article is licensed under a
Creative Commons Attribution-NoDerivatives 4.0 International License
.