Khayelitsha residents want to know exactly when they will get the police station they were promised
Land for the Makhaza police station was identified already in 2004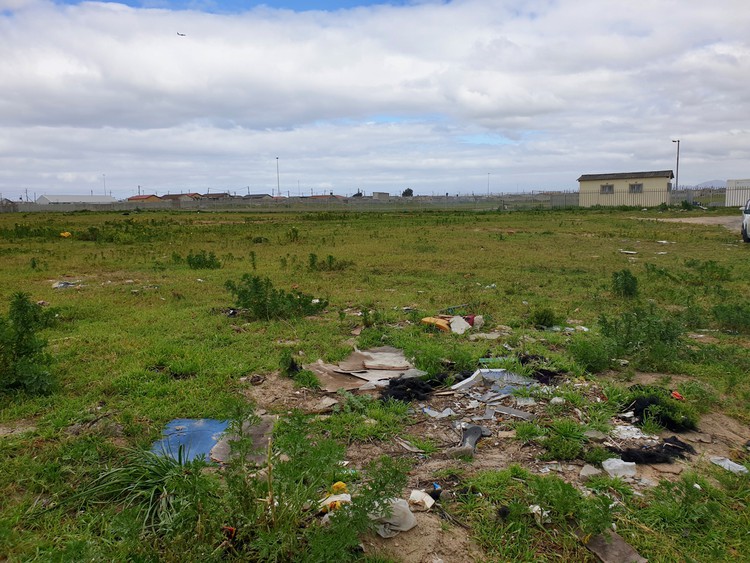 Khayelitsha residents are demanding to know when exactly a police station promised for 2022 will be built.
SAPS is however still unable to give a timeframe for the Makhaza station but says plans are at an advanced stage.
Land was identified in 2004, and in 2018 the police minister promised the station by 2022.
---
Khayelitsha residents have raised their concerns over the long wait for an additional police station. But the South African Police Service (SAPS) says it cannot provide a timeframe for when the station will be built or when it will be fully operational.
Delivering his budget speech in Parliament in May 2018, Minister of Police Bheki Cele said Makhaza would get a station by 2022.
Residents gathered on Thursday in a tent set up on the site where the station is to be built, as part of a Policing Informal Settlements Workshop hosted and organised by the Social Justice Coalition (SJC).

Sibusiso Nkomo, of the SJC, said the workshop was to discuss police visibility and resources, the Makhaza police station, and policing in informal settlements.
A resident who identified herself as Mam' Dywili from Empolweni informal settlement told the group how on two occasions she had been let down by police from Harare police station, the nearest station for Makhaza.
"I phoned 112 and was told that the police would be dispatched, but I was told that I should wait for the police van on an open road because the van would not be able to go inside Empolweni," said Mam' Dywili.
"I waited on that open road in the dark, alone, freezing. The van never came. I had to go back home to the same place which caused me to phone the police."
A resident from Island informal settlement, Loyiso Sukazi, said that when residents report thefts, killings or gender based violence, the police drag their feet or say they can't come to the area because there are no roads.
"But those same police will come when it's time to do drug and alcohol raids. It's like these roads just magically appear. Our lives are not being prioritised," said Sukazi.
Noluthando Mashwabane, also from Empolweni, said, "[Police vehicles] refuse to come into our areas because of crime. These days you can't even have DSTV installed, because the tsotsis will come and steal [the dish]."
Nosiphelele Msesiwe, of the SJC, said these testimonials spoke to the court case of the SJC and others vs the Minister of Police and others. "The court case highlights the fact that the allocation of police human resources in the Western Cape discriminates against black and poor people on the basis of race and poverty."
"One of the recommendations of the Khayelitsha Commission of Inquiry was that a police station be established in Makhaza, but there is still nothing. … This site for the police station was identified back in 2004," said Msesiwe.
"You cannot even walk to Harare [police station] because you run the risk of being mugged while on your way there. It is unacceptable. We need to know what is happening with the police station," said Msesiwe.
Police spokesperson Andre Traut said, "The Makhaza police station is in an advanced planning phase. However, no time frames can be provided at this stage. Once the building has been completed, a staff complement will be determined."
© 2021 GroundUp. This article is licensed under a Creative Commons Attribution-NoDerivatives 4.0 International License.
You may republish this article, so long as you credit the authors and GroundUp, and do not change the text. Please include a link back to the original article.
We put an invisible pixel in the article so that we can count traffic to republishers. All analytics tools are solely on our servers. We do not give our logs to any third party. Logs are deleted after two weeks. We do not use any IP address identifying information except to count regional traffic. We are solely interested in counting hits, not tracking users. If you republish, please do not delete the invisible pixel.