Island battles to get City to clean toilets
Residents fear drinking water will mix with faeces and make them sick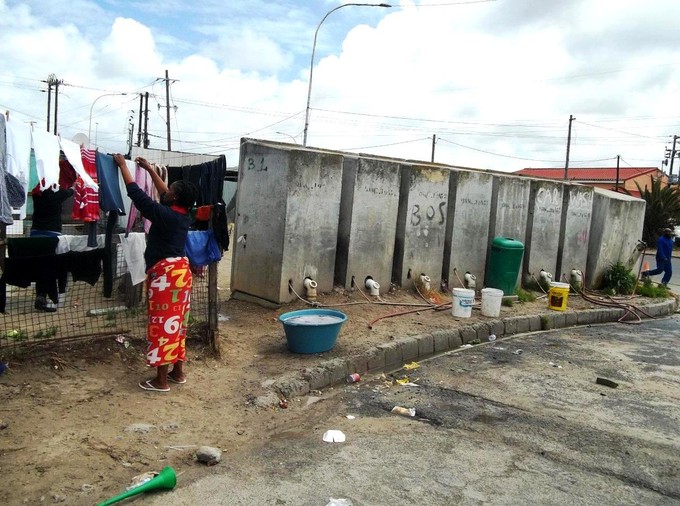 Residents of Island informal settlement in Khayelitsha say the City of Cape Town has long neglected to clean their toilets. The toilets don't flush and they are overflowing with urine and excrement.
"City of Cape Town janitors no longer come and clean the toilets, which they last cleaned almost a year ago," claims Nomarashiya Siyangaphi, 56, who stays close to the stinking loos. "I endure breathing a powerful smell of old shit from these neglected toilets day after day."
She is currently mourning the recent death of her husband. Cultural practice means she cannot leave her shack to escape the smell.
Siyangaphi said the residents risk drinking contaminated water when the human waste spills out into nearby communal taps.
"Pieces of shit get stuck on the bottoms of the buckets when we place them on the ground under the tap to get water," said Siyangaphi. "We fear that we our water will get mixed with shit and make us sick."
Thembeka Tshuma, 34, who used to work as a janitor in the informal settlement, said: "We tell janitors' supervisors about the dirty toilets, but they do nothing to fix and clean them."
"We smell shit when we eat in our shacks and when we do our laundry outside."
The toilets that are working properly become targets for thugs, says resident Pam Mapoma.
"Because the toilets are not locked, thugs use them as their hideouts where they smoke dagga and waylay their unsuspecting victims … Thugs can easily rape our kids here in these unlocked toilets."
Residents suggest the City employ them to repair and clean the damaged toilets.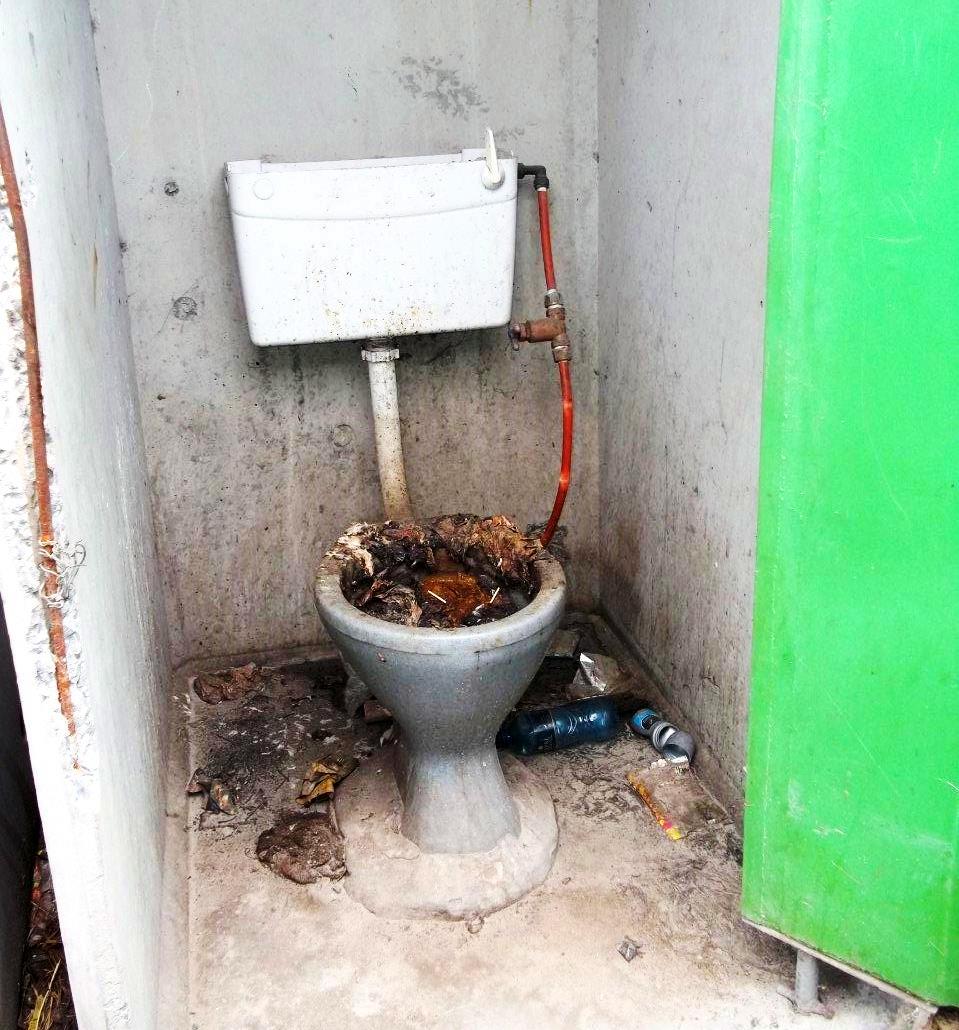 Mayoral Committee Member for Utility Services Alderman Ernest Sonnenberg responded: "Toilets block due to inappropriate items being disposed of into the system such as food, rags, bottles and so on."
"Residents are encouraged to report all defects via the available channels e.g. local councillor's office, SMS, telephone line and email. All reported complaints are referred to the relevant depots for action."
"The City is currently following the appointment process and will be approaching community leadership structures for endorsement of candidates. As soon as this process concludes, the service will resume," said Sonnenberg.
He said depot workers were currently on site attending to the complaints.
City officials did visit the toilets today. They told GroundUp that the toilets were not blocked, but that people defecated on the toilet seats and did not flush. They also said they would not fix the toilets today because they had no locks and will quickly become dirty again
Dodgy people are suing us. Please support us by contributing to our legal costs and helping us to publish news that matters.
© 2016 GroundUp.

This article is licensed under a Creative Commons Attribution-NoDerivatives 4.0 International License.
You may republish this article, so long as you credit the authors and GroundUp, and do not change the text. Please include a link back to the original article.