Immigrants at work: IT repair shop in Gardens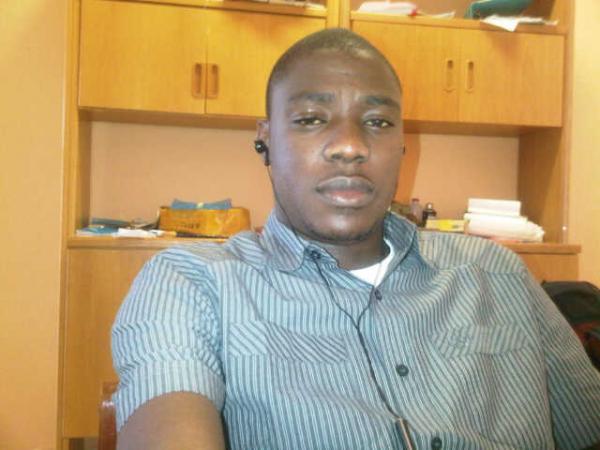 Admire Siya is just 25-years old and from Zimbabwe. He has set up an IT shop in his home in Gardens.
Siya describes his business as "a home office venture". He specialises in repair and replacement parts for computers, laptops, tablets, and smartphones. Some people dream of working from home, and imagine waking up late and working at their own pace. For Siya this is not the case. He says, "Working from home is okay, but not entirely good, although it is cost effective."
The birth of Siya's company, Timeplex, came about from meeting a man who was in the same industry as he was. They formed a company together, and this is how Siya got a platform to start his own company. Information technology is clearly in his blood, as he describes. He uses the internet to market and sell his goods, and orders all his supplies online. He also has a website, for his virtual shop. He relies on local websites and trading websites as well.
Although he uses the internet to connect with clients, Siya says that it is quite difficult because it takes time for local people to really trust a foreigner. He says that running a business and getting business deals ahead of and against local players is challenging. He also says that it is difficult to get help from banks for help with business loans." To overcome these challenges, Siya says he is patient and provides good quality service to his clients. This is how he generates good publicity and trust.
Siya explained his typical work day, "It starts by responding to all buyer emails, packaging stuff that's going to be couriered out, and updating all advertisements. Then it is fixing clients' stuff and responding to any call-outs I get."
"Timeplex was formed in 2010 at a very small scale, but really started operating in early 2011. The business is going in a good direction, and now has a big client base. Very soon I will be opening a branch in Johannesburg. In no time, Timeplex Systems is going to become one of the biggest IT brands in South Africa," Siya said.
Dodgy people are suing us. Please support us by contributing to our legal costs and helping us to publish news that matters.
© 2016 GroundUp.
This article is licensed under a
Creative Commons Attribution-NoDerivatives 4.0 International License
.