Illegal occupations affect us all, says Mayco member
Over 300 land occupations in the Cape Town metro since January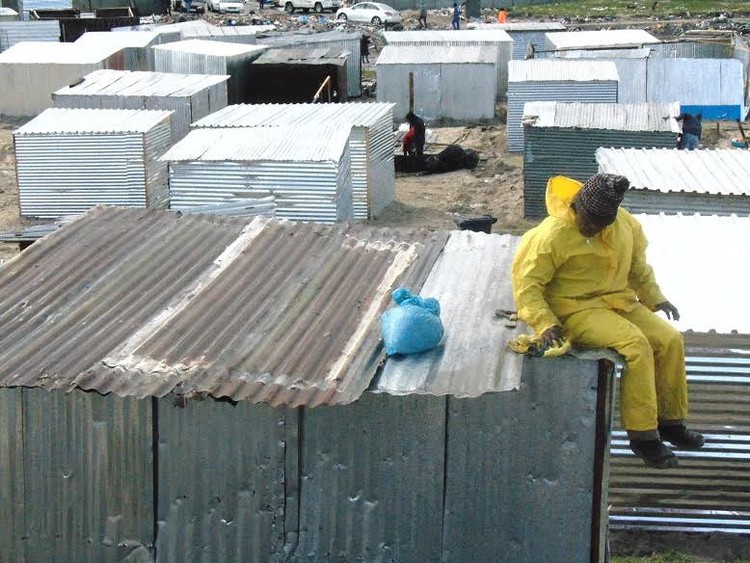 There have been more than 300 land invasions in the metro since January this year.
July saw an unprecedented spike in land invasions, the majority of which were seemingly politically driven, orchestrated invasions as well as 'shack farming' criminal syndicates driving the large-scale, organised illegal occupation of land.
Since July, there have been 113 protests, 87 arrests for public violence, 46 staff injuries on duty and the City has obtained 28 new court orders preventing illegal occupation. Court cases aside (although the negative impacts on City operations are pronounced) in the Driftsands conservation area in Mfuleni, hundreds of people have now settled on unsuitable land without services. The illegal structures follow the course of the river, which is now being used for ablutions. The recent rain has washed some structures away already. In fact, most of the flood-affected areas across the metro are newly-invaded settlements. Hundreds of housing beneficiaries have already lost their opportunity for a home due to land for housing projects being invaded. Rail services to large parts of the metro are under threat as the railway lines have been illegally occupied. Large infrastructure projects, for instance the R162 million water pipeline for Enkanini in Khayelitsha, are now in jeopardy.
Illegal electricity connections, done mostly by criminal syndicates that sell electricity in newly-invaded areas where services cannot be provided, are flourishing to the great detriment of adjacent communities that have to endure constant outages because of the illegal connections. The unplanned settlements stretch the City's human and financial resources to the limit.
Despite the complex challenges of human settlements delivery, from community conflicts to an inadequate legislative framework and the negative impact of land invasions on projects, the City spends most of the funds it gets from national government for human settlements. It is clear South Africa must move away from the over-reliance on brick and mortar housing, look to the upgrade of informal settlements and get the private sector more involved because we will never as a local municipality on our own be able to solve the challenges of urbanisation and the rapid human settlements delivery that is required. This is also why we have a Human Settlements Strategy which we have developed over the last two years and which is out for public participation. In this context, we cannot allow invasions to scupper any chance we have of a better future for all in Cape Town.
Following immense public interest, the Mayor recently communicated on land invasions via a public service announcement in three languages in all community newspapers in the metro, representing all residents. Residents were thanked for working with the City to prevent land invasions on public property earmarked for services, housing, schools, transport, health and community facilities.
So, to the residents describing themselves as mainly "white, middle-class, well off residents living in suburbia" that objected to the letter, Mayor Plato was addressing all residents. The devastating social consequences of land invasions affect all residents, of all income brackets and backgrounds.
This article is in response to: Plato accused of recruiting whites to help against "land invaders".