Homeless people face an uphill battle to get disability grants
"They seldom have an ID and cannot provide proof of residence"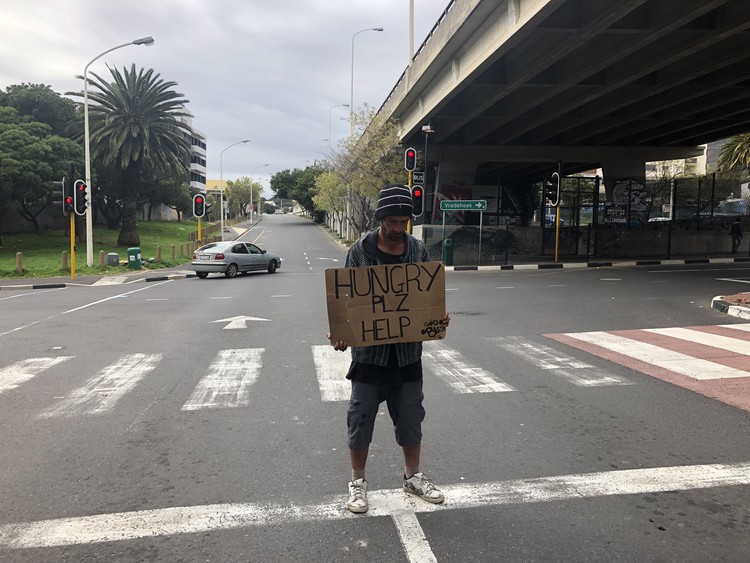 More than one million people in South Africa receive a disability grant from the South African Social Security Agency (SASSA). But if you're homeless it can be particularly challenging to get this support.
Proof of residence and a valid South African ID book are required when applying for a disability grant. A person must also be between 18 and 59 years of age, must submit a medical assessment report not older than three months, not be cared for in a state institution, and must not be a recipient of another social grant.
The fixed monthly amount of a disability grant is currently R1,690.
"It is extremely difficult for people living on the streets to obtain a disability grant because they seldom have an ID and cannot provide proof of residence," said Pat Eddy, manager of Cape Town's Central City Improvement District (CCID). "This entire process could take many months, which inevitably results in the person having to wait far longer than should be necessary to access the much needed disability grant," said Eddy.
CCID assists people without an ID by contacting their family and the Department of Home Affairs to find out if the person has ever had an ID. They also contact the last school the person attended to check the school's records for a date of birth. If this fails, the CCID fieldworker gets a sworn affidavit from a family member or community leader who can verify the person's information. Sometimes, the CCID reaches out to other shelters and NGOs who can agree that their physical address is used. They also assist in taking applicants to have their medical examination.
Shivani Wahab of SASSA said alternative identification can only be used for applicants that have never had an ID book or card. If the applicant had an ID but has lost it, they would have to apply for a temporary ID at the Department of Home Affairs.
Warren Ronald Evans is partially blind and homeless. He begs for money at traffic lights in Gardens. His ID was stolen and he hasn't applied for another one since.
"If there is no way the government can actually let me be part of the working system then I don't need the ID. I am quite happy with what I am doing now," said Evans. He said sometimes he meets people who want to help but the problem is he doesn't have a fixed address. "I don't have time for SASSA. Besides, if I do go then they will say we need this, we need that," he said.
"When you have a shelter address, they help you get a grant very quickly. I can never get one because I don't have a proof of address," said Gavin Johnson, 53. "I'm very angry because they don't feel the pain we're going through. I was working from the age of 17."
Johnson used to get a disability grant for TB when he had a home address. Now, he can't bend his arm from arthritis. He said his medical practitioner deemed him unfit for heavy labour, but that the SASSA doctor said otherwise.
Jane Maritz, 55, had a much easier experience getting a disability grant. She paid R50 for her assessment at Groote Schuur Hospital and received a permanent grant in three months. She said she used her niece's address as a proof of residence.
Getting a medical examination can also be a lengthy process. According to Ian Veary, a social worker at The Hope Exchange — formally The Carpenter's Shop — making an appointment for an examination can take four to five months because of their triage system.
"The systems they put in place are to prevent fraud and corruption and that is good," said Veary. "My sense is that there are so many people wanting to get grants. Every time you go to SASSA it can take half a day. I've sat for seven hours at SASSA only to be given three forms and have to come back another day. I've been turned away before because they've got too many people."
Mayoral Committee Member for Social Services Alderman JP Smith said the City has a partnership with the Western Cape Government, the Department of Home Affairs and SASSA to assist homeless people who want help getting identity documents, social grant applications, medical services and referrals to shelters.
Dodgy people are suing us. Please support us by contributing to our legal costs and helping us to publish news that matters.