Harare flood victims say state has abandoned them
Houses, toilets and school have have collapsed and residents fear homelessness and disease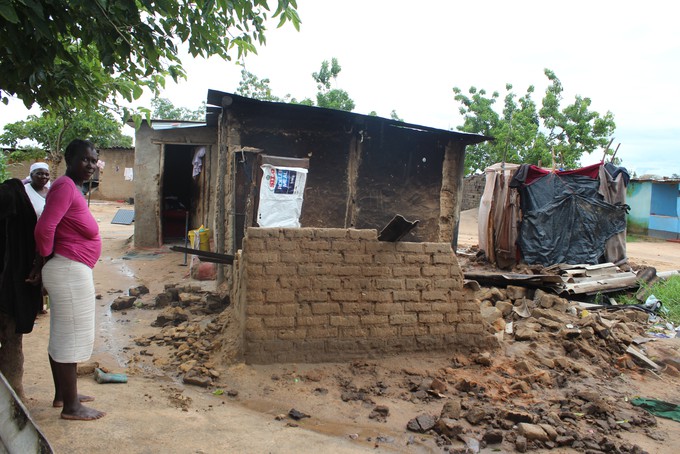 Harare has been hit by devastating floods for the past three weeks. The informal settlement of Hopley Farm, where many of the people pushed out of the centre of Harare by President Robert Mugabe's Operation Murambatsvina in 2005 live, is badly affected.
Kudakwashe Chingoro says his entire monthly food stock is ruined. "Soil seeped into flour and rice buckets. I threw out our entire food."
The bedroom of his four children collapsed. "I thank God no one was inside. We could be counting bodies."
Chingoro is repairing the house so that he does not have to spend more nights sharing a room with his children.
He fears new health dangers from the ruined septic tank system. "Toilets are full of water and overflowing, putting residents at risk of cholera and typhoid. Most toilets are crumbling down. No one has come to help."
Margaret Majuru's household items, including beds, clothes and blankets, were all damaged when her house collapsed on the afternoon of 16 January. She is raising her four grandchildren (her children are dead) aged 5, 12, 14 and 17. Her toilet is broken and she says this is her biggest worry. "It will breed disease or fall completely and bury my grandchildren when they use it." She and her family cover the toilet with plastic to get some privacy.
Margaret has a sick daughter whose situation has worsened since the rains started and is battling to breathe in the cramped house. 
"It has been raining non-stop for three weeks now," says Esther Phiri, 85. The room that her five grandchildren used to sleep in has been destroyed and everyone is sleeping in her bedroom. 
Esther's older granddaughter said that there's a positive side to the rain. "Though dirty, the rain eases the water problems and thirst that we experience all year round."
They have not received any help from any state organisations. "If it continues to rain, we might lose grandma's bedroom, the only room remaining. We will be homeless."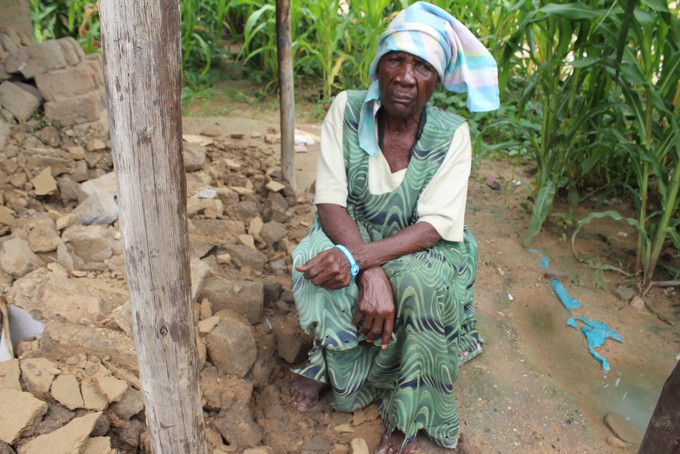 Baba Leon and his wife spent Christmas in Masvingo, 200km from Harare. They left their children in Harare. "The rains brought down our house three days ago, in our absence. Luckily the children were at school. Wardrobe, kitchen, beds – all is finished."
Leon says the boreholes and toilets are "full of water".
Max Taruvinga has a wife and two children aged three and six. One of the walls of the room they were renting collapsed. He has had to move in with some of his male friends while his wife and children are staying with their aunt.
"Our main fear is cramming into other people's houses that are also on the brink of collapsing."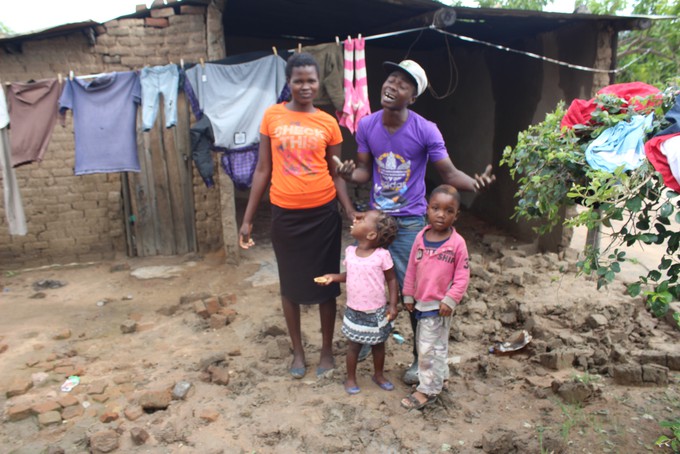 Mai Mercy, 34-year-old mother of four children, lost her home in the heavy rains on 17 January. She is currently unemployed. Her husband abandoned the family when the house collapsed. He has gone "to live with another younger woman in a safer part of the city," said Mercy. "My worst nightmare is: the friend's house where we are taking refuge is showing huge cracks."
Amos Dapi is a school teacher who owns Dapi College in Hopley, with 172 students from grades 1 to 7. The school lost its only two classrooms and teaching is taking place in a shed owned by a church.
Dapi's own house has partially collapsed too, so that he, his wife and 18-year-old daughter have to sleep in the same room.
A representative of the Harare City Town Clerk, Bothwell Petro, said the City was unaware that rains had damaged people's dwellings in Hopley Farm. "Our social services department will investigate soon."
However, a spokesperson for the City Health Department terminated the call with this reporter, after demanding "Who told you we ignore people affected by floods?"
© 2017 GroundUp.

This article is licensed under a Creative Commons Attribution-NoDerivatives 4.0 International License.
You may republish this article, so long as you credit the authors and GroundUp, and do not change the text. Please include a link back to the original article.