Two years later, Eastern Cape school still has broken roof
Neglected King William's Town school also lacks teachers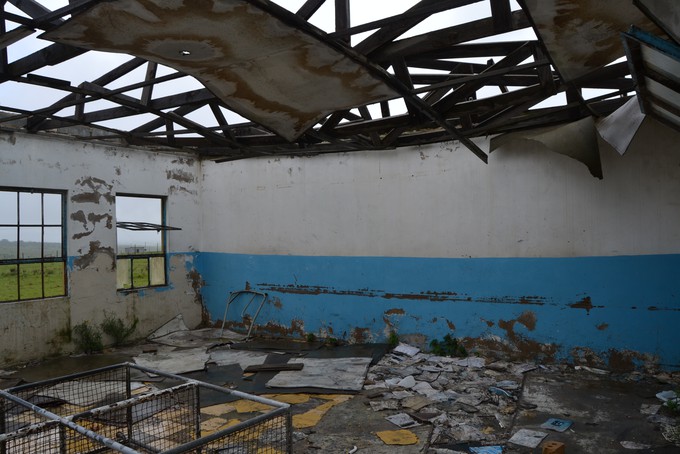 Learners and teachers at Imiqhayi Senior Secondary School in Mount Coke outside King William's Town have been waiting for two and a half years for the Eastern Cape Department of Education to fix their school after the zinc roof blew off.
The school has broken ceilings and floors, and one standpipe tap for more than 200 learners. Some of the boys' toilets are broken.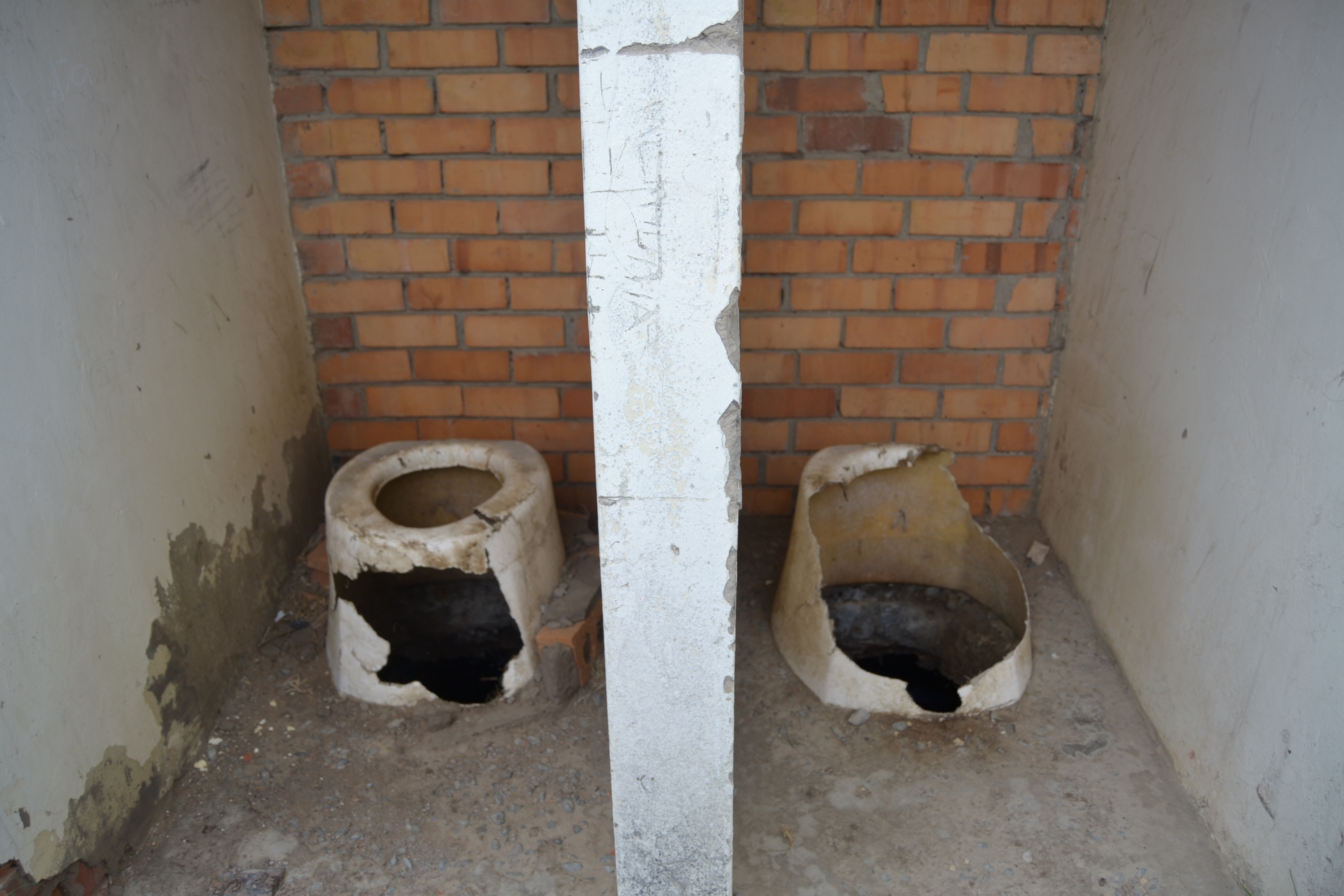 Some of the boys said if they wanted to relieve themselves they went to the houses close to the school to ask if they could use the toilets.
Teachers told GroundUp that in June 2014 strong winds had blown the zinc roof off part of the school. Provincial education department officials had come to assess the damage several times but nothing had been done.
The school had been forced to ask for donations from parents and businesses to buy paint and for volunteers to do the painting.
Last year learners protested twice about conditions at the school.
Imiqhayi Senior Secondary School, which was built in 1949 by parents from six nearby villages, has 205 learners but the number is dropping yearly, according to teachers.
Big-boy Panza, a volunteer caretaker at the school, said his parents had been among those who had helped build the school. They had put up walls with mud blocks before the department of education started to help.
"This is a very old school. I know how our parents struggled to build this school from the ground," said Panza.
He said the department had failed to maintain the buildings.
Grade 9 and 10 learners are using what used to be a hall but has been divided into two classrooms.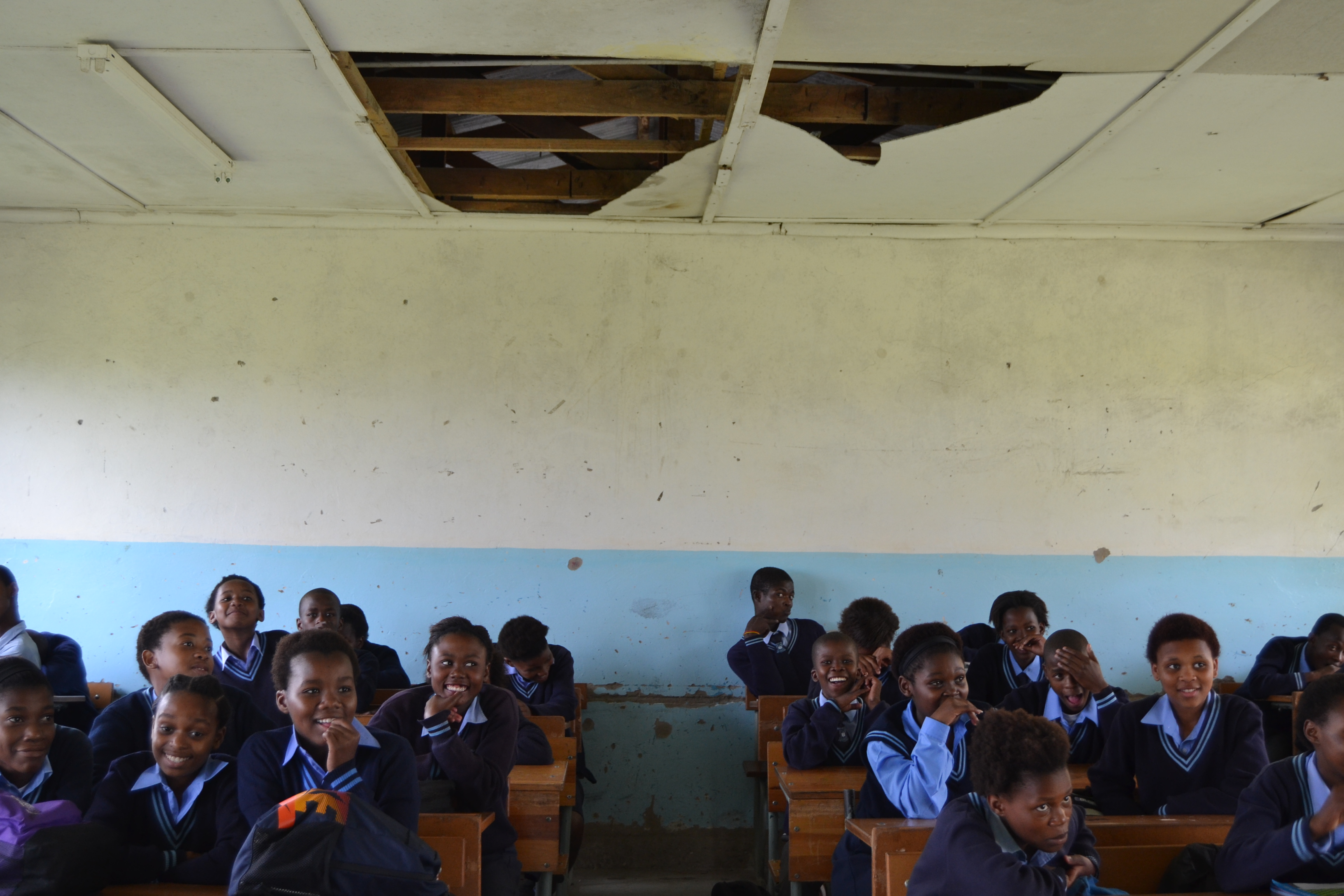 The school started the year with a shortage of teachers.
Grade 11 learner Bandile Moni said he had hoped to do Physical Science but there was no teacher and the school had dropped the subject.
He showed GroundUp what used to be a science lab but is now a storage room where old desks are kept.
"To me it seems the department does not care much about the education of students living in rural areas. They keep feeding us empty promises. We do deserve a better education, but not all our parents can take us to schools in town," he said.
Some learners said they would take Agriculture instead of Physical Science.
Another grade 11 learner, Maphelo Nicklass, said there had been no Maths Literacy teaching because there was no teacher. He said there was a rumour that the school was going to drop Maths Literacy as well.
Repeated attempts to get comment from provincial education department spokesperson Loyiso Pulumani, starting last Tuesday, have been unsuccessful.
Dodgy people are suing us. Please support us by contributing to our legal costs and helping us to publish news that matters.
© 2017 GroundUp.

This article is licensed under a Creative Commons Attribution-NoDerivatives 4.0 International License.
You may republish this article, so long as you credit the authors and GroundUp, and do not change the text. Please include a link back to the original article.