Gupta-owned company demands R10 million for defamation
Re-Action Consulting's claims about Optimum were widely known and probably true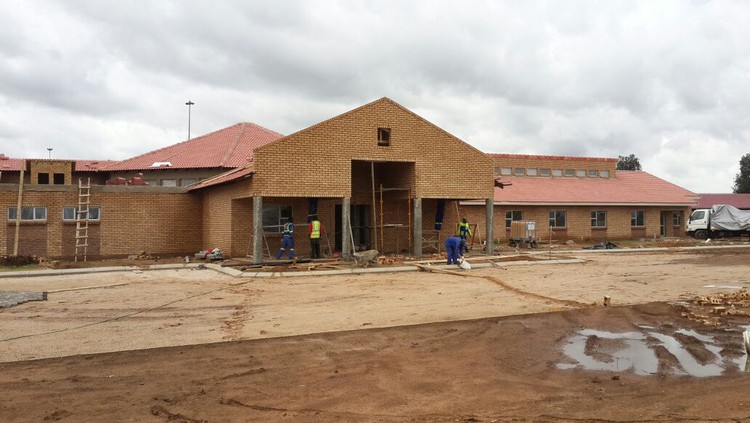 The Gupta-owned company Optimum Coal Mine has issued a summons for R10 million against a small company. Optimum alleges Re-Action Consulting, which builds public health clinics, has published false and defamatory statements in court papers.
The Daily Maverick, AmaBhungane, News24, TimesLive, and even GroundUp, have between them published numerous widely circulated highly damaging claims about the Gupta family, their companies, agents and representatives, including Optimum. So did the Public Protector in the report State of Capture. Yet, as far as we are aware no litigation is active against these institutions for defamation by the Guptas or their companies (we've confirmed this with Daily Maverick and AmaBhungane).
Re-Action is litigating to get Optimum wound up for being unable to pay its debts. This came after Optimum failed to pay approximately R4 million to Re-Action for the building of a clinic in Mpumalanga Province as part of Optimum's social and labour commitments under the Mining Charter.
Optimum's response has been to sue Re-Action for statements in the latter's founding affidavit that merely repeat allegations that have already appeared in the media and are well-known to the public. Optimum's summons to Re-Action is dated 11 May, well after these allegations had appeared in the media or Public Protector's report, and over a month before GroundUp reported that Re-Action is litigating against Optimum. Yet Re-Action's founding affidavit, albeit a document that is in theory available to members of the public if they go and get it from the High Court in Johannesburg, has almost certainly been read by no more than a handful of people involved in the court case.
The amount Optimum is demanding is also out of kilter with South African defamation cases: R1 million in special and R9 million for general damages. An advocate who specialises in defamation explained to GroundUp that to win special damages, the plaintiff must provide proof that the statements caused measurable suffering, such as contracts lost. General damages are subjective and difficult to quantify, such as a loss to reputation or "pain and suffering". Courts are conservative when it comes to awarding general damages. The advocate said that he is unaware of any cases where more than R250,000 has been awarded.
Optimum did not respond to a request for comment.
Defamation cases are extremely hard for the plaintiff to win in South Africa. Since most or all of the claims (see below) are likely true and in the public interest (a standard defence against defamation claims), it is improbable that Optimum will convince a court to find in its favour.
The allegedly defamatory statements in Re-Action's court papers that Optimum is suing for include (quotes lightly edited for length and to correct typos):
The Gupta family has "faced much criticism for their involvement in business transactions which are the subject matter of scrutiny and investigation by the press, public and the relevant authorities" that are "to the detriment of the country".

"Optimum has been dogged by controversy since being purchased by the Gupta controlled Oakbay Resources and Energy Limited".

"As of 5 December 2016, Mr Johan Burger of FirstRand Bank Limited admitted that the accounts had been closed because of FirstRand Bank Limited's suspicions that Oakbay Resources and Energy Limited have been guilty of money laundering."

The "lack of a bank account will ensure [Optimum or Oakbay] will inevitably and invariably become financially distressed."

The founding affidavit references the Public Protector's State of Capture report's description of how Eskom colluded with the Gupta family to purchase Optimum at a reduced price, and how Tegeta funds are being laundered offshore instead of being paid to Optimum.

Gupta-owned "Tegeta Resources & Energy was interposed as an intermediary between Eskom and [Optimum] in order to artificially inflate the price of coal sold to Eskom."

The founding affidavit refers to allegations of Optimum's misappropriation of its R1.3 billion rehabilitation fund.

"The media is rife with articles related to the Respondent's precarious financial position …".

A liquidator should be placed in control of Optimum to prevent further misappropriation of money.
Dodgy people are suing us. Please support us by contributing to our legal costs and helping us to publish news that matters.
© 2017 GroundUp.

This article is licensed under a Creative Commons Attribution-NoDerivatives 4.0 International License.
You may republish this article, so long as you credit the authors and GroundUp, and do not change the text. Please include a link back to the original article.