Prison sit-in turns violent
Inmates at Pretoria correctional facility were protesting over parole backlogs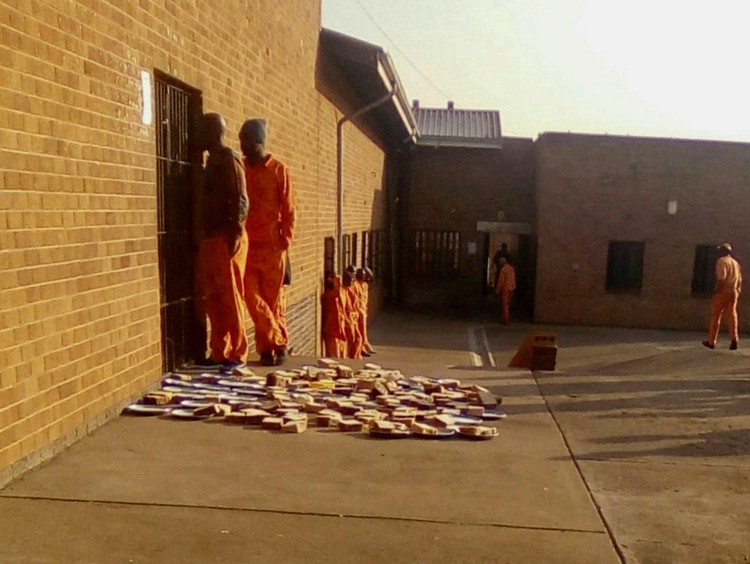 Violence broke out in Kgosi Mampuru II prison in Pretoria on Sunday after inmates sentenced to life imprisonment (lifers) staged a sit-in. Although eligible to be considered for parole they say they have been ignored.
An inmate at Barberton said lifers at his facility had started a hunger strike yesterday.
According to an inmate at Kgosi Mampuru II there were sit-ins at a number of prisons around the country.
Inmates sentenced to life imprisonment before 1 October 2004 are eligible to be considered for parole after serving 12 years and 4 months; inmates sentenced after that date have to serve at least 25 years before being considered for parole.
Last week, Minister of Justice and Correctional Services Michael Masutha admitted that there are huge backlogs in the processing of lifers for parole and that the situation was at least partly caused by the absence of reports that are needed before an inmate can be considered for parole.
The protests this week come on the back of similar protests by lifers and the submission of a number of memorandums over the past few months.
An inmate at Kgosi Mampuru II told GroundUp that inmates were injured during the protest on Sunday and that one inmate was taken to hospital. He said they wanted the minister to address them. He said both lifers and non-lifers at the prison had refused to go to a workshop on Monday.
GroundUp has also seen an internal communication from the Acting National Commissioner James Smalberger, dated 23 June, that states: "Reports have been received about offenders serving life sentences threatening to cause havoc in correctional centres by embarking in unlawful activities protesting about them not being considered for placement on parole."
The statement says the department is "acutely aware of the backlog" and that the reason for the backlog is the large reduction in minimum sentences meaning that many more inmates are eligible to be considered for parole.
It advises that "heads of centres are requested to address all affected lifers and explain the causes and remedies for the delays" and to "urge and warn offenders not to vent their grievances in such a manner that the order and security of correctional centres are threatened".
The Minister's spokesperson, Logan Maistry, confirmed the Sunday protest at Kgosi Mampuru II. He said the Department was not aware of any similar incidents currently taking place at any other correctional centres in the country.
"According to Kgosi Mampuru II MA officials, it is alleged that offenders were refusing to go into their cells. They were requested repeatedly to return to their cells, but refused to do so. The inmates then started attacking officials, and in the process one official and one inmate sustained slight injuries. In line with relevant legislation, minimum force was utilized to restore order and the centre is now back to normal," he said.
He said the Department is taking a number of steps to eradicate the backlogs, including task teams and filling vacancies for social workers and psychologists whose reports are needed for the parole process.
Letters
Dear Editor
How surprising that there are securities wearing black t-shirts who are called to beat our loved ones but there are no social workers?
What is the cause of these delays? It means we as families must stand up and demonstrate our views about the Department of Correctional Services and go to the roads and protest. This will not end up good and nice. We need our loved ones we love them unconditionally. Maybe the department is using them to get funds from the government?
We are sorry. We are also angry now.
© 2017 GroundUp.

This article is licensed under a Creative Commons Attribution-NoDerivatives 4.0 International License.
You may republish this article, so long as you credit the authors and GroundUp, and do not change the text. Please include a link back to the original article.