Government responds to report on solitary confinement
Prisoners are held according to the law, writes the Department of Correctional Services spokesperson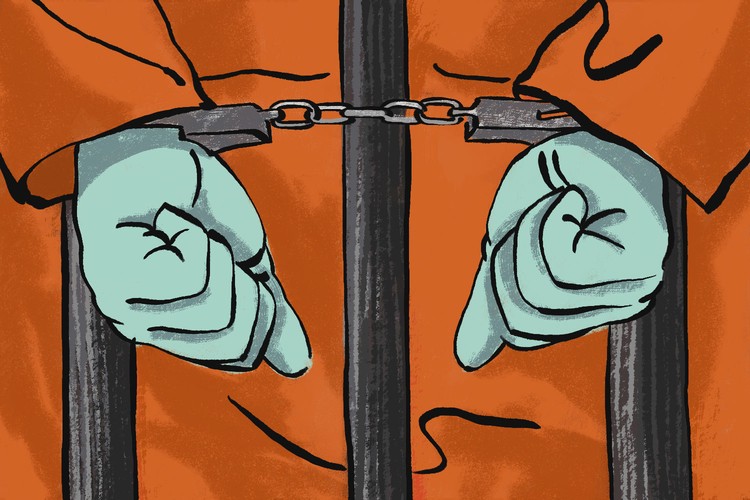 GroundUp published an article titled Prisoners are being held for years in solitary confinement on 6 September. The article dealt with a report by the Judicial Inspectorate for Correctional Services (JICS) on solitary confinement. Here is a response from the spokesperson of the Department of Correctional Services (DCS), Singabakho Nxumalo.
The DCS response to the JICS report on solitary confinement was shared with JICS. It is unfortunate that JICS opted not to reflect on this response when finalising its report.
It is important to start by reflecting on the legislative framework:
Correctional Services Act, 1998 (Act 111 of 1998):
Section 5 (1) provides that the Minister may, by notice in the Gazette, establish and review the establishment of correctional centres and remand detention facilities for detention and treatment of inmates.
Section 6 (b) despite the wording of the warrant relating to the place of detention, subject to the provisions of the Act, such warrant authorises the Commissioner to detain the person concerned to any prison.
Section 29 makes provision for security classification to be determined by the extent to which the inmate presents a security risk and so as to determine the prison or part of the prison in which he is to be detained.
The year 1996 was a turning point for the DCS when violence and escapes reached an all-time high in correctional facilities. Several inmates and correctional officials lost their lives in widespread unrest.
A delegation consisting of senior officials from DCS and Parliament led by Mr. Frikkie Venter (parliamentary officer) visited several closed maximum security facilities in the United states for benchmarking purposes. The findings of this visit led to the establishment of closed maximum facilities in South Africa.
The first intake of C-Max (located within Kgoši Mampuru II Management Area in Pretoria, Gauteng) offenders started on 15 September 1997 and on 30 May 2002 Ebongweni Super Maximum (located within Kokstad Management Area, KwaZulu-Natal) started operating.
Ebongweni and C-Max correctional facilities are the only facilities of their kind in the DCS that provide for single cell accommodation for the purpose of incarceration. These facilities accommodate high risk offenders who due to the nature of their crimes pose a serious security risk to society.
Ebongweni is a Closed Maximum Correctional Centre that accommodates adult male inmates admitted for behavioural modification. The centre has a capacity to accommodate 1,536 inmates. All are single cells. Offenders housed at the centre are those identified as high security risk (posing a threat to themselves, other inmates, officials and the community) from all over South Africa.
All inmates admitted at Ebongweni are considered and approved by the delegated authority. (Documents indicating reasons for transfer to Ebongweni are available in inmates files.)
The maximum classified inmates are sentenced for these reasons:
Murder with aggravating circumstances.
Declared dangerous by court.
Acts of terrorism.
Serious sexual offences involving life threatening levels of violence (gang rape and sexual offences against children).
Armed robbery involving life threatening levels of violence.
A member of a well resourced criminal gang that uses extreme level of violence.
Defeating the ends of justice by killing law enforcement agents, witnesses and their families.
Any offender whom the Commissioner deems suitable for transfer to the facility.
There is a structured programme in terms of how inmates are housed, and this does indicate that the facility is not about "solitary confinement".
Inmates are admitted for a three-year behaviour modification programme, categorised in three phases:
Phase One: 6 months (720 single cells, 72 showers, and 72 exercise areas)
Phase Two: 24 months (720 single cells, 72 showers and 72 exercise areas)
Phase Three: 6 months( 96 single cells).
Security considerations inform the daily programme of the facility and it differs between phases 1, 2, and 3 including serving of meals, and provision of group programmes. Depending on security assessment, it is possible for an offender to be retained at a specific phase beyond the prescribed period. Critically, offenders who have served their prescribed time are transferred back to their centres of origin, except in extenuating high security circumstances.
There were reports from JICS received in 2019 and 2021 and DCS looked into the matters raised and acted.
In terms of the period of incarceration: DCS conducted an audit and all offenders that were identified to have exceeded the prescribed three-year period were transferred out of the centre. Currently the offender population at Ebongweni is within the prescribed period.
When it comes to the criteria for admission, all offenders at Ebongweni meet the required criteria and reasons for transfer are captured in their files.
In addition to the above, offenders are afforded meaningful human interaction which includes:
serving of meals;
provision of exercise;
access to development programmes (library and study material);
provision/access to health services;
access to legal consultations;
access to social work, psychology and spiritual care services;
access to Independent Correctional Centre Visitors (ICCV);
access to Case Management Committees and the Parole Board
participation in restorative justice programmes; and
access to television
On 30 November 2021, the Standard Operating Procedures (SOP) also known as Policy Procedures were reviewed in order to address the gaps that had been identified. The process involved consultation with stakeholders and inputs were obtained from JICS on June 2022.
A responsive approach of ensuring that reports from oversight institutions (JICS and the SA Human Rights Commission) are discussed on a quarterly basis has been adopted. The office of the National Commissioner ensures that these meetings take place on a quarterly basis and issues raised in the reports are addressed. The infrastructure-related matters are being addressed continuously as facilities have to be maintained whenever there are breakages.
© 2023 GroundUp. This article is licensed under a Creative Commons Attribution-NoDerivatives 4.0 International License.
You may republish this article, so long as you credit the authors and GroundUp, and do not change the text. Please include a link back to the original article.
We put an invisible pixel in the article so that we can count traffic to republishers. All analytics tools are solely on our servers. We do not give our logs to any third party. Logs are deleted after two weeks. We do not use any IP address identifying information except to count regional traffic. We are solely interested in counting hits, not tracking users. If you republish, please do not delete the invisible pixel.