G4S booted from control of Mangaung prison after Thabo Bester escape
Prison department says that the director of Mangaung prison has lost control of the facility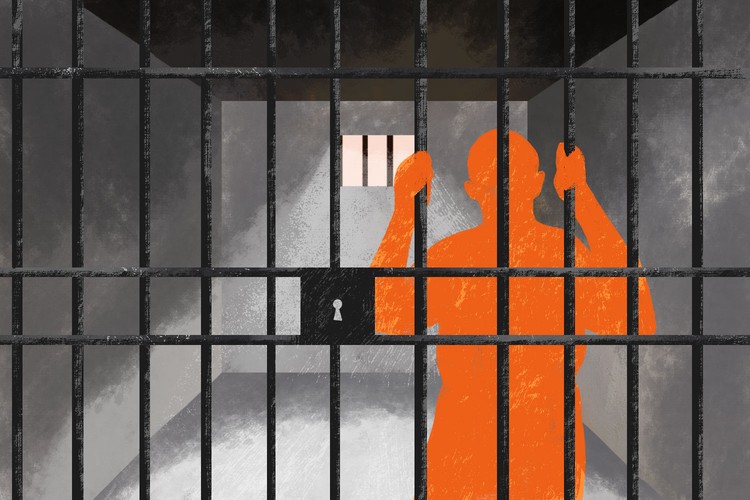 A temporary manager has been appointed to take over control of the Mangaung Correctional Centre operated by multinational security company G4S.
An investigation by the Department of Correctional Services (DCS) found that G4S's director has lost control of the facility.
DCS says that Thabo Bester was assisted to escape from the prison in May 2022, but G4S maintains that Bester died in his cell.
Also in this article:

Who owns G4S and what do they have to say? (Not much)
What happens when a vehicle enters the prison?
How many recent escapes have there been in South African prisons?
National Commissioner of Correctional Services Makgothi Thobakgale announced on Thursday that a temporary manager has been appointed to take control of Mangaung Correctional Centre (MCC) from G4S. This follows the escape of rapist and murderer Thabo Bester in May 2022.
"This is a necessary remedy following this embarrassing incident which has undermined the authority of the state," Thobakgale said during a press conference at the prison in Mangaung. The temporary manager is Patrick Ali Mashabathakga.
Mangaung Correctional Centre is a maximum security prison and the second-largest private prison in the world, according to G4S. It is operated and partly owned by multinational security company G4S through a South African subsidiary. MCC was opened in 2001 and was awarded a 25-year contract to operate the facility as part of a consortium.
Thobakgale said that a DCS investigation report found that the director of the prison "has lost effective control of the facility". Johan Theron is the managing director and Derrick de Klerk is the acting prison director.
The investigation concluded that Bester's escape was "well-calculated and organised", said Thobakgale.
"Findings of the investigation report clearly reveal that Thabo Bester was assisted to escape from lawful custody on 3 May 2022. Yet the contractor maintains that he died in his cell. This is contrary to overwhelming scientific evidence available," said Thobakgale.
GroundUp has previously reported that the DNA of the body found in the cell does not match that of the woman claiming to be Bester's biological mother. The post-mortem report also found the person was dead before the fire broke out.
The DCS investigation found that a private vehicle entered the facility on the day of the escape without a gate pass. It is believed that the vehicle was carrying the dead body that was later found burnt beyond recognition in Bester's cell. Surveillance cameras were also tampered with.
"This talks to a facility that has compromised its security systems beyond any reasonable doubt," Thobakgale said.
Three DCS officials have been suspended: the director of contract management at the DCS head office, the DCS controller at Mangaung Correctional Centre, as well as the deputy DCS controller.
"We have set up a track and tracing team that is working very hard to look for Thabo Bester and we continue to appeal to those who have information or leads to come forward," Thobakgale said. "We remain confident that we shall arrest the fugitive and bring him to justice."
This is not the first time that G4S has had control of the facility taken away. In 2013, DCS placed MCC under administration after the prison encountered weeks of unrest during which a guard was taken hostage by prisoners who were protesting abusive treatment by officials.
In August 2014, G4S's control of MCC was restored, with DCS "satisfied that the issues that led to our takeover of the Mangaung Correctional Centre have been resolved".
Since control was restored to G4S, further news reports and a documentary have highlighted a criminal culture among prison management and officials, in particular regarding the abusive treatment of inmates.
While DCS recently said it will not extend the contract with G4S beyond 2026, this is not news. G4S has in a 2019 statement indicated that it will exit the management of the prison.
Who owns G4S and what do they have to say?
G4S Global, based in London, owns a large part of G4S Correction Services (Bloemfontein), which manages MCC, among a number of other G4S subsidiaries in South Africa. In 2021, G4S Global was bought by Allied Universal, a US-based security services company.
Private equity firm Warburg Pincus and La Caisse de dépôt et placement du Québec (CDPQ) bought Allied Universal in 2019. CDPQ manages the pension funds of the public employees in Québec, Canada.
In 2017, New York City's public pension funds exited its investment in G4S, as it sought to divest from companies that run private prisons. However, the City's pension fund was subsequently invested in Warburg Pincus. In September 2022, the pension fund had over $600-million worth of capital committed to funds run by Warburg Pincus, according to its financial reports.
In 2019, the Norwegian central bank instructed the country's public pension funds to divest from G4S, citing the "unacceptable risk that the company contributes to or is responsible for serious systematic human rights violations".
Warburg Pincus did not have any comment for GroundUp's inquiries. CDPQ did not respond to GroundUp's questions. G4S Global referred our inquiries, which related to its relationship with G4S in South Africa, to G4S South Africa.
Further questions have been sent to G4S following Thursday's announcement.
Details emerging about the night of the escape
According to a source who worked at the prison at the time of Bester's escape, the cell where Bester was kept was on the second floor of the prison. Next to this cell, there is a door that leads down to the exit. "It seems that he would have been able to escape through those doors," the source told us. These doors can only be opened by the control room, the source explained.
The source said when anyone enters or exits the prison facility in a vehicle, they will pass through the sally port. This will also be reported to the control room so that they can open the doors to let the vehicle enter and exit the premises after it has been inspected. According to the source, there are cameras that inspect the inside, outside and bottom of the vehicle, to see if there are any threats.
"The minute you go into Central Control Room (CCR) and the sally port, there are mirrors and cameras placed everywhere. So when a vehicle enters the sally port, it will have to go over those mirrors and cameras placed there. The car will have to stand there until CCR has done an inspection," the source told us.
Once a full inspection of the vehicle is completed, the vehicle's information — like its registration number and number plate, and when the vehicle enters and exits — is recorded in a book at the sally port.
Escapes
According to a report by DCS to Parliament on 13 October 2022:
• The number of escapes in South African prisons decreased from 117 in the 2020/21 financial year to 22 in the 2021/22 financial year, the lowest recorded in 27 years.
• As at 31 March 2022, the inmate population was made up of 96,079 sentenced offenders, 47,020 remand detainees, 123 state patients and 1 mental health care user.
© 2023 GroundUp. This article is licensed under a Creative Commons Attribution-NoDerivatives 4.0 International License.
You may republish this article, so long as you credit the authors and GroundUp, and do not change the text. Please include a link back to the original article.
We put an invisible pixel in the article so that we can count traffic to republishers. All analytics tools are solely on our servers. We do not give our logs to any third party. Logs are deleted after two weeks. We do not use any IP address identifying information except to count regional traffic. We are solely interested in counting hits, not tracking users. If you republish, please do not delete the invisible pixel.