Fort Hare students burn campus equipment building
Management at a loss as to why it happened after agreeing to student demands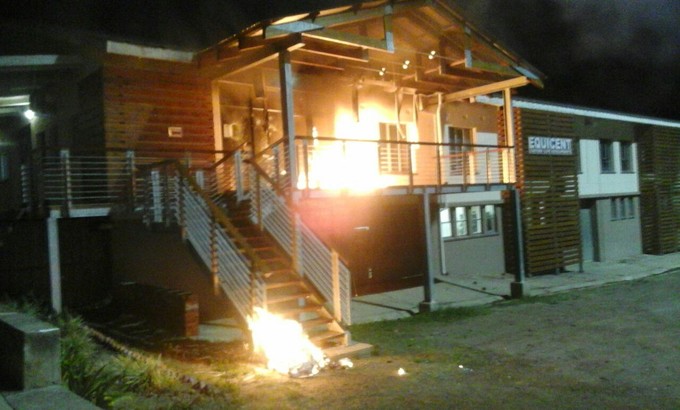 Students at Fort Hare's Alice campus set a building alight last night, containing much of the university's equipment. This followed a mass meeting in which students did not agree with some of the resolutions presented by the university's management.
Students have been on a stayaway since 13 September, demanding that the university change its security company. They claimed they have been robbed of their laptops and cellphones, and had been attacked on campus. This was despite there being security guards at the university.
A student who asked not to be named told GroundUp that about 50 students left the mass meeting. They were chanting and preceded to burn tyres at the front of the main gate. This caused the security booth at the entrance gate to burn.
The students then headed over to the Equicent Building that stores much of the university's equipment and other goods. They set it alight.
Students wanted compensation for their laptops that have been stolen. In the mass meeting, the students were told that UFH management has ordered 48 laptops for these students. And another security company will start next month.
The management ordered students to return to classes today. However, some students said they were not happy with the management's plan to remove the security company on 1 October. They said they would only return to classes when the university has removed this company.
Lizo Phithi, the university's stakeholder relations manager, said the entire Equicent Building was set alight by students and all the equipment in it burnt to ashes. He said management does not know why the building was burnt because they held a meeting with the SRC and everything was resolved.
He said everything was expected to go back to normal today. All outstanding tests and assessments were to be written next week on Tuesday.
"It's just a few students who had agendas that were highly regrettable. Classes cannot resume at this point. The management has told all lecturers to stay away from lecture rooms as we have to be cautious of the safety of our staff and students," he said.
He said the a case of arson had been opened today with the Alice police. He said it is now a criminal matter.
Alice SAPS Captain Siyasanga Nonsthinga said that "no arrests have been made as the investigation is still in process".
We have been unable to get comment from the Students' Representative Council as its members have been in a meeting the whole day.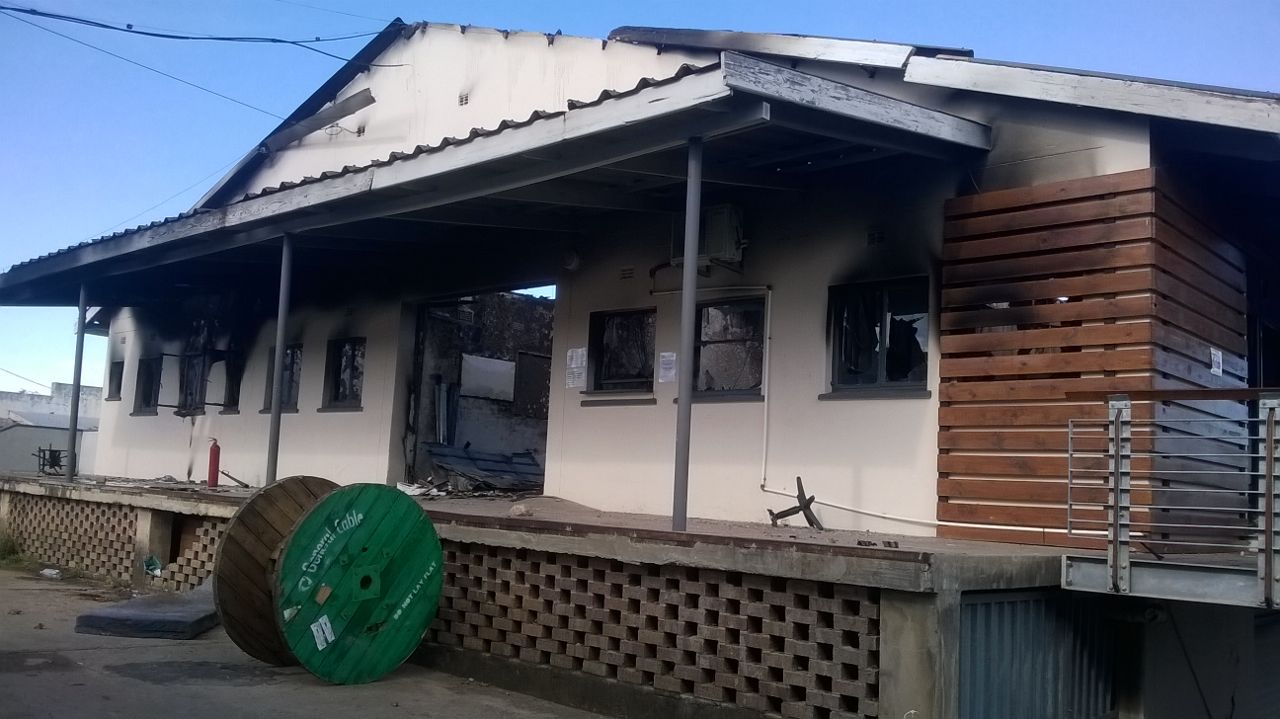 © 2016 GroundUp.

This article is licensed under a Creative Commons Attribution-NoDerivatives 4.0 International License.
You may republish this article, so long as you credit the authors and GroundUp, and do not change the text. Please include a link back to the original article.