Petition launched after damning report on Eastern Cape schools
"This looks like a place for cows, but we are humans studying under these conditions"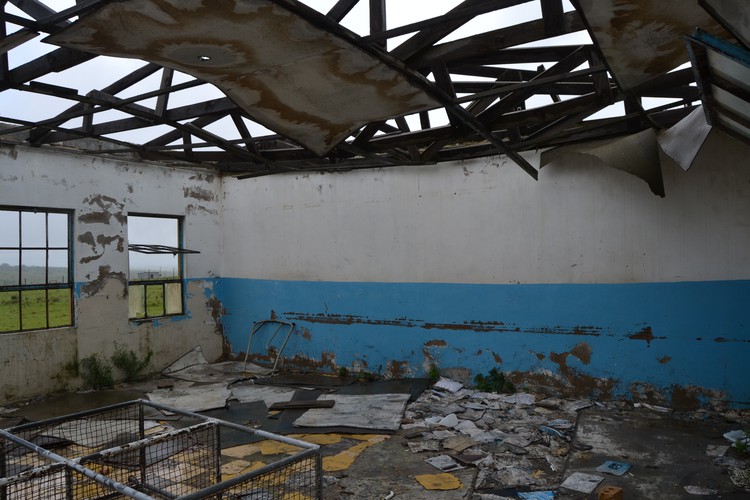 There are schools in the Eastern Cape that still have no access to water, electricity or sanitation. Sometimes classes are held outside because classrooms are not adequately maintained by the department. There are places where children get mugged on their way to school because there is no school transport.
These were some of the findings revealed in the Equal Education (EE) 2015/2016 annual report released this week. EE deputy head Amanda Rinquest said the organisation is now asking the public to sign a petition to put pressure on the department to fix its schools.
Rinquest said EE had visited 60 schools in the Eastern Cape and found 17 of them in clear violation of the Minimum Norms and Standards for School Infrastructure. Some of them were schools built with mud and zinc sheets.
The Department of Basic Education has already missed the first deadline of 29 November 2016 for upholding the Minimum Norms and Standards.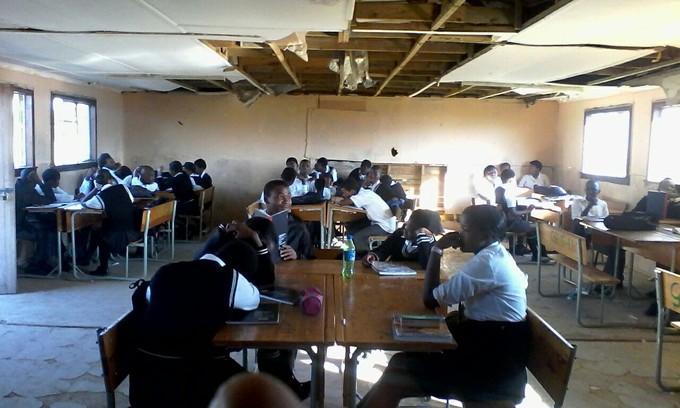 On 27 April, Equal Education marched to the department offices in Zwelitsha, King William's Town, with a list of demands. One demand was for the Head of the Eastern Cape Department of Education Themba Kojana to visit at least some of the schools EE had visited.
"When we had a meeting in May this year, he agreed to visit the schools, but since then, he's been quiet. We have sent a number of emails with no response," said Rinquest.
EE is demanding that renovations be prioritised at Mjaliswa Junior Secondary School, Tolikana Primary School, Lower Ntlaza Primary School in Libode and Mjanyelwa Junior Secondary School in Mbizana.
EE also wants there to be a blacklist of Implementing Agents that are lagging behind with school construction and for the department to penalise them.
Spokesperson for the Eastern Cape Department of Education Malibongwe Mtima said the department has a plan for all the schools mentioned by Equal Education. He said most of the schools were built by parents and the department is busy fixing them, however they are working according to a budget.
"Almost every week we are handing over new schools in the Eastern Cape. Some are built from scratch, others are renovated, but we cannot build them all at once due to the budget," he said.
He said that in this financial year the department is planning to build 30 schools.
In the EE report, Eastern Cape learners from various schools share their experiences.
Silindokuhle January from Dimbaza Central Classrooms said, "I am ashamed to call that place my school. Students are tired of studying in dusty and wet classrooms. But, what can I say? I don't have a choice. It is my school. My school does not have textbooks, so teachers have to make photocopies every day. Sometimes, in this environment we are studying in, the loose papers get lost. This looks like a place for cows, but we are humans studying under these conditions."
Ziphozothando Mgweje of Forbes Grant Senior Secondary in King William's Town said her science classroom burned down and it had still not been fixed after two years.
Ziyanda Gaxa of Qonce High School, who is an active member of EE, said, "The fact that the resources that we have are in conditions like this doesn't stop them [the learners]. They know that their futures are in their hands. They keep coming to school, hoping that one day everything will be very much better and just like the former Model C Schools."
Dodgy people are suing us. Please support us by contributing to our legal costs and helping us to publish news that matters.
© 2017 GroundUp.

This article is licensed under a Creative Commons Attribution-NoDerivatives 4.0 International License.
You may republish this article, so long as you credit the authors and GroundUp, and do not change the text. Please include a link back to the original article.