Fire rips through Joe Slovo settlement, destroying 50 houses
IDs, textbooks, school uniforms destroyed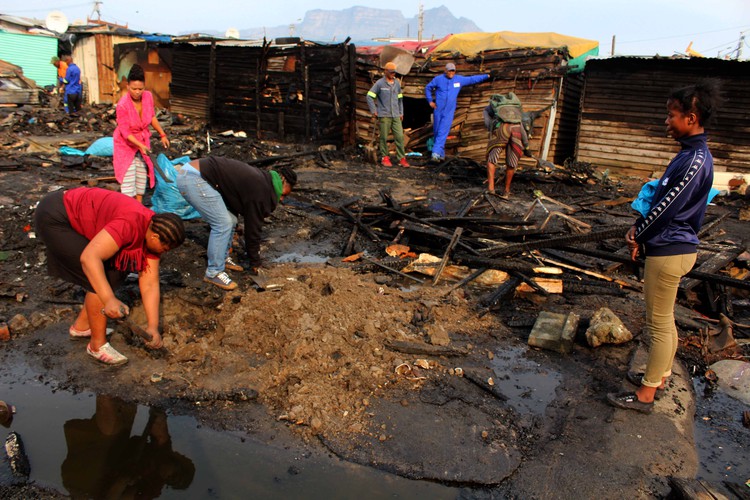 A fire broke out Tuesday evening at Joe Slovo informal settlement in Langa at about 7:30pm, destroying 50 homes.
Spokesperson for Fire and Rescue Services Jermaine Carelse said the fire had been extinguished at 9:40pm after ten fire trucks, a rescue vehicle and 40 staff members had been sent to the area.
There were no deaths.
Charlotte Powell, City of Cape Town's Disaster Management spokesperson, said 165 people had been affected.
Mxoliseni Simbosini, a single father of two, whose house burnt down during the disaster, said that people were reconstructing their houses from material that wasn't destroyed in the blaze as Disaster Management hadn't yet delivered building materials to the community on Wednesday morning.
"We don't have a choice, we have to rebuild," he told GroundUp.
He said the area had no electricity as the electric cables had burnt. He lost important personal property such as his ID and bank cards.
"I don't know how I am going to feed my kids without money," he said.
His daughters, aged 7 and 11 years, didn't go to school because their textbooks and school uniforms were destroyed in the fire.
Simbosini said he was alerted to the blaze last night when he went outside to throw away dirty dish water. At this point the fire was still three houses away from his. "I took my children, some of my property and we ran out of the house."
The cause of the fire is unknown.