Families evicted by tribal authority want to go back to their land
Residents of Bhungeni were moved to make way for shopping mall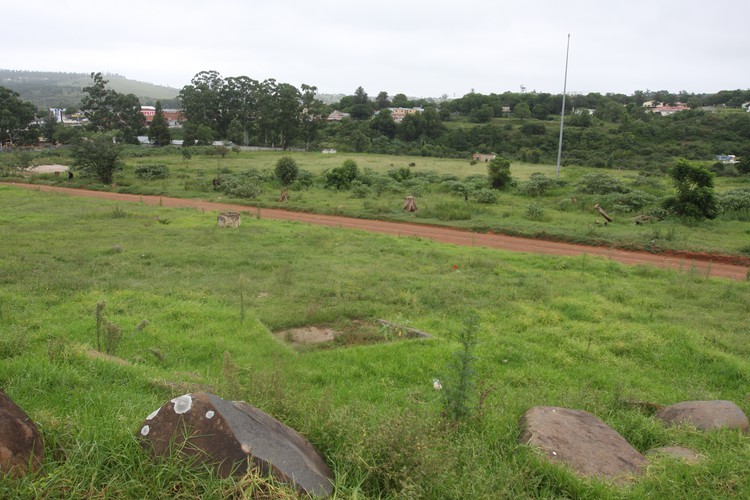 The residents of Bhungeni informal settlement near Butterworth in the Eastern Cape were evicted from their homes by the Fingo Tribal Authority in 2011 to make way for a shopping mall. Six years later, the mall has not been built, and the residents want to go back to their old site.
The 300 residents of Eugene informal settlement get anxious when winter approaches. The cold weather makes their lives unbearable. In March 2011, these families were removed from the informal settlement of Bhungeni, part of the Mnquma Local Municipality which includes Butterworth, Centane and Ngqamakhwe. A shopping mall was to be built on the land they were occupying and the municipality told them to move to land near the Gcuwa River.
The residents say they resisted because the new land was in the flood zone and far from schools, shops, clinic and the police station. They demanded houses instead of shacks. But, they say, early one morning while people were still asleep two bulldozers arrived. Their shacks were demolished and many people lost possessions: TVs, radios, furniture. For days they slept in the open, before they were moved to an abandoned factory in Zithulele Industrial Zone where they spent a few weeks.
Then the Department of Human Settlements identified new land for them near Zithulele and built temporary houses for them. They decided to call their new settlement Eugene.
The shopping mall was to be opened in 2012 but there is no sign of any construction. After six years, the land is empty.
Now residents of Eugene say they have been forgotten. They say they were told they would spend only six months on that land and that the Department of Human Settlements and Mnquma Local Municipality would find new land and build proper houses for them.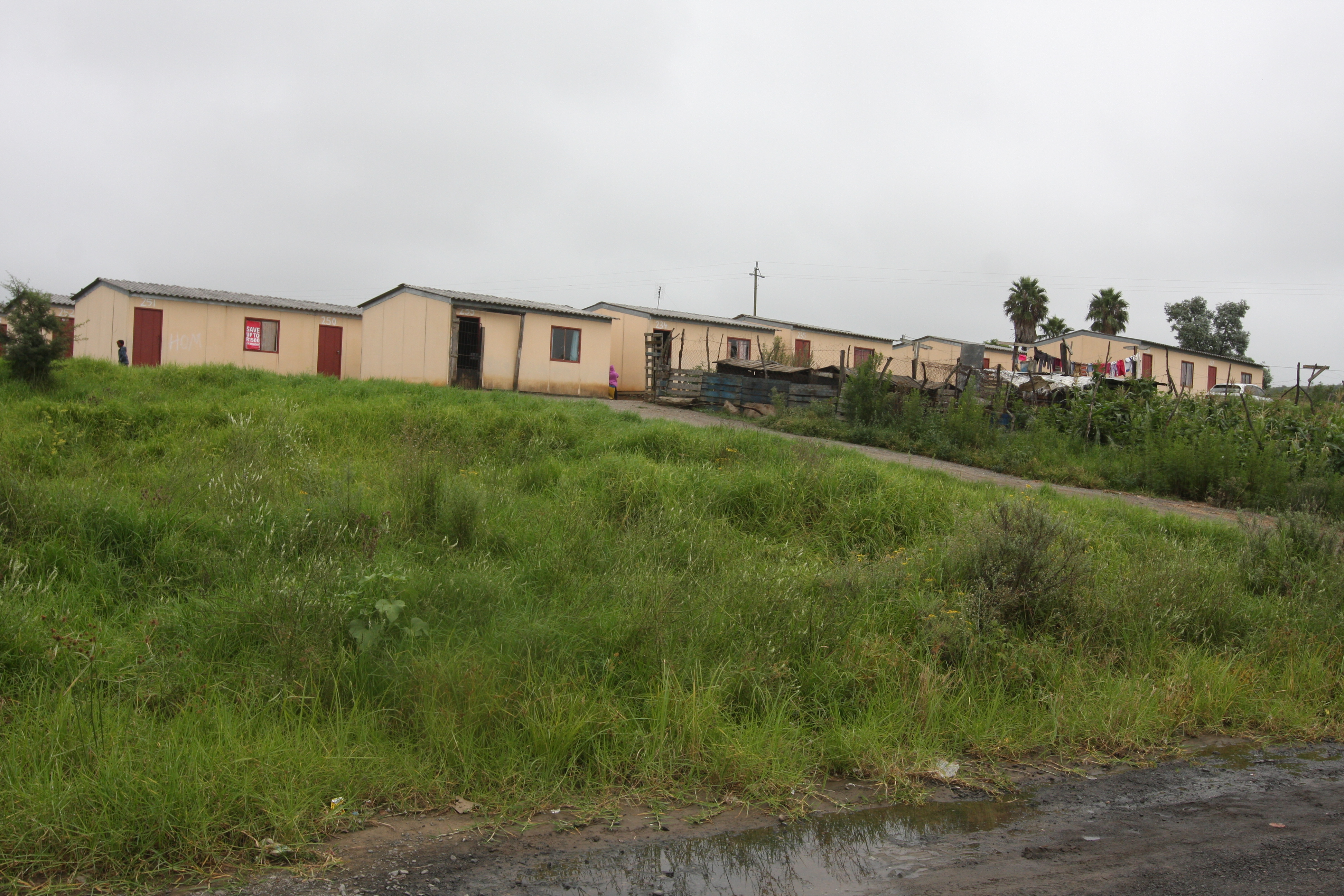 Bandile Mpuqa, 54, said in winter the wind and rain entered their homes. "There are people who died here because of cold weather. Government seems to have forgotten about us."
Bongiwe Sandla, 50, said she had lost her daughter to illness. "This place is very cold. There are times when water just freezes because of cold weather. The land that we used to occupy at Bhungeni is still open. The shopping mall has not been built. Why does government not take us back to that land? When we were living at Bhungeni, things were very easy for us as the residents. We used to walk because we were not far from town. But now we are very far so you have to take a taxi when you go to town and we are hawkers that sell in the streets in town," she said.
Eastern Cape Human Settlements spokesperson Lwandile Sicwetsha said the Mnquma Local Municipality had found other land for the people of Eugene. But Mnquma Local Municipality spokesperson Loyiso Mpalantshane told GroundUp that he did not know what Sicwetsha was talking about.
Mnquma Mayor Thobeka Bikitsha said the municipality wanted to place it on record that it was never involved in the removal of the residents of Bhungeni. She referred GroundUp to the Fingo Tribal Authority.
Asked to comment, Chief Phakade Bikitsha of the Fingo Tribal Authority said there were still plans to build a shopping mall and the Eugene residents could not go back to Bhungeni. "There are some developers who want to develop that land. They promise a shopping mall and residential flats. Yes, we removed those people in 2011 because we were going to build a shopping mall, but those developers withdrew in the last moments. Now we are busy with other developers," he said.
Bikitsha said he had not authorised the use of the bulldozers. But residents said the bulldozers had been brought in by the sheriff after the Fingo Tribal Authority had been to court to get an eviction order.
Bikitsha said the residents had refused land which had been offered them. "Before we removed them, as the Fingo Tribal Authority, we identified land for these people, but they refused to go to it. It is not our fault they live in that area now. They must not make a mistake by saying they want to go back to that land."
Asked who the developers were, if the tribal authority had sold the land, and if so for how much, Bikitsha said: "What do you want to do about these things that you ask, because you make me angry now. Go and ask those people of Eugene."
© 2017 GroundUp.

This article is licensed under a Creative Commons Attribution-NoDerivatives 4.0 International License.
You may republish this article, so long as you credit the authors and GroundUp, and do not change the text. Please include a link back to the original article.