Evicted Gympie Street residents face bleak future
"For us to go and stay in another place is like starting all over again"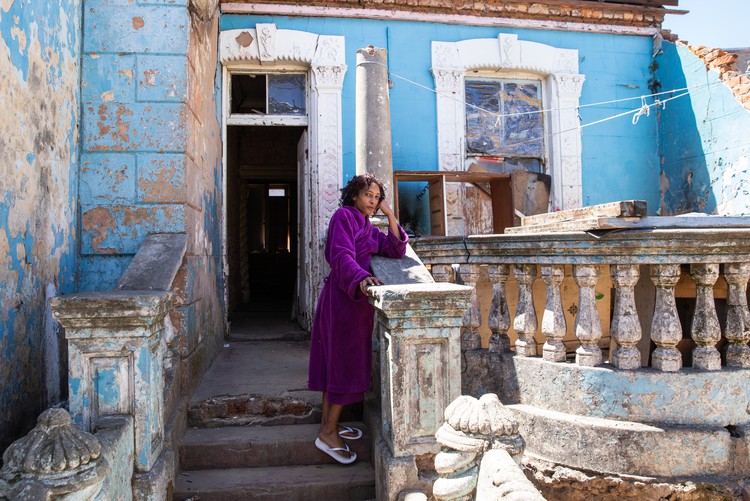 Three families, including four children, are being evicted from their home in Woodstock and don't know where they will go.
The Cape Town Magistrates' Court ruled on 10 September that the occupants of 23 Gympie Street must leave by 31 January 2019. After one of the previous owners died, the property was bought by a new owner in June.
Jonathan Cogger, an attorney with the Ndifuna Ukwazi Law Centre who is representing the residents, said that they can elect to have emergency accomodation in Wolwerivier, which is about 25km north of the city centre.
"We were born in Woodstock," said Royston Howley. "For us to go and stay in another place is like starting all over again." He has lived at his current Gympie street home for about a year, but lived elsewhere in the neighbourhood before that.
Nicole Puterson does not want to leave Woodstock because her daughters live there. She lives in a room with her boyfriend, Shariff Alexander, who has lived on the property for more than 35 years.
On Windeed the owner is listed as Nasan Pillay, but GroundUp has only been able to speak to the owner's lawyer, Anthea Pienaar-Julius. The property was bought for R480,000 in November 2016, but is currently valued at a bit less than that.
Cogger says the owner began renovating the property before the judgment. "The unlawful renovations made the estate uninhabitable, which the owner used as a claim to further their case," he said. "Before the renovations, my clients said there was a kitchen, there were floors, plaster on the walls, electricity, and water."
Pienaar-Julius, disputes this. She said before renovations there wasn't a kitchen, plaster was peeling off the walls, and there was a hole in the floor. "The renovations did not make the property uninhabitable. Various factors caused the property to be uninhabitable. None of the occupants had a lease contract with the former owners. No rental was paid, and there were illegal water and electricity connections."
When GroundUp visited we noted that part of the floors and ceiling of the house had been removed.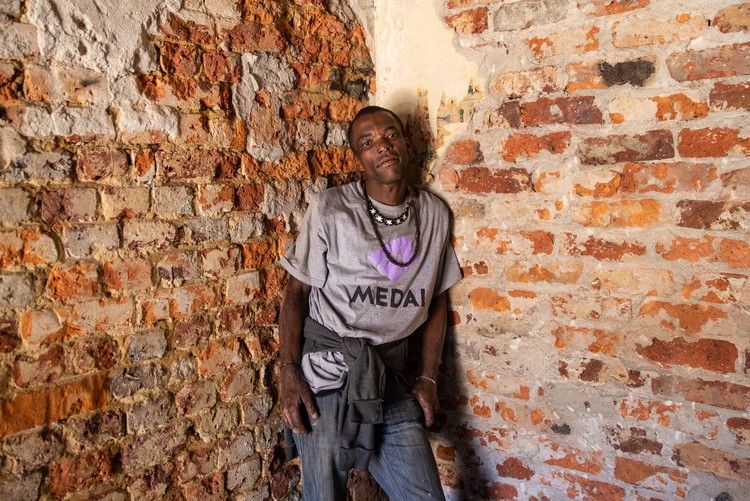 Howley says he burnt his arms on a kettle seven months ago, and because there is no electricity for lighting he broke his leg falling through a hole in the floor.
Before his injuries, Howley was a taxi driver. He can no longer drive and does small jobs in the community to make a little money.
Howley said the residents take in people who don't have homes or who have just been robbed. He collects clothes and food for the people staying with them. "What are we going to do if the owner decides to tear this place down?"
Gilroy Martin works in a taxi and makes R120 a day three times a week. "It's tough because we don't know where we're going to go from here. We don't have the money to rent another place."
He said he understood that the owner might want to renovate "and make some money".
"I understand that. It's just: where we're going to go, we don't know. We're still lucky to have a roof over our heads. At the end of the day, we're a little bit fortunate because there are people going through worse."
Dodgy people are suing us. Please support us by contributing to our legal costs and helping us to publish news that matters.