Everything's just fine, say Railway Police in response to damning PRASA letter
Cop spokesperson says they are not aware of any dissatisfaction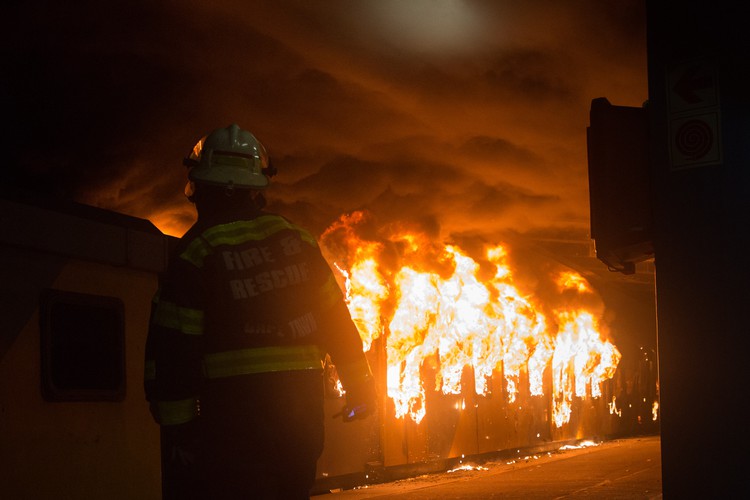 "Rapid Rail Police management at national unit and local level is not aware of any dissatisfaction from PRASA," Captain Joyce Ramohale of the Railway Police, told GroundUp on Friday.
This was in response to the damning letter by Ernest Hendricks', Regional Security Manager of the Western Cape, to Tiro Holele, an executive at the Passenger Rail Service of South Africa (PRASA) head office in Pretoria. In the letter, dated 31 May 2017, Hendricks claimed that the deteriorating relationship between the Railway Police and PRASA security was one of the many reasons for increased vandalism, cable theft and unsafe conditions on trains.
But according to Ramohale, the Railway Police held crime combating forums to address crime on the railways. PRASA is a part of these forums. Ramohale said it also has weekly and monthly meetings, which PRASA regularly attends, yet, he said, the Railway Police had not been made aware of the dissatisfaction expressed in Hendricks' letter.
Hendricks's letter said the Railway Police were not "providing the necessary support" and as a result, there was no joint deployment, no joint operations, no police visibility on trains, no police visits to stations or depots. There was also a reluctance to open case dockets or to arrest suspects, as well as police intimidation of PRASA staff. Hendricks also said police did not prioritise incidents on the railways but only worked on reported crimes, and sat in first class carriages instead of physically patrolling trains.
He said the relationship between PRASA security and the Railway Police had "soured" to the point where it was "no longer bearing the fruits of their existence within the rail environment".
According to Ramohale, however, the Railway Police maintain "good cooperation and partnership[s] with all stakeholders within [the] railway environment including PRASA".
She said the Railway Police are "always willing to cooperate with all relevant stakeholders including PRASA security and commuters to improve safety within the rail environment."
© 2017 GroundUp.

This article is licensed under a Creative Commons Attribution-NoDerivatives 4.0 International License.
You may republish this article, so long as you credit the authors and GroundUp, and do not change the text. Please include a link back to the original article.