Durban land invasion unit accused of trampling homes and human rights
Cato Manor residents say eThekwini Municipality carried out brutal and illegal evictions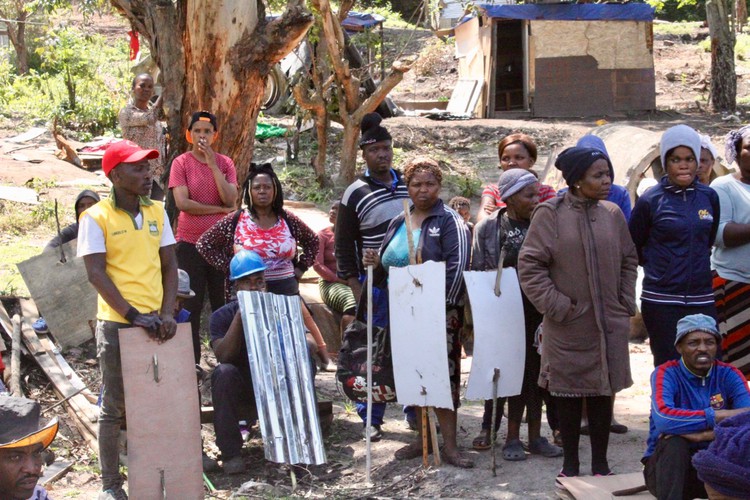 Shack dwellers in Cato Manor, Durban, say evictions and demolitions carried out by the eThekwini Municipality from Saturday to Monday left many homeless and injured. They accuse the municipal land invasion unit of brutality, theft and acting illegally.
On Tuesday, shack dwellers started to pick up the pieces and rebuild their homes. They have been living on the land for over a year without water provision, sanitation or electricity.
On Monday they thought the municipality had at last responded to them when a water truck arrived. They saw it stop on the main road. But, says Nhlanhla Mtshali, one of the residents, when people went to the truck and "our attention was focused on gathering water, we saw dogs running towards us … followed by the security guards who started beating us and wrecking our homes".
"I started running," says Mtshali. "The security guards all went for me and finally caught me. They beat me with the back of their guns, hitting my knees and elbows."
Mtshali alleges he was taken to a nearby shack and beaten for another half hour until he lost consciousness. He was hospitalised. When GroundUp spoke to him he was on crutches and his head was bandaged.
Mtshali does not have his own shack. He lives with a friend whose shack is among 35 families' homes protected by an interdict against eviction granted in the Durban High Court on 27 July, according to shack dweller movement Abahlali baseMjondolo's general secretary Thapelo Mohapi.
"All the protected houses were given numbers, spray painted outside the shacks," says Mohapi. "But on Monday, the land invasion unit not only violated people who had the right to be there, but even demolished their homes."
A criminal case would be opened against eThekwini Mayor Zandile Gumede and legal advice would be offered to those evicted, Mohapi told the shack dwellers who gathered to hear him on Tuesday. They said they lived in fear and had armed themselves with makeshift shields, stones and sticks.
"I came back to rubble. My belongings were all over the place and I no longer had a home," said Kholiswa Gwele. "My neighbours had helped save some of my belongings, fearing the security guards would steal them, because that's what they do."
She said her home was demolished in front of her children. "One of my children cannot sleep well because she is still scared," said Sithole.
Earlier, on the weekend of the evictions, in confrontations with the shack dwellers, a police captain was beaten and police vehicles stoned.
Another resident, S'negugu Sithole, 19, a grade 11 learner, said her tablet had been stolen. "I had locked the shack because I was fetching water. They [land invasion unit] forced their way into the house and took my tablet which was on top of the bed. The tablet is a learning tool that we use at school. It has all my work … If I do not get it back, clearly I will fail," she said.
Abahlali baseMjondolo KZN chairperson, Mqapheli Bonono, said that because of the High Court interdict "ANC councillors are sending people to this place telling them they have the right to occupy".
He said it was "a tactic to disrupt and abolish everything that we've worked for in court. We are a membership-based organisation, and we are not protecting anyone who occupies land unlawfully."
GroundUp made numerous attempts to get comment from the eThekwini Muncipality without success.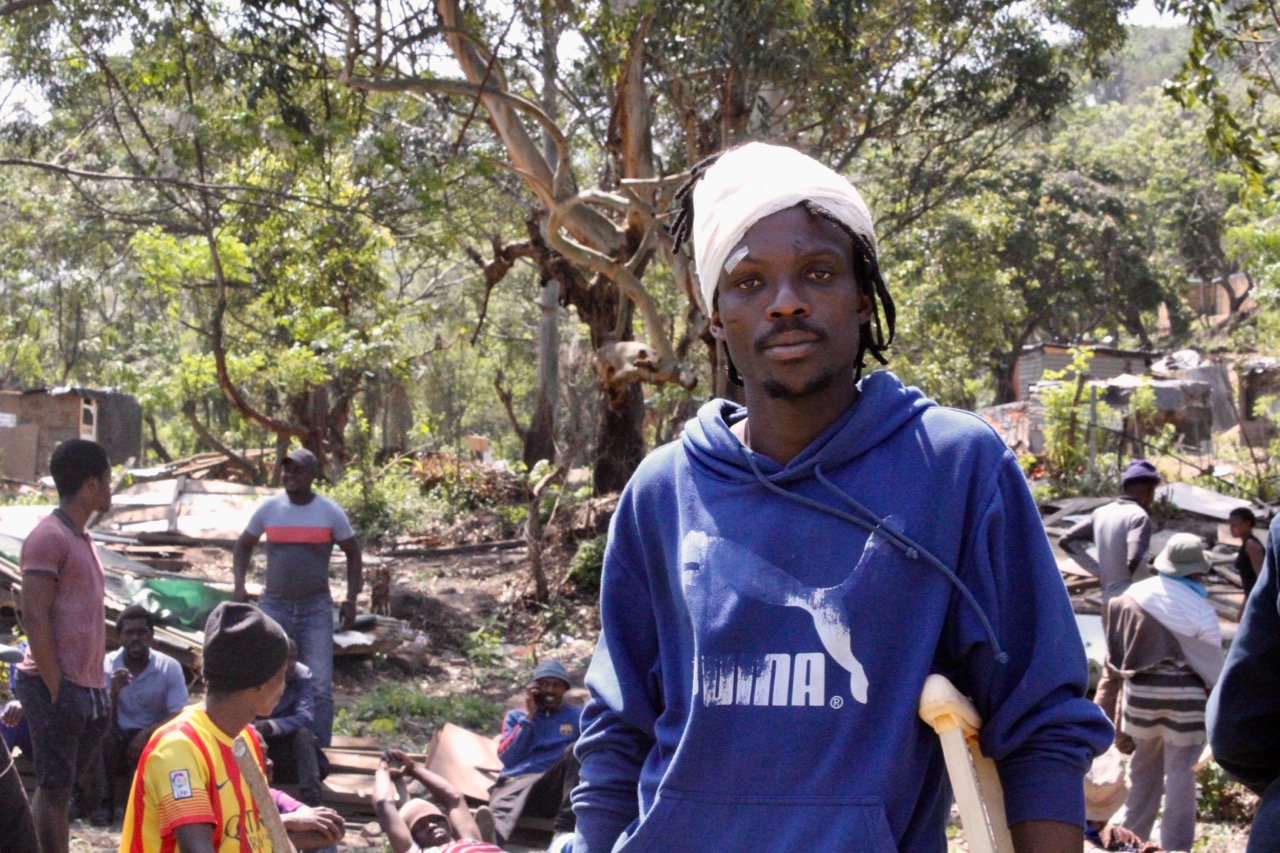 © 2017 GroundUp.

This article is licensed under a Creative Commons Attribution-NoDerivatives 4.0 International License.
You may republish this article, so long as you credit the authors and GroundUp, and do not change the text. Please include a link back to the original article.