Disappointing study results show how difficult HIV prevention is
Test and treat study in Hlabisa fails to show effect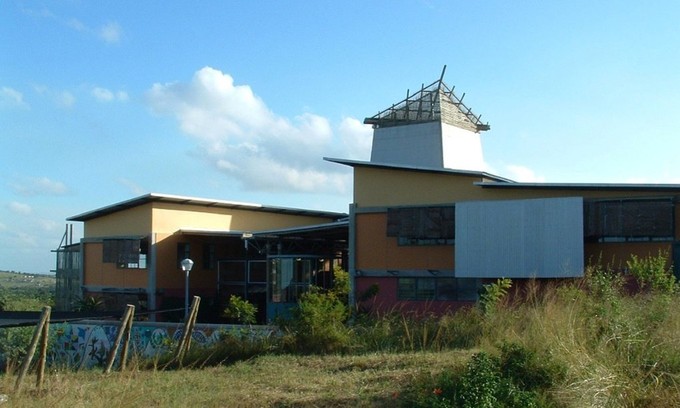 Results from an important study in rural KwaZulu-Natal highlight yet again how difficult HIV prevention is.
The study, known as TasP (for Treatment as Prevention), was run by the Africa Centre in Hlabisa, KwaZulu-Natal in partnership with the French National Research Agency (ANRS). Its aim was to show that repeatedly testing people in their homes for HIV and then immediately offering those diagnosed with HIV antiretroviral treatment, would reduce the number of new HIV infections. Unfortunately it failed to make a large dent in new infections, mainly because not enough HIV-positive people could be reached and started on treatment.
The study results were presented in a media briefing by Francois Dabis of the University of Bordeaux at the International Aids Conference in Durban yesterday. It will be presented to the public on Friday.
Science has shown that HIV-positive people on antiretroviral treatment and in whose blood the virus cannot be detected, are unlikely to pass HIV on to their sexual partners. In fact, just last week, as GroundUp reported, a massive study of over 1,100 couples found that not a single HIV-positive person on treatment passed the virus on to their partner, despite over 58,000 sexual encounters between them without a condom.
In some cities, such as San Francisco and Vancouver, new infections have been brought down by making antiretroviral treatment available to all HIV-positive people. Researchers hoped that such a benefit would also be seen in this study in settings like rural South Africa.
The study had an interesting design. The Hlabisa sub-district in northern KZN was divided into 22 geographic zones, each of about 1,280 people aged 16 years or older. These 22 zones were randomly divided into two groups of 11 zones each. In both groups people were offered HIV testing in their homes every six months. In the one group, known as the intervention arm, people with HIV were offered antiretroviral treatment immediately. In the other group, known as the control arm, people with HIV were offered treatment only when they met the Department of Health's criteria to start treatment. The study ran from March 2012 to June 2016. It was anticipated that in the intervention population, there would be fewer new HIV infections, at least one-third less.
A total of 495 people out of the approximately 28,000 people in the geographic zones that were part of the study contracted HIV. But in the intervention arm the infection rate (also known as incidence) was 2.13% per year versus 2.27% in the control arm after 18 months. This difference is considered insignificant because it could be due to chance.
Why did the intervention fail? The most likely explanation is that simply not enough HIV-positive people were on antiretroviral treatment by the end of the study period. While most people who went onto treatment managed to suppress the HIV in their blood, and therefore couldn't transmit HIV sexually, less than 38% of people who were newly diagnosed with HIV during the trial went to a treatment centre within six months of being tested. The researchers estimated that only four out of ten HIV-positive people in the population as a whole had undetectable virus. This is insufficient to make a large dent against new HIV infections. That number needs to be closer to seven out of ten.
Dabis told GroundUp that the more experience we get in trying to roll out HIV testing followed by immediate treatment (known as Universal Test & Treat), the more we realise there is no single solution or way to provide it. He emphasised that this study doesn't mean that Universal Test & Treat is the wrong thing to do, but "that it's complicated to deliver." Also he said, "Maybe what we found in rural KZN may not apply elsewhere." Indeed, similar studies in other areas, including urban ones, are currently being carried out throughout Southern and Eastern Africa.
Dabis said that of those on treatment, 95% had undetectable virus, which means they could not transmit HIV sexually. The problem is that the study could not reach more HIV-positive people, or get enough of those who were reached onto treatment. Men in particular appear to be slipping through the cracks. "Probably part of the solution to reduce incidence is to do a larger combination of interventions," he said.
This "combination of interventions" might include having mobile clinics that offer testing and treatment. Scaling up voluntary male medical circumcision, and providing antiretrovirals to HIV-negative sexually active people (known as PreP) will also likely help.
South Africa's leading HIV demographers have developed a mathematical model called Thembisa; up-to-date results are expected to be published soon. Thembisa estimates that the rate of new HIV infections has declined substantially over the past decade. Nevertheless, the TasP study is a reminder of how long the road ahead remains, especially in the worst hit province in the country.
Dodgy people are suing us. Please support us by contributing to our legal costs and helping us to publish news that matters.
© 2016 GroundUp.

This article is licensed under a Creative Commons Attribution-NoDerivatives 4.0 International License.
You may republish this article, so long as you credit the authors and GroundUp, and do not change the text. Please include a link back to the original article.