Cycling school helps young people from townships live their dream
"One day a champion will emerge" says founder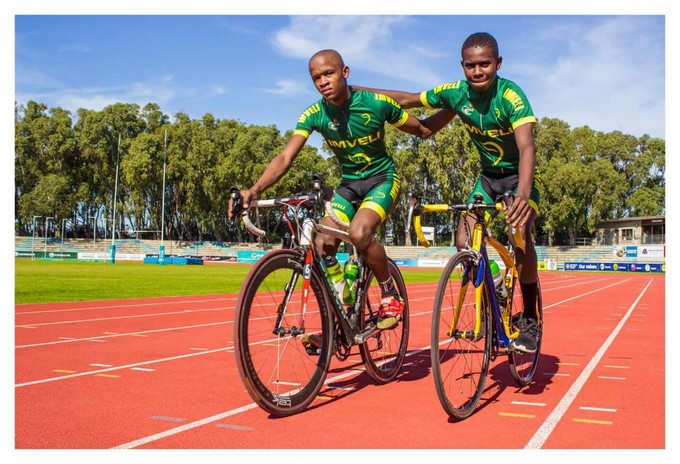 A Port Elizabeth man has used his passion for cycling to set up an academy targeting young people from poor backgrounds.
Imveli Cycling Academy was founded in 2014 by Lukholo Badi and now has more than 80 members, most of them under 18.
"I grew up with a passion for cycling but I could not afford the cost of a bicycle. I used to watch cycling races on television and wished that one day I would own my bicycle and also take part in these races," says Badi.
My wish was fulfilled after I got a job as a civil engineer. I used part of my salary to buy a bicycle. This is the reason I decided to open this academy. I want to give the youngsters a chance to live their dreams. Many youngsters in the townships have nothing to do. Some end up dealing in drugs and becoming criminals."
"Cycling is a demanding sport that needs power and concentration. This leaves little time for the boys to engage in bad behaviour."
Badi says he uses his own money to run the academy. "I have a dream that one day a champion will emerge from one of these townships."
The academy has an office in the city centre but operates out of containers and shacks in Motherwell, Wells Estate, KwaZakele and KwaDwesi in Port Elizabeth.
"I meet the youngsters more than five times a week for training. I always encourage them to train as a group for the purposes of developing a sense of unity and brotherhood.This also helps them to share their ambitions and work on their weaknesses. Unity is very important and I believe if they meet regularly as a group they get to learn from one another."
Grade 11 pupil Sphumeze Mhlana is one of the stars of the academy.The 19-year-old from KwaDwesi has been doing well in various cycling competitions.
"I would like to be one of the best cyclists in the world. Cycling has improved my life greatly because I can see that there is hope and a future ahead of me. Without Imveli Academy I would have been one of the gangsters terrorising my community. Now I don't have time to play in the streets. Cycling also makes me physically fit."
"I have travelled to various places where I participated in races. I have led my club to a number of victories and I hope soon we will be conquering the Eastern Cape," says Mhlana.
Imveli recently won the mountain bike and road races in the Port Elizabeth High Schools Challenge, competing against schools from all over Port Elizabeth.
Thirteen-year old Akhone Mlindozwe, from KwaZakele, started cycling in March.
"I am now physically fit and I am always smart because our coach encourages us to be that. The coach tells us that cycling needs somebody who is committed and who looks after himself."
"I also like the tight cycling suits because they distinguish us from ordinary people. My friends now envy me."
"I would like to participate in big races like the Paris cycling competition. I also hope to inspire my classmates to join me."
Badi says he would like to involve more young people in the academy but the cost of bicycles is a limiting factor.
"Bicycles cost from R3,000 to R10,000. That is our main stumbling block."
He hopes to persuade local municipalities to set up demarcated cycling lanes for safety, and to improve road signage.
He would also like to spread the sport to rural and farming communities. "There are lots of undiscovered gems in those areas who are waiting to be discovered."
Dodgy people are suing us. Please support us by contributing to our legal costs and helping us to publish news that matters.
© 2016 GroundUp.

This article is licensed under a Creative Commons Attribution-NoDerivatives 4.0 International License.
You may republish this article, so long as you credit the authors and GroundUp, and do not change the text. Please include a link back to the original article.