Corruption Watch says CPS must pay back R317 million
Social grant payment company claims it offered "the best deal SASSA could get"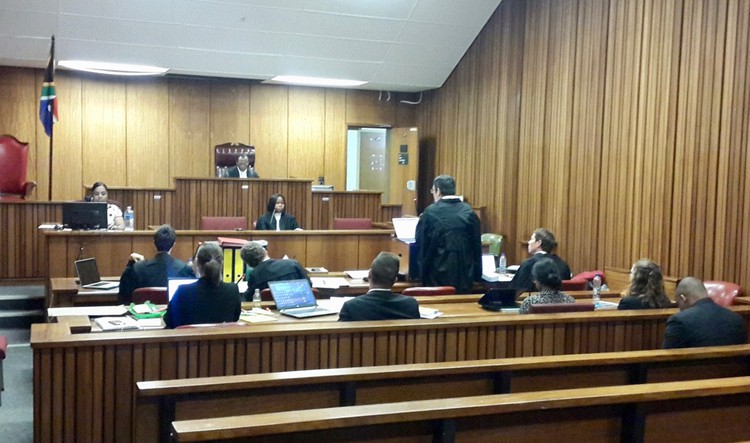 Cash Paymaster Services (CPS), the company contracted by government to pay social grants, should pay back R317 million it received from the South African Social Security Agency (SASSA). This is because it was an unlawful payment, argued Advocate Steven Budlender in the Gauteng High Court in Pretoria on Thursday. Budlender is representing Corruption Watch.
Initially, CPS was contracted to collect data, issue cards and make payments to about nine million grant beneficiaries. Advocate Alfred Cockrell, for CPS, said the nine million however excluded dependent beneficiaries, such as children, whose grants were collected by their parents. Once the dependent beneficiaries were added, the number of beneficiaries increased to 22 million [This appears to be an over-estimate. - GroundUp Editor]
A "variation agreement" was then concluded between SASSA and CPS stating that CPS would include the additional 13 million beneficiaries and bill SASSA once the task was completed. CPS subsequently charged SASSA an additional R317 million for the dependent beneficiaries.
Budlender said the variation agreement should have been approved by the Bid Adjudication Committee (BAC) before it was signed by SASSA. The BAC evaluates and adjudicates all tenders awarded by government entities. Budlender said the BAC was only informed about the agreement a year and a half after it was approved.
Budlender said CPS had already completed the work by this time and the BAC was forced to make an ex post facto (retrospective) decision on whether the variation agreement was valid or not.
"It puts the BAC in an intolerable position … The BAC would have had to conclude that their [SASSA] CEO had behaved unjustifiably in concluding the variation contract and had exposed SASSA to the tune of R317 million," said Budlender.
But Cockrell said this was not a case where the BAC was "sidelined". He said the only "wrinkle" was that the BAC had been consulted after the variation agreement was signed.
He said there was no stipulation in the Supply Chain Management (SCM) policy as to when the BAC should be consulted. "The SCM was not contravened and the BAC did exactly what the SCM intended it to do," he said.
Budlender also said the variation agreement with CPS was "vague" because it did not stipulate the amount that CPS was going to charge SASSA .
Cockrell said CPS could not stipulate the amount because it had "no idea" how many dependent beneficiaries there would be, but CPS agreed to do it at cost price without profit.
"With all respect, this was the best deal SASSA could get. They would not have found any other company willing to do it at cost price," said Cockrell.
Cockrell said he did not think it would be a "fair and equitable" solution to retrieve the money from CPS while SASSA has the system it created, which he claims saved national fiscus R3 billion according to SASSA.
But Budlender said there is still an ongoing dispute about the R317 million because SASSA is not sure whether the amount is justified or not. "The mere fact that it was done at cost price doesn't mean public money is being spent wisely," he said.
Budlender said the decision to pay CPS "could never have been taken properly because it was taken [by the BAC] after the agreement was signed".
Judgment was reserved.
Dodgy people are suing us. Please support us by contributing to our legal costs and helping us to publish news that matters.
© 2018 GroundUp.


This article is licensed under a Creative Commons Attribution-NoDerivatives 4.0 International License.
You may republish this article, so long as you credit the authors and GroundUp, and do not change the text. Please include a link back to the original article.