Commuters struggle with transport costs as Metrorail central line remains closed
Some workers are spending half their wage to commute because trains aren't running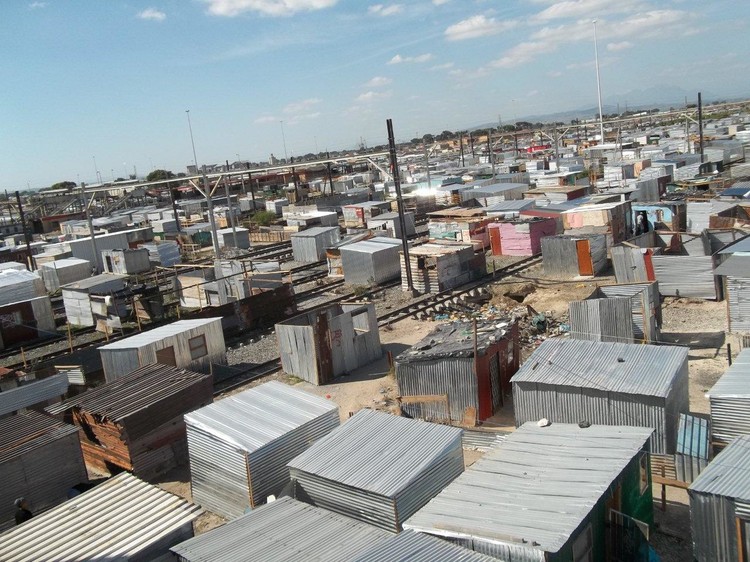 Metrorail's Central Line has not fully returned to service since it closed in 2019 due to vandalism and theft.
From Philippi to Khayelitsha, many commuters must take minibus taxis or Golden Arrow buses.
With taxi and bus fares much higher than train tickets, some people are paying half their wage just to get to work.
Commuters say they are paying up to four times more for alternative means of public transport since trains stopped operating on Cape Town's Central Line. The Metrorail line running from Cape Town station through Philippi and Mitchells Plain to Khayelitsha was shut down due to theft and vandalism, a situation exacerbated by PRASA cancelling security contracts at the end of October 2019.
With trains no longer running during the Covid lockdown, people built shacks on and around the abandoned railway tracks.
Trains now only operate between Cape Town station and Nyanga. Further rehabilitation of the line has been hampered by unsuccessful efforts to relocate people living on the railway reserve.
People in Philippi, Stock Road, Nolungile, Nonkqubela, Khayelitsha, and Chris Hani pay at least R46 for a return trip to town by minibus taxi, compared to about R12 they would pay by train. A monthly train ticket costs R175 – about R8.50 per return trip over a 20-workday month. Commuters living beyond Nolungile have to take a further minibus trip to the Site C taxi rank, adding R15 one-way.
A one-way trip on a Golden Arrow bus between Cape Town and Khayelitsha costs R40 during peak hour and R22 off-peak. A weekly ticket works out at R22.35 a trip, and a monthly ticket works out at R20.48 per trip, according to Golden Arrow spokesperson Bronwen Dyke-Beyer.
"Commuting by taxi costs a lot of money and people are earning less. Some people have to take two taxis to reach their destination," said Philippi resident Silulami Siqebheyi, who works in the city centre. "Just for paying taxi fare it could cost up to R1,500 a month."
Philippi resident Eunice Fonqo said she earns R3,500 a month and has to spend R1,400 of her salary on transport. She works in Fish Hoek and takes a minibus taxi from Nyanga to Wynberg for R20, and another to Fish Hoek at a cost of R23.
"I have myself and children to feed and my money is not enough because taxis are expensive. I must be disciplined when spending money because sometimes I end up going to loan sharks," said Fonqo.
She said she was now living "hand to mouth".
"The government should speed up the process of bringing back trains because they are much cheaper. Taxi fees are killing us. They are too expensive," she said.
Philippi resident Vumile Hlankomo is unemployed but he says he cannot afford to look for a job. "It's tough and no person is willing to lend someone lots of money as there are no guarantees I am going to find employment. Taxis are expensive and trains are not functioning here," said Hlankomo.
"Work opportunities are no longer reaching our people who are on the Central Line … Because of the lack of transport, our people can't get them," PRASA Western Cape manager Raymond Maseko told the ministers for human settlements, transport, and public works and infrastructure on 11 September, during an assessment of the process to relocate people living on the Central Line. This came after the ministers had appeared before Parliament's Standing Committee on Public Accounts (SCOPA).
Maseko said it was "very difficult" for a person to borrow R50 – to get from Khayelitsha to Cape Town and back by minibus taxi – in order to look for employment.
While the train now runs through Langa, Maseko said there were over 1,250 families illegally occupying the rail reserve and they needed to be relocated. The shacks of a further 800 families living on the railway line in Philippi need to be shifted ten metres away from the tracks.
But a community leader for the Philippi line occupiers, Godfrey Mluleko, said the community was in the dark and knew nothing about this. "No one has told us anything. We see and hear about relocation from the media," said Mluleko.
"Government must show decency and come here, on a weekend when everyone is here, to address us. Until they have a meeting with the families affected we regard everything we hear in the media as just rumours."
© 2023 GroundUp. This article is licensed under a Creative Commons Attribution-NoDerivatives 4.0 International License.
You may republish this article, so long as you credit the authors and GroundUp, and do not change the text. Please include a link back to the original article.
We put an invisible pixel in the article so that we can count traffic to republishers. All analytics tools are solely on our servers. We do not give our logs to any third party. Logs are deleted after two weeks. We do not use any IP address identifying information except to count regional traffic. We are solely interested in counting hits, not tracking users. If you republish, please do not delete the invisible pixel.